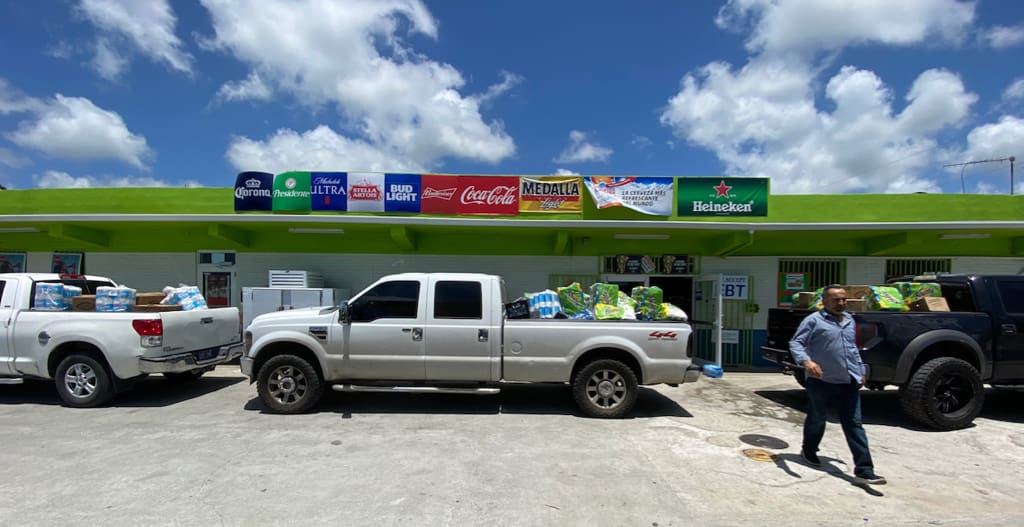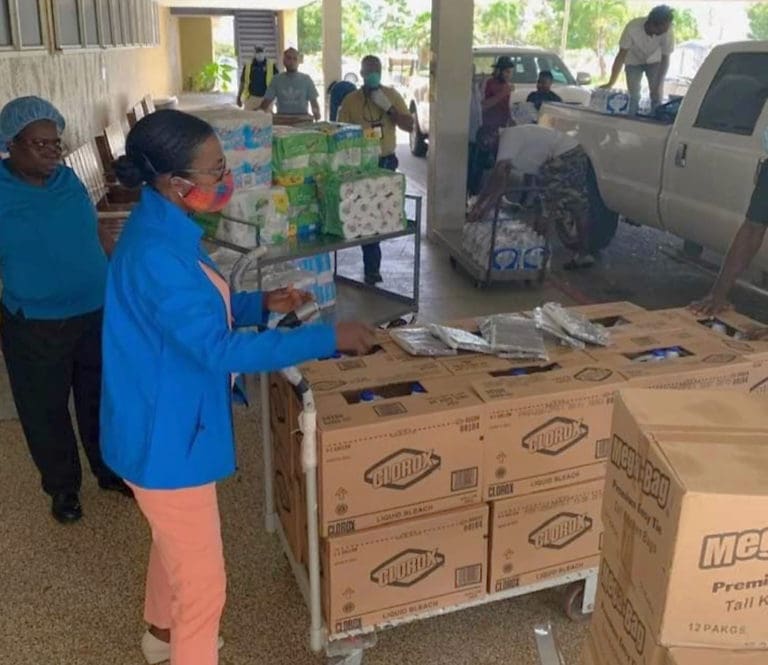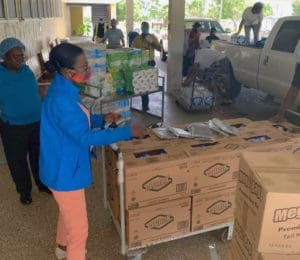 As St. Croix hunkers down, sheltering in place, and the Gov. Juan F. Luis Hospital awaits a probable rush of COVID-19 patients, the family that runs Empire Service Station and Nigel 123 pitched in to help, donating truckloads of protective gear and cleaning and sanitizing supplies to the island's one hospital.
Nigel Abdallah and his sons, Wahby and Mohammed, showed up at JFL Thursday and unloaded three truckloads of hand sanitizer, rubbing alcohol, a pallet of Clorox, a pallet of water, a pallet of paper towels and many other items.
Also on the truck were surgical masks and N95 masks, the close-fitting ones that filter out small particles, to help keep the medical professionals treating the highly contagious virus safe and healthy.
Wahby said they want to "help keep our hospital as safe and as clean as possible."
"We must come together as a community to help and share any resources we can," he said.
"We are grateful to all who have helped, and we shall continue to assist in any way we can. Also, a special thank you to Ricky Messer for his helping hand in all of this," he said.
Wahby and Mohammed were born and raised on St. Croix and their father Nigel has been on St. Croix for over 30 years. Many know them from Nigel 123 in the past.