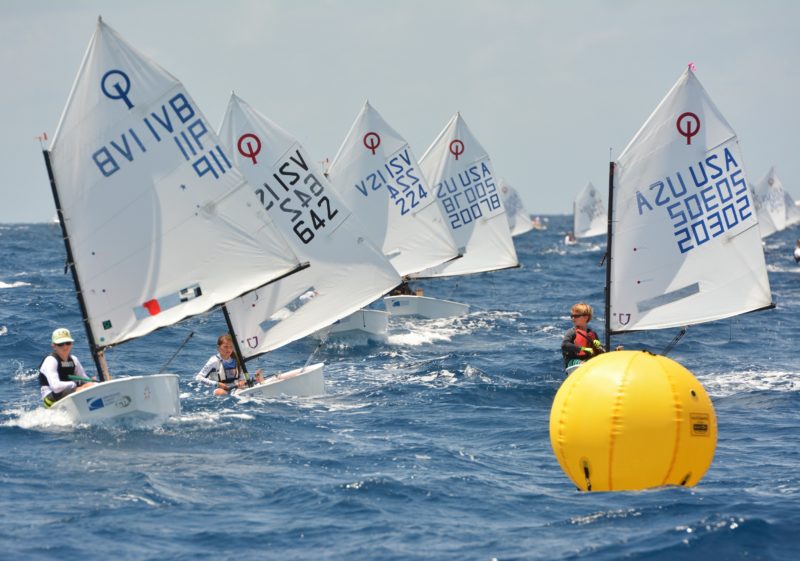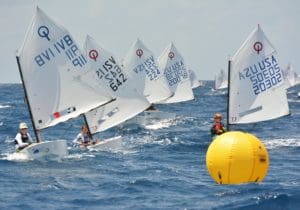 Organizers of the International Optimist Regatta (IOR), which is presented by EMS Virgin Islands, TOTE Maritime Clinic and TOTE Maritime Team Race, regret to announce the cancellation of the 2020 event, originally scheduled for June 15-21. This difficult decision has been made in line with health and safety recommendations taken by the Government of the U.S. Virgin Islands in response to the COVID-19 pandemic.
"We have made the inevitable decision to cancel the IOR in light of the uncertainty inherent in this pandemic," said Holly Jenkins, regatta director.
"We have spent the last few weeks assessing this evolving situation and all possibilities of rescheduling to no avail. We'd like to take this opportunity to thank our stalwart major sponsors, EMS Virgin Islands and TOTE Maritime, for their wonderful support. Most sincerely, we look forward to welcoming our local, regional, national and international junior sailors, their families and friends next year to race in this largest annual little boat regatta in the Caribbean," Jenkins said.
IOR organizers, board members of the organizing authority Virgin Islands Sailing Association (VISA) and the Commodore and Board of Directors of the St. Thomas Yacht Club encourage everyone to stay safe and minimize risk by following public health mandates during this global health crisis. Updates will be published on IOR Facebook page: www.facebook.com/InternationalOptimistRegatta/ and website: www.stthomasyachtclub.org/sailing/regattas/international-optimist-regatta as information becomes available.