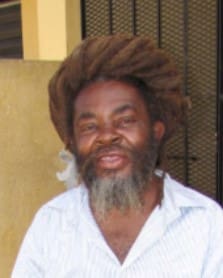 Kendell Lake, better known as "YABO," of PMP Gardens has died.
He was preceded in death by his father, David Noel Lake; mother, Sylvanie Venzen; and sister, Erlene Lake.
He is survived by his brothers: Vernon and Winston Lake; sisters: Joycelyn Lake-Tutin (California), Marilyn Lake-Ali and Jennifer Lake-Rabsatt; aunts: Henrietta (Hannah) Barry, Denise Niles (Angulla) and Alice (Tan) Illidge; brothers-in-law: Gary Tutin and Mustafa Ali; sister-in-law, Susannah Lake; special cousins: Linda Harrigan, Lencito Charleswell, Wendy Blake, Norma Vanterpool-Hermon, Elston, Lydia and Janet Rhymer, Alvin and Arnold Vanterpool, Mabel Petersen and Susan Scatliffe;
He is also survived by special nieces: Marcia Rey, Murie Rabsatt, Hannah, Jessica and Hadessah Lake, Barbara Enrique, Bernadine Simon and Marcia Thompson; great nephews: Neil Charles, Michael Rabsatt Jr. and Kymani Rey; great nieces: Jah'Noia Abramson, Krystal Spencer and Tanisha Marshall; special nephews: Jacob Lake, Delron Lake and Michael Rabsatt; special friends: Sheriz and Sherizma Remy, Revonna Smiley and Rolando Roper.
A viewing will be held at 9 a.m. followed by a funeral service at 10 a.m., Wednesday, April 15. Interment will be at Western Cemetery No. 1.