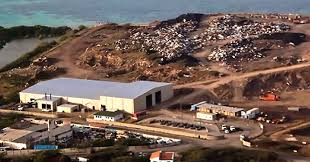 The Virgin Islands Waste Management Authority (VIWMA or Authority) has announced a temporary abbreviated schedule for solid waste disposal. Due to the COVID-19 pandemic, the Authority is establishing additional safeguards to aid in the reduction of community spread; therefore, it is minimizing contact between the staff and the public.
Effective Tuesday, March 24, solid waste disposal at the following facilities will adhere to the following operating hours:
Anguilla Landfill on St. Croix will be open 6 a.m. to 2:30 p.m.
Bovoni Landfill on St. Thomas will be open 6 a.m. to 2:30 p.m.
Susannaberg Transfer Station on St. John will be open 7 a.m. to 2:30 p.m.
Peter's Rest Convenience Center on St. Croix will be open 7 a.m. to 4 p.m.
Mandahl Convenience Center on St. Thomas will be open 6 a.m. to 4 p.m.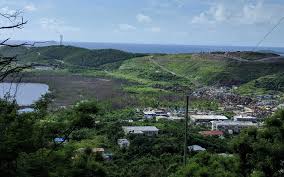 In an effort to employ the Authority's social distancing protocol and minimize social contact with its most vulnerable population, the VIWMA has suspended the Special Needs Bulk Waste Collection Program. Seniors and the disabled are asked to please hold bulky items until further notice.
Wastewater disposal at the Mangrove Lagoon Wastewater Treatment Plant on St. Thomas remains closed to finalize repairs to the septage receiving areas.
VIWMA will continue to update the public. Residents are reminded to contact the Authority at 712-4962 or 715-9500 with any questions or concerns.
For more information, contact the Office of Communications Management at 643-0410 or email communications@viwma.org. Also, follow VIWMA on Facebook, LinkedIn and/or Twitter.