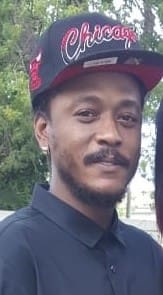 Bertran Camsel died on Feb. 25 at age of 46 in Georgia.
Bertran was preceded in death by his Mom, Magdeline Camsel.
He is survived by his father, Louis Camsel; children: Tia Smith, Cheacoya Camsel, Chinque Camsel, Chanel Camsel, Ta'Leeyah Camsel, Khalil Khian Smith, Shamauri Camsel, Dominik Weekes, Dennis Weekes, Nyhim Haynes and Wayne Browne (nephew); brothers: Lucius, Cletus, Peter, Douglas, Hayden and Egbert Camsel, and Fimba Henry; sisters: Useldal Jn Baptiste, Brenda Camsel, Henrietta Hallow, Magdeline Jerson and Duanelle Camsel; and stepchildren: Akeel Canai and Tatianah Johnson.
He is also survived by grandchildren: Emani Fields, Eryn Fields, Dennis Weeks Jr., J. Joey Lima, Dennis Weekes Jr., Mia Weekes, Bridgewater, Dominik Weekes Jr., Kymori Smith, Kylie Smith and Kaylen Smith; aunts: Agnes Chitolie, Andrea Plummer, Elizabeth St. Catherine, Martha St. Catherine, Mary "Delutha" Lubin, Marica Fontenelle, Mary "Fam" Fontenelle and Martha Senifa St. Catherine; many cousins, including Tajil Chitolie; significant other, Keema Canai; as well as many other relatives and friends, including the Chitolie and St. Catherine families.
Due to the global pandemic, Coronavirus (COVID-19), and public health guidance, services for the late Bertran Camsel will be private (family only).  However, persons wishing to extend condolences online may do so at  www.hurleydavisfuneralhome.com
Arrangements are under the care of Dan Hurley Home for Funerals and Cremation Centers of St. Thomas, St. John and St. Croix.