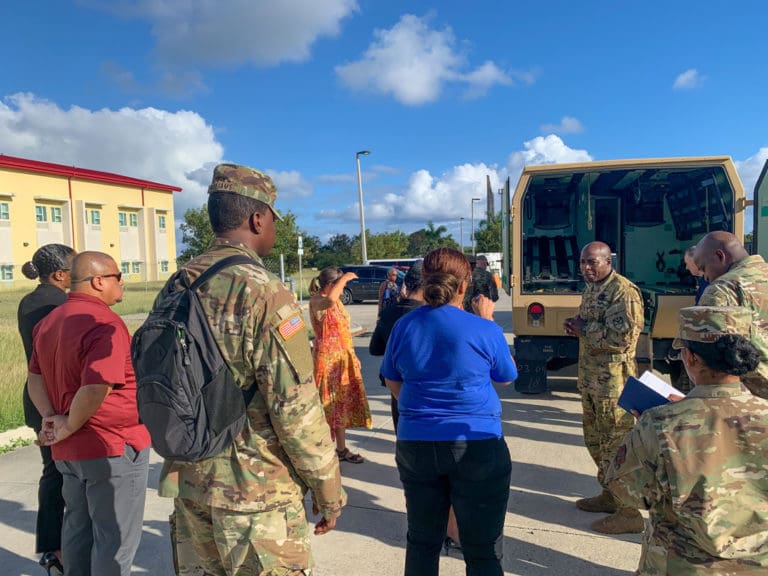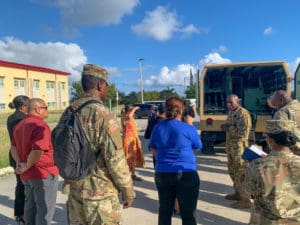 No USVI agency has requested the use the federal facilities of the Virgin Islands National Guard for the efforts to control the outbreak of the new coronavirus, but Brig. Gen. Kodjo Knox-Limbacker, adjutant general of the V.I. National Guard, isn't waiting around. On Monday he led a staff walk-through of the 210th Regional Training Institute and dining facility at the Estate Bethlehem compound.
The V.I. Department of Health is the lead agency for the COVID-19 outbreak that has spread around the world. Preparations to provide a facility to support VIDOH COVID-19 requirements are under consideration.
"It was good for us to understand the needs of our health partners from both the private and public stakeholders to understand where the needs are," Knox-Limbacker said in a news release issued Tuesday. "Moreover, where we can help from a facility and personnel standpoint, and what equipment we have for transportation to facilitate the necessary care for personnel within our territory."
VING anticipates a request from Gov. Albert Bryan Jr. to the Department of Defense for the utilization of VING federal facilities to support COVID-19 requirements. VING is preparing to provide drivers to operate military vehicles to transport patients.
"Between the Department of Health and Department of Human Services, they will be the ones providing medical care to those infected," said Col. Jean Collins, deputy state surgeon for VING.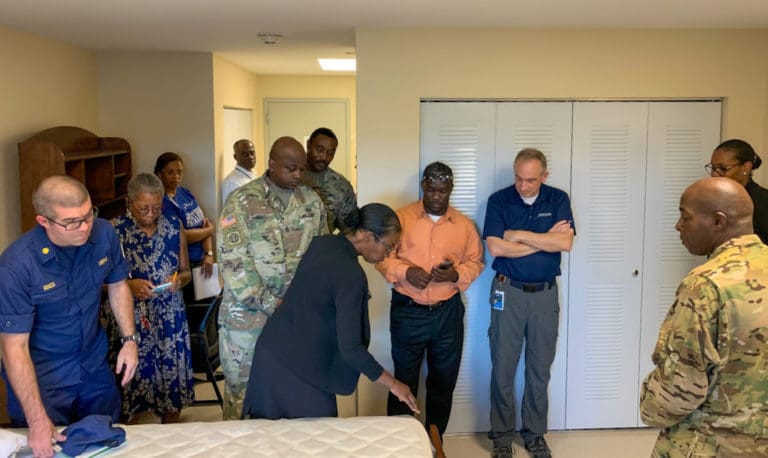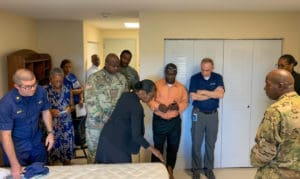 VING is postured to support the transportation of commodities, personnel and first responders in response to COVID-19 requirements.
Visitors on Monday's walk-through saw the Guard's vehicles, specifically the HMMWV ambulance with Advanced Armor Protection, which could be used to transport patients.
Representatives from the Department of Health, Department of Human Services, Virgin Islands Territory Emergency Management Agency, Gov. Juan F. Luis Hospital and Medical Center, U.S. Public Health Services working for the Centers for Disease Control and AreoMD made up the visitors who toured the facility.
"This was an evaluation of the facility to see if they could support the layout for those individuals that become effected and need medical attention," said Command Sgt. Maj. Pete Stapleton, commandant for the 210th RTI.