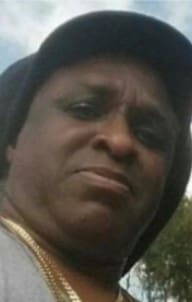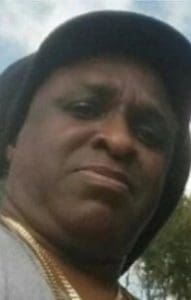 Tyrone Carlos Lattin, affectionately known as "Akarbu," was born in Mount Vernon, N.Y. He died at the age of 59.
Tyrone Carlos Lattin had a successful career at R&T security until the tragedy of his death. He was preceded in death by his parents: Bob Lattin and Milagros Josefina Francis-Lattin.
He is survived by his wife, Alicia Lattin; sons: Ahjahmu Lattin, Ahbasi Lattin, Akarbu Lattin, Adeo Lattin, Ahjah Lattin and Alani Barrow; daughters: Akila Lattin, Aleena Rieara, Alayna Barrow, and Alania "Princess" Barrow; grandsons: Kabori Miller, Ahbasi Lattin Jr., Ahliel Lattin, Ah'Keyl Greenaway, Ahijah Lattin, Jahmali Peterson, Jovoune Peterson, Jahsani Sprauve, Elijah Saunders, Tahi Lattin, Ahkoy Smith Jr., and Jamari Thompson.
He is also survived by granddaughters: Jahniqua Lattin, Taha Lattin, Keosha Miller, Utica Melendez, Empress Lattin, Ah'Kayla Lattin, Jaliyah Lattin, Akira Lattin, Kayla Monsanto, Alenia Barrow and Jahmya Thompson; and great-grandson, Ahjani Peters.
Friends and family are respectively invited to attend the funeral service of Tyrone Carlos Lattin. Tributes will begin at 9 a.m. followed by a service at 10 a.m., Saturday, Feb. 29, at the Lutheran Church of the Reformation. Interment will be at Western Cemetery No. 3.