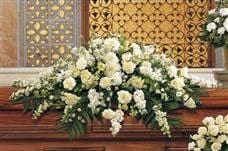 Carlo E. Woods, better known as "Hammer," died on Sunday, Feb. 16.
He is survived by his wife, Florentine Woods; daughters: Sheila Barry, Cynthia Sasso, Dr. C. Lucia Woods and Hayley Woods-Rodriguez; son, Carlos Woods Raphael Woods; son-in-law, Anthony Rodriguez; daughter-in-law, Kelly Woods; and grandchildren: Charles Percival, Sanchia Percival-Hall, Diana Tucker, Vance Sasso, Cristia Sasso-Tarver, Shantel Barry, Chevaugn Sasso, Carla Woods-Richards, Cora Woods, Sheldon Woods, Akayah Rodriguez and Aniyah Rodriguez.
He is also survived by great-grandchildren: K'Jani Hall, Vance Tyler Sasso, Kahlya Percival, Angela Vanterpool, Sanicha Hall, Vince Sasso, Sha'Miya Watley, Shadae' Simpson and Caleb Concepcion; nieces: Iva Rowe and Edris Hendricks; nephews: Will Woods, Ceylon Woods and Kawal Woods; as well as many other relatives, friends and godchildren too numerous to mention.
The viewing will be held at 8:30 a.m. followed by the service at 10 a.m., Saturday, March 7, at Wesley Methodist Church. Interment will be at Eastern Cemetery.