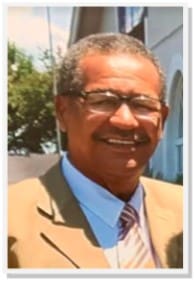 Kenrick W. Bartlette died on Feb. 8.
He is survived by his spouse, Ilease "Nell" Bartlette; children: Ken, Roxanne, Kenrick Jr. and Jason; grandchildren: Jah-Quan, Courtney, Michael, Jada, Sonja, Amber Lee, Elijah, Kenrick-Lee, Darnell, Nikashea Crawford and Jamal Charleswell; great-grandchildren: Judith Crawford, James Crawford and DeMarco Crawford; sister, Lynette Wallace-Thompson; brothers: Trevor Wallace and Audain Wallace.
The viewing will be held at 9 a.m. followed by a service at 10 a.m., Thursday, March 5, at Shiloh Seventh-day Adventist Church. Interment will be at Eastern Cemetery.