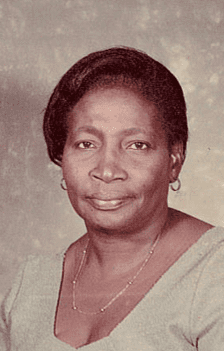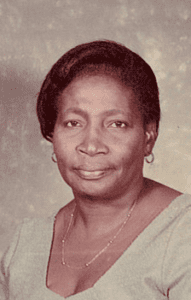 Miriam E. Parris-Ambrose of Estate Grove Place died on Monday, Feb. 3. She was 86 years old.
She was preceded in death by her mother, Margaret Challenger Parris; father, Solomon Parris; sisters: Ingaberg Martin, Elta Williams and Vera Williams; brother, Arthur Roberson-Parris; grandsons: Eugenio Guadalupe and Ronald Simmonds; niece, Eleanor Ritter; nephew, Eirno Ritter.
She is survived by her sons: Russell Simmonds, Ronald Kiture and Stacey Ambrose; daughter, Mariam Maureen Guadalupe; brother, Stanley Parris; sister, Hyacinth Parris; grandsons: Micheal Ambrose, Tobias Ambrose, Jelani Ambrose, Kevin Guadalupe, Mario Guadalupe, Roy Simmonds, Russell Simmonds Jr. and Rasheed Simmonds; granddaughters: Darcel Ambrose, Quiahna Ambrose, Dominique Ambrose, Sajada Ambrose, Saniyah Ambrose, Rochelle Simmonds-Davis, Raelle Simmonds and Rayne Simmonds; and great-grandsons: Alijah Williams, Quincy Ambrose, Tyrique Guadalupe, Hashim Carr, Jahquri Overson, Kareem Brown Jr., Halima Rosa and Sheldon Stanislas Jr.
She is survived by great-granddaughters: Jah-Keisha Farrell and Takyrah Guadalupe; great-great-grandson, Jay'coi Frontal; great-great-granddaughters: T'Nylah Guadalupe and Jahleya Farrell; daughter-in-law, Milagros Berrios Ambrose; nephews: Roy Williams, Austin Williams, Marion Williams, Elton Joseph, Melville Parris, Dale Parris and Dwight Parris; nieces: Avilda Williams-Gregory, Valerie Williams-Greenidge, Ernestine Joseph, Phyllis Parris-Ross and Yvette Parris; adopted niece, Ancelina Pierrot; and great nephews: David Ritter, Byran Ritter, Jahmeel Williams, Jahmoy Williams, Jamal Herbert, Sean Harper, Jalani Joseph, Naeem Joseph, Gerald Stubs, Raymond Parris, Thornman Parris, Roy Williams Jr., Joshua Parris and Jackie Wallace.
She is survived by great nieces: Diane Ritter Joseph, Michelle Ritter LaCross, Bernice Ritter, Jennifer Wallace Stevens, Jennell Petersen, Jaynae Williams, Jaynesha Williams, Jaynilah Williams, Christal Gregory, Keyria Joseph, Rachel Stubs, Alexis Parris, Amanda Parris, Janae Williams, Kandi Williams, Darnique Williams, Kayla Williams, Denisha Parris, Monique Ritter, Demour Ritter and Eirna Ritter; caregivers: Milagros Berrios Ambrose, Adele Serieux, Beatrice Lewis, Monica Mitchel, Cynthia Rigobert, Gilberta Emmanuel, Norma Melendez, Simone Simon and Shannice Liburd; and godchildren: Jessica Halliday, Norma Allick and Harold Francis.
She is also survived by special friends and cousins: Barnes family (St. Croix), Powell family (St. Croix), Acoy family (St. Croix), Byron family (Grove Place), Brow (Grove Place), Joseph (Grove Place), Miller family (Grove Place), Williams family (Grove Place), Halliday family (Grove Place), Richards family (Grove Place), Pastor Randy Petersen and family, Eleanor Parris, Doris Brown, Arita George, Viola Mitchell, Claristine Halliday, Pastor John D. Briscoe, Minister Sheila Gumbs, Wilhelm Richardson, Dennis Brow, Yves Abramson, George Weeks, Wendy Ann Parris, Beverly Williams, Norma Melendez, Senator Allison Degazon, Commissioner Positive T.A. Nelson, St. Luke AME Church (Women's Society), YPD Choir and Sunday School Teacher, Refuge Tabernacle Church family, Eulalie R. Rivera  School family, University of Connecticut (Huskies) family, Delta Sorority family, Bethel AME Church, Gordon family, Evelyn Beard, Tyree Knight, Eleanor Acoy, Gloria Marcus, Cheryl Victor and Jocelyn Dowdey (Fla.); as well as other relatives and friends too numerous to mention.
A viewing will be held at 9 a.m. followed by a funeral service at 10:30 a.m., Friday, Feb. 28, at St. Luke's AME Church. Interment will be at St. Luke's AME Churchyard.