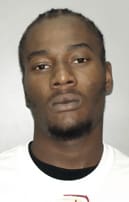 Police on Wednesday identified the man found dead in a St. John recreational park as the man found guilty in a high-profile killing in 2007. A spokesperson for the Virgin Islands Police Department said the body found near the Pine Peace Basketball Court was Jahlil Ward, 32.
Police say Ward was found Tuesday night slumped in the front seat of a car. As of Wednesday, when he was identified, no suspects had been found and a murder investigation had begun, police spokesman Toby Derima said.
"On Feb. 4, at approximately 9:15 p.m., police were dispatched to the area of the Pine Peace Basketball Court in reference to a gunshot victim. Officers found an unresponsive black male slouched over in the driver's seat of a dark-colored vehicle. The male sustained gunshots about his body. Emergency Medical Technicians on scene concluded that the victim did not have any vital signs. The male was identified by next of kin as 32-year-old Jahlil Ward," Derima said.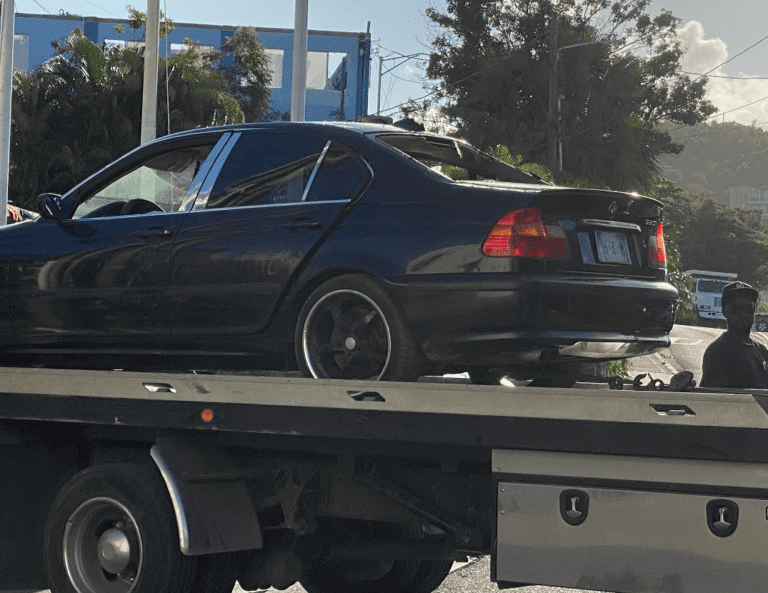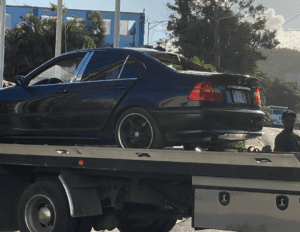 Ward's death from multiple gunshot wounds on Tuesday comes a dozen years and a half mile away from the scene of another St. John homicide, on June 19, 2007, that drew national attention.
That was the day that 21-year-old James Cockayne – a Pennsylvania man – was found stabbed to death near the Fashion Palace Clothing Store in Contant-Enighed.
The incident began with a pair of confrontations, seven hours apart in Cruz Bay. It ended with two men chasing Cockayne up the road from the Front Yard Bar to the alley next to the clothing store where, by their own accounts in court, a beating took place.
A passing motorist would later tell police that he saw Cockayne stagger out into the street and collapse. Cause of death, according to Medical Examiner Francisco Landron, was a stab wound to the upper thigh.
The victim's family became frustrated with the pace of the investigation and took their story to the national press.
Two men, Anselmo Boston and Kamal Thomas, were arrested and charged with murder. Then, about six months later, Ward was arrested and charged with stabbing Cockayne to death.
Boston and Thomas were then charged with third-degree assault.
The defendants appeared at a jury trial in 2008 and were convicted, but the case was thrown out by Superior Court Judge Brenda Hollar because of misstatements by a witness and other irregularities.
At a second trial, which began in March 2010, Ward faced a lesser charge. Boston and Thomas were convicted of assault. But Ward's murder conviction was tossed a second time when his attorney cited errors by the prosecutors.
By August 2010, a third trial for Ward alone began. He was convicted and sentenced to 10 years in prison. While in prison, he assaulted another prisoner with a homemade knife and was charged with assault.
Ward had an extensive criminal record involving guns and violence. He was also previously the victim of a drive by shooting that occurred in 2006. In a 2011 opinion denying a new trial to Ward's previous shooter, the V.I. Supreme Court wrote that in "the early evening of April 7, 2006, Ward shot a man named Darcy Thomas. Later that same evening, Ward was shot." Mekel Blash, currently serving a 15-year sentence for murdering James Malfetti, was among those in the car with Ward's shooter, according to court documents. The V.I. Supreme Court determined Ward should not have been on the street. He was, in the words of the court, "inexplicably and prematurely released" on a 15-month gun charge on June 2, 2007, just 17 days before he was involved in the Cockayne murder.
After Tuesday's fatal shooting, one St. John resident familiar with Ward said he reappeared prior to Hurricane Irma in 2017. After the storm, they said Ward left for the U.S. mainland but returned to St. John afterward.
Now, detectives with the V.I. Police Department Major Crimes Unit are asking for the public's help to find those responsible for Ward's violent end.
Police urged anyone with information about this crime to contact 911, the Major Crime Unit at 340-774-2211 ext. 5569 or the anonymous top service, Crime Stoppers USVI, at 1-800-222-8477.
Editor's note: This story has been edited since it was first posted to include information about Jahlil Ward's past, his links to an earlier homicide, and to correct the date Ward was shot in a previous drive-by shooting.