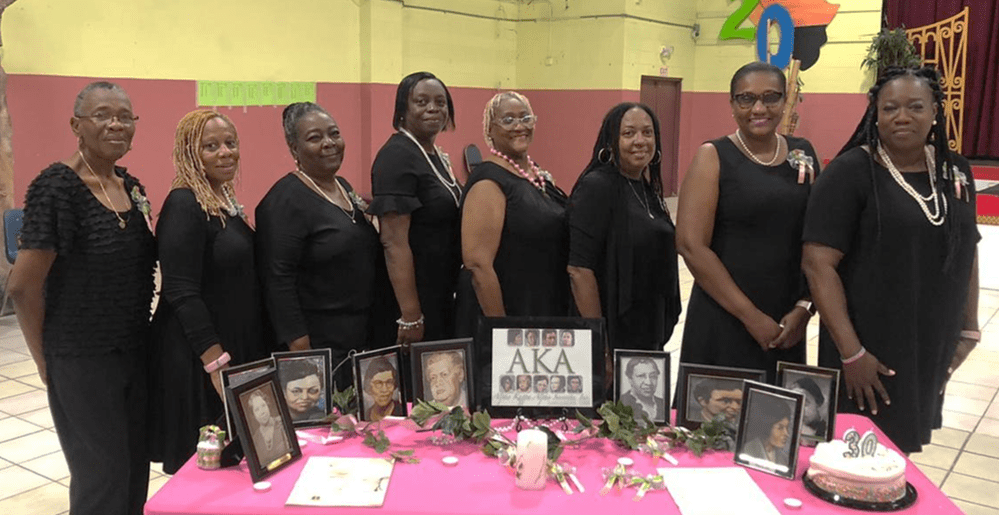 The local chapter of Alpha Kappa Alpha Sorority Inc. – St. Thomas-St. John district, Sigma Theta Omega, celebrates its 30th Anniversary today, Monday, Feb. 3.
AKA Sorority is an international community service organization of college women founded on Jan. 15, 1908, at Howard University in Washington, D.C. by 16 courageous young women.  It is the first Greek letter sorority for black college women with over 260,000 members in more than 900 chapters around the world.
There are four chapters in the Virgin Islands: two of them in St. Thomas-St. John, Sigma Theta Omega graduate chapter (1990) and Rho Omicron undergraduate chapter at the University of the Virgin Islands St. Thomas campus (1996) as well as two on St. Croix, Mu Gamma Omega graduate chapter (1978) and Rho Xi undergraduate chapter at the University of the Virgin Islands, St. Croix campus (1996).
Alpha Kappa Alpha Sorority is a community service organization with a mission to provide "Service to All Mankind." The sorority implements this through its many service projects such as the newly implemented #CAP for College Admissions Process, which assists high school students in navigating the college admissions process
To celebrate this milestone, charter members paid tribute to the sorority's founders. Members of the sorority will continue to engage in a series of activities throughout the year.