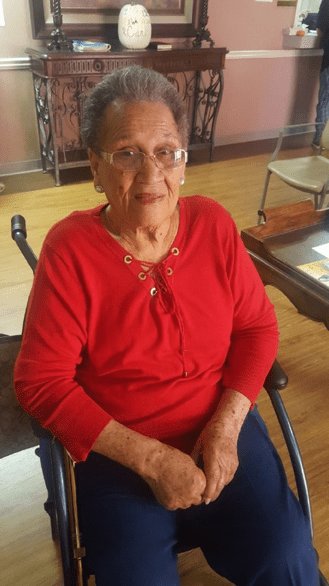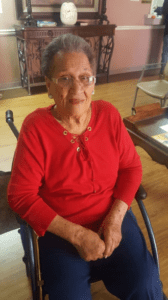 We, the children of Aida Luz Rodriguez-Christopher, age 86, as well as the Rodriguez, Lebron and Gautier families, would like to announce that she passed away on Monday, Jan. 13, 2020, at Erlanger East Hospital in Tennessee. Aida was born on July 11, 1933, in Vieques, Puerto Rico to Monica Lebron and Agapito Rodriguez.
Aida was unwavering in her faith.  She lived a life full of grace and love and lived her life serving the Lord, her children, grandchildren and great-grandchildren. She was a dedicated homemaker, gardener and animal lover and was passionate in her love for nature.
Aida was preceded in death by her husband, Alfred A. Christopher Sr., and son, Joseph (Joey) O'neal Christopher.
She is survived by her sister, Olga Bermudez-Colon; brother-in-law, Joseph Christopher; children: Barbara Christopher Perkins, Alfred A. Christopher Jr., Sherrall Christopher-Williams, Agnes Christopher-Coleman, Russell M. Christopher and Ronald B. Christopher, and Bernard and Francisca Farrelly; son-in-law, John Perkins; and daughter-in-law, Berecia Watts-Christopher.
She is also survived by grandchildren: Nicole Perkins, Danya Perkins-Jarvis, Christopher Perkins, Aniika Perkins, Gary Christopher, Sharaad Christopher, SherRon Williams-Cooke, Javaar Williams, Amaarii Williams, Christopher Coleman, Alissa Coleman, Tefari Christopher, Cherisse Christopher, Nyle Christopher, Adisa Browne, Monica Christopher, Shanese Christopher, Rashauna Luz Catlett, Kamaar Christopher, Kimoy Christopher, Kyle Christopher, Calomi Christopher. Aida was also blessed with 21 great-grandchildren.
Other survivors include special friends and family: Charlene Henderson, Barbara Milligan, Maude Roberts, LoMist Limbacker, the Felix, Soto and Ventura families, the Alphonso Thomas family, the Alphonsine Russell family, the Ernestine Richards family, the Gladys Miller family, Petri Joseph Jr., Eleanor Sealy, Stanley Jacobs, Laverne Joseph, Lennod and Vieana Hamilton, the Emelda Knight Sackey family, Ana Peterson, Maria Jarvis and Donna Taheri.
Relatives and friends are invited to a Celebration of Life at the Faith Seventh-day Adventist Church in Frederiksted, St. Croix, USVI, at 10 a.m., Friday, Feb. 7.