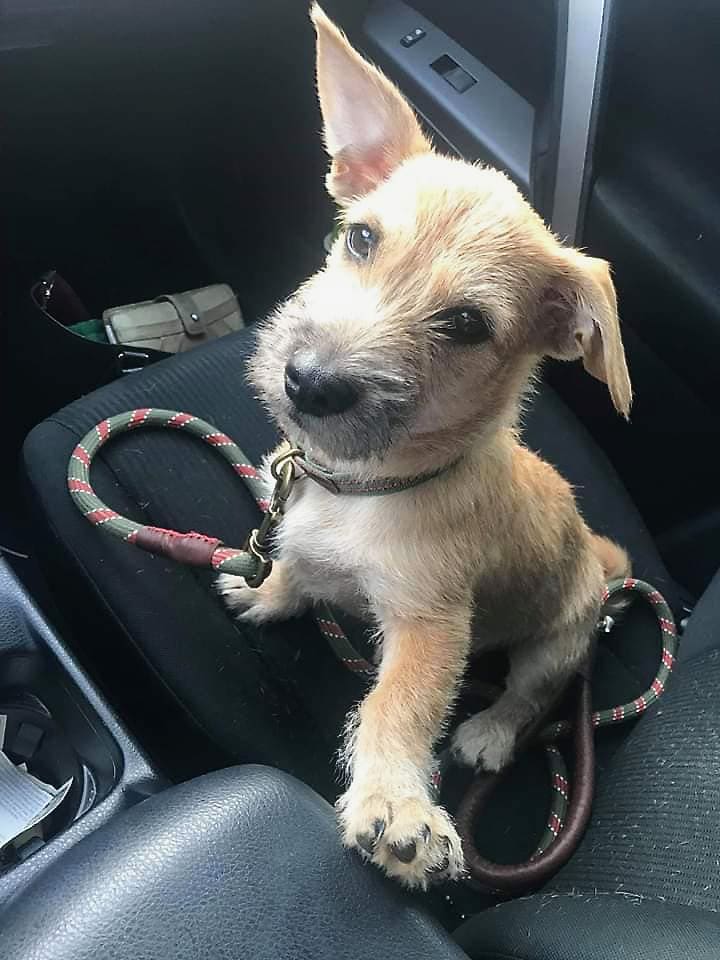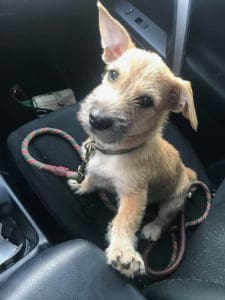 While most people were watching the Super Bowl Sunday, a small Crucian athlete, Rummy, about seven months old, was playing his heart out in the 16th Animal Planet Puppy Bowl.
Rummy was rescued near the former Good Hope Country Day School on St. Croix and spent the last few months in foster care with Cruzan Cowgirls. Katie Nelson, of Cruzan Cowgirls, planned to send him to a partner shelter in Washington, D.C. but in the meantime, Animal Planet decided they wanted the furry face, and his rescue story, in the Puppy Bowl.
The Chihuahua-Boston Terrier mix was one of seven chosen out of 42 applicants.
About the same time, an acquaintance of Nelson, a resident of North Carolina, fell in love with Rummy and wanted to adopt him. After being informed that the pup was committed to the Puppy Bowl, his prospective mom took him to New York to go through some training and become accustomed to playing on artificial turf and under bright lights.
Professional photos and videos were taken of the little dog and Animal Planet filmed on St. Croix as well. Scenes of the west end of the island and Cruzan Cowgirls beach rides were featured. The Puppy Bowl was not a live event but filmed ahead of time to feature the puppies at their best.
During Rummy's introduction at the Puppy Bowl, Cruzan Cowgirls, a six-year-old organization, was highlighted for the work they have done, first rescuing and finding homes for horses and now additionally for placing 700 to 800 stray dogs and cats in homes.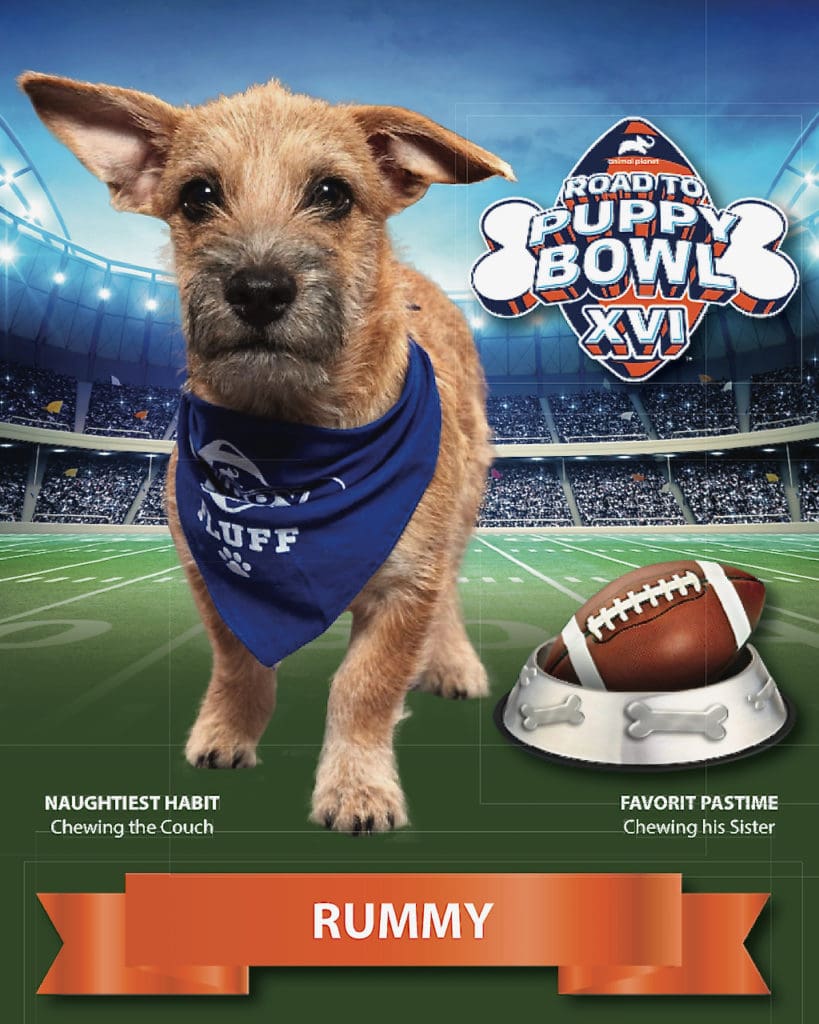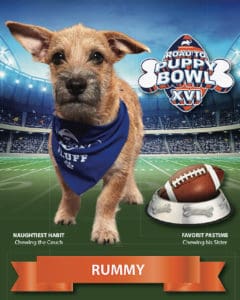 Jennifer Olah, Cruzan Cowgirls founder, watched the Puppy Bowl with tears in her eyes during Rummy's biographical video. She said it was an "inspiration" for residents of this small island to see the community speaking out on national television.
Olah said her initial goal for the organization was to see every horse with food, water and a halter. Now, she wants to start a horse school on two acres of land recently purchased and use local, and off-island, experts to teach people how to raise and train horses.
Rummy played on the "Fluff" team against the "Ruff" team. The teams comprised 96 puppies from 61 shelters. Five pups had special needs, but nothing slowed them down. There was a three-legged Labrador mix, two hearing-impaired puppies, two dogs with cleft palates and a blind and hearing-impaired Shetland Sheepdog mix.
The score went back and forth, with each team racking up dozens of points. The final score was Fluff 63, Ruff 59.
The winning team, "Fluff" took home the coveted "Lombarky" trophy.
Historically, all puppies are adopted by the end of the game and Rummy will head to his forever home in North Carolina.
The halftime show featured Jenni-Purr Lopez and Cat-ira with a performance of "Catnips Don't Lie." The cats were also up for adoption.