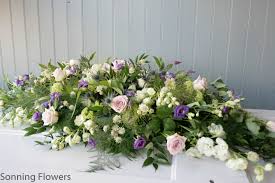 Grieved and saddened, we announce the passing of our Mom, Grandma, Great-Grandma, sister, aunt, godmother, Evelyn Marlene Hendricks, at the age of 82.
Marlene, also known by her very dear friends as "Sis," peacefully transitioned at her home while asleep on the morn of Jan. 21. Marlene's viewing will be hosted by Turnbull's Funeral Home from 5-7 p.m., Monday, Feb. 3.
A memorial service in remembrance of Marlene's life will be held at Sts. Peter and Paul Catholic Cathedral at 9 a.m., Tuesday, Feb. 4, followed with interment at Western Cemetery No. 1, St. Thomas, Virgin Islands.
Leaving as survivors, her children: Carol Jackson-Simmonds, Paul Hendricks and Anthony O. Fleming Sr.; sisters: Joyce and Daisy Hendricks; son-in-law, Nathan E. Simmonds; daughters-in-law: Kathleen A. Fleming and Lane Hendricks;  grandchildren: Kiri J. Catta, Je'Ronn "Sisa" Simmonds, Anthony O. Jr., Akeem, Jamaal and Lahtoya Fleming, Zelda and Lucy Pease;  great-grandchildren: Anthony O. III, Kanye,  Aiden and Liam  Fleming. Her survivors also include her nieces: Jeanette Smith-Barry, Majorie Dennery, Carol Dokes, Janet Bass, Dahlia and Ivonne Donadelle, Patricia A. Rhymer-Herring,  Dr. Delores A. Rhymer-Anderson, Donna Marie Saunders and Dr. Denise George; nephews: Viggo Hendricks Jr., Ralph, Lester and Louis Smith,  Astor Jr., Ashley and Cornel Donadelle, Elroy Jr., Elston and Alston George, Warren Jr. and Richard Rhymer.
In addition to the family members above, Marlene leaves many more relatives and friends, including "adopted grandchildren:" Berecia Robles, Kimberley Ritter, Devron Leonard, Nicholas Maynard Jr. and Me'khael Miller; her godchildren: Annette Donovan-Hughes, Roxanne Fleming-Coston and Neal Turnbull; extended family members and special friends:  Gwen Donovan, Tracy Thompson-Williams, Tulip Fleming, Marie Daniel, Josie LeTang, Dorothy Payne, Janetta Jackson, Celia Jackson-Williams, Dion Donadelle,  Claude and Leona Simmonds, Paul Simmonds, Lydia Simmonds-Lettsome, Krim and Rosalie Ballentine,  Diane Cooker, Maxwell and Diane Turnbull,  Robert Moron and Christian Doute; and caregivers: Jahsilla "Jue" Burke and Louislyn "Josette" Morris.