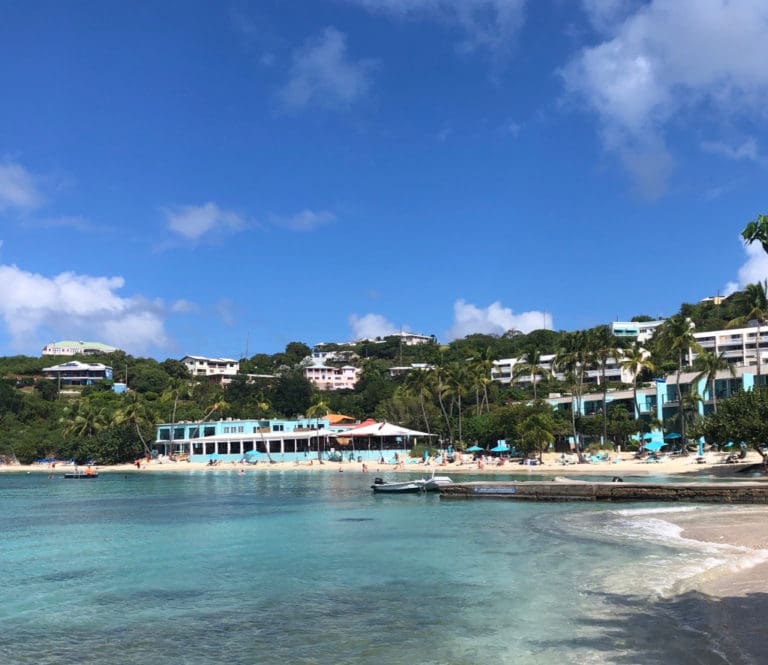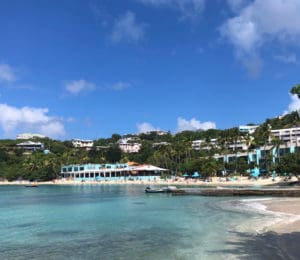 USA Today has published a list of 20 nominees for the title of "Caribbean's Best Beach Bars" in 2020. Last year's winner, Soggy Dollar Bar on Jost Van Dyke, BVI is nominated again.
No bars in the USVI made the list.
"Nothing says 'vacation' quite like sipping a tropical cocktail while digging your toes in the sand," USA Today said. "The Caribbean could be called the beach bar capital of the world with countless places to sip the day away."
"The Soggy Dollar on Jost Van Dyke in the British Virgin Islands is known for creating the Painkiller, a rum cocktail featuring cream of coconut, pineapple, orange juice and fresh grated Grenadian nutmeg," according to USA Today.
It also has a popular webcam where people around the world can see streaming live video of the Caribbean beach scene in White Bay.
Another BVI nominee, Hendo's Hideaway, is located just down the beach from Soggy Dollar, and these bars are popular destinations for charter boats based in the USVI.
The nominees were selected by two travel journalists. Sarah Greaves-Gabbadon is based in Miami and writes about the Caribbean for Travel + Leisure, AARP and Islands.com. Melanie Reffers lives in Montreal and writes for USA Today Travel and CaribbeanTravel.com.
The 20 nominees include repeats from last year, Catherine's Café, Antigua; Umbrellas Beach Bar, Granada; and Elvis' Beach Bar, Anguilla. Oceano and the Beach House on Puerto Rico made the list this year.
Excluded were well-known watering holes throughout the USVI, including Sapphire Beach Bar on St. Thomas, Spratnet Beach Bar on St. Croix, Dinghy's on Water Island or the recently reopened Beach Bar on St. John. Not having a nominee in the territory is surprising in light of the top 10 status the islands hold among Caribbean travel destinations.
USA Today is inviting readers to vote for a winner through noon Eastern Time, Monday, Feb. 3. Winners will be announced on Feb. 14 – Valentine's Day. An updated USA Today leaderboard reports Soggy Dollar is the frontrunner again. There was no link for write-in candidates beyond the nominees.