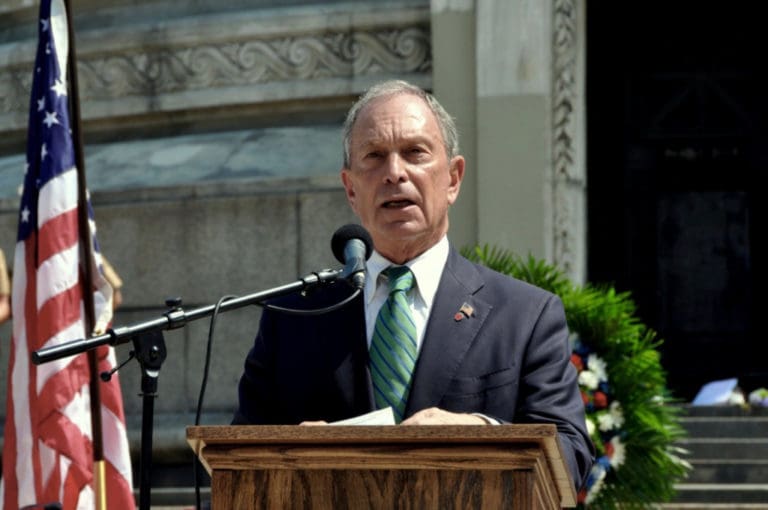 Democratic presidential candidate Michael Bloomberg's campaign will open an office next month in the U.S. Virgin Islands to prepare for the June 6 V.I. Democratic Party caucus.
The presidential primary season is heating up, and even though the USVI doesn't get to take part in the November general election, it does play a part in nominating the candidate.
The USVI will send 13 delegates to the Democratic National Convention this July in Milwaukee. That may not seem much, as a candidate needs 1,990 delegates to earn the nomination, but some candidates don't take anything for granted.
Bloomberg sees the territory as important enough to open a campaign office here. Dan Kanninen, states director for Mike Bloomberg 2020 said in an email, "Mike believes Americans in the territories are often overlooked and have an important voice and role to play in this election. We are competing everywhere and building the most robust organization and infrastructure to defeat Donald Trump."
The campaign has hired Jonathan Tucker to head up the effort in the territory. Tucker attended public school in the Virgin Islands and is a graduate of Charlotte Amalie High School. He earned a bachelor's degree in computer science from the University of the Virgin Islands and has worked in government since 2007. He worked in the Office of the Lt. Governor under the DeJongh/Francis administration. In 2012 Tucker moved to the Bureau of Internal Revenue as the deputy director of technology and processing. In 2018 he ran for a seat in the V.I. Legislature. He is a member of the V.I. Democratic Territorial Committee and the St. Thomas District Committee.
Bloomberg is not the only candidate interested in the Virgin Islands, according to Cecil Benjamin, state chairman of the V.I. Democratic Party. He said he has been contacted by 10 different presidential candidates, some of whom are no longer in the race. Those still in the race who have contacted him are Bernie Sanders, Elizabeth Warren, Joe Biden, Pete Buttigieg and Amy Klobuchar.
"They are trying to amass as many delegates they can," Benjamin said. "We participate in the nomination process."
He said, as party chairman he will not endorse any candidate during the nominating process, but after the caucus picks a candidate, the party will "zero in with support for that candidate."
He added any registered Democrat can participate in the caucus and more information will come out on the caucus in the next few weeks.
The publication The Hill, when reporting the opening of a Bloomberg's office in the territory, wrote, "The decision is uncommon for primary candidates, but the former New York mayor's self-funded campaign has been nontraditional from the start."
NBC News reported Bloomberg had hired 500 staffers in 30 states. He is not taking part in the early primaries where the other candidates have focused their efforts and have a full year's head start.