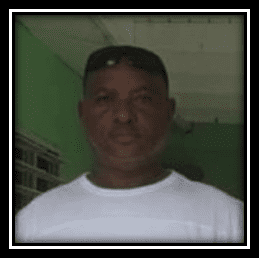 Kalon Anthony Civil, also known as "Skiebo" or "Scabbie," of John F. Kennedy Community, St. Croix, died at Jackson Memorial Hospital in Florida on Sunday, Dec. 1. He was 58 years old.
He is survived by his daughters: Akesha and Akeela Civil, and Asha and Ashley Briscoe; sons: Akeil Civil and Ashton "Omari" Briscoe; grandchildren: Dash, A'zahni and Zaylah; ex-wife and lifelong friend, Ermine Bazil; adopted mother, Winifred Canton; sisters: Carmen Acosta and Maria Gomez: brothers: Warren, Lawrence and Juan; nephews: Lorenzo, Innocenencio Jr., Juan, Gregory, Lamarr, Lawrence, Lloyd, Leon, Robbi, Gene, Wayne and Rafael.
He is also survived by his nieces: Elizabeth, Sandra, Debra, Melinda Ventura (special niece), Althea, Nicole, Tasha Jacobs, Nathania, Eleana and Carmen; cousins: too numerous to mention; great nieces and nephews: too numerous to mention: and close family and friends: Lauritz "Vac" Canton, Patrice Canton, Charles "Mountain" Sealey, Shayne "Mali" Petersen, Eladie Jacobs, Veron, Leon and Kimn Bazil.
Other survivors include close family and friends: Darwin "Doc" Cornwall, Almerica "DeeDow" Christian, Alphonso "Manly" Acoy, Edmund "Dekaya" Frorup, Jayson Bell, Warren Jacobs Sr., Dane "Bambi" McIntosh, Jude Brewster, Waldo Knight, Kennedy Massive and the St. Croix Horse Racing Association and crew; as well as other family and friends too numerous to mention. Special thanks to the staff of the Jackson Memorial Hospital and Juan F. Luis Hospital.
Tributes and viewing will begin at 10 a.m. followed by the funeral service at 11 a.m., Wednesday, Jan. 22, at the James Memorial Funeral Home Chapel in La Grande Princesse, St. Croix, U.S. Virgin Islands. Interment will be at Kingshill Cemetery.
The family requests all in attendance to wear shades of blue as we celebrate the life of Kalon Anthony Civil.