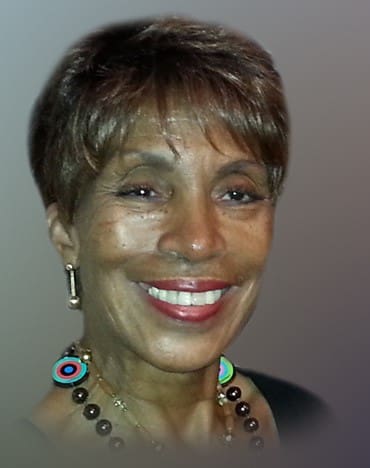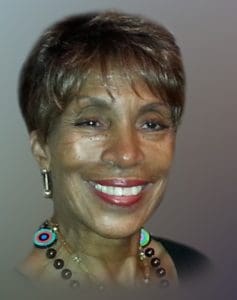 Elizabeth Marion Sanchez, also known as "Betty," "Liz" and "Sanchez," passed away on Dec. 27, 2019 in Dallas, Texas, surrounded by family and dear friends, succumbing to the after-effects of a massive stroke.
A native New Yorker, and in fact a seventh generation African American native of Manhattan, she casually strode through boundaries and effortlessly pursued dreams.
Born on Sept. 12, 1938 in New York, New York, she was the last of three children born to the late Josephine Wallace Williams and Whitney M. Williams.  Growing up on Convent Avenue in Harlem, next door to Alexander Hamilton's historic home, she received a classic education from the nuns and priests of her neighborhood private school and then graduated from the Notre Dame Convent School on the Upper West Side, grounded in Latin and fluent in Spanish and French.  Staying close to home, she attended and graduated in 1960 from Barnard College, Columbia University with a B.A., in Anthropology.  Thereafter, Elizabeth moved to Mexico City to obtain a Master of Arts in Anthropology from Universidad de Mexico in 1962.  While in school there, she met David Sanchez, also in the graduate Anthropology program.  After receiving their master's degrees, they married in 1962 and had one daughter, Willow, in 1963.  Their years in Mexico provided them with rich and fond memories.  They frequently stayed in Puerto Escondido, a small fishing town where the fish apparently jumped into one's lap and the depth and clarity of the blue seas were never-ending.  Among their favorite pastimes were studying the history of Mexico, attending archeological and anthropological digs and gathering with friends (complete with the roasting of whole pigs in the traditional deep pits).  It is also where Elizabeth says she learned to appreciate warm beer.
By 1966, furtherance of their careers necessitated that they relocate to the United States. The family settled in Arizona and then moved to Washington Heights in New York City, where Elizabeth began work as a social scientist conducting research with Columbia University and for the City of New York. Ultimately, Elizabeth became a valued member of an elite research team with the Center for Geriatrics and Gerontology at Teacher's College of Columbia University where their research in the field of aging formed the basis for sustainable policy.  After an amicable divorce, David moved to Arizona to teach bilingual education in The Peace Corps schools and then to California.
In 1973, Elizabeth applied for and received an invitation to lead a large research project for the College of the Virgin Islands (now the University of the Virgin Islands).  Navigating around her intense dislike of flying, she and her daughter combined practicality with pleasure and moved to the United States Virgin Islands via a Greek cruise ship.
There, she led a $250,000 research project to analyze and assess the nursing needs and resources for the U.S. Virgin Islands under the guidance of Dr. Laura F. Yergan, a fellow native Black New Yorker and former Captain in the U.S. Public Health Service who taught nursing in developing nations around the world.  Originally slated to take one year, the research project lasted two and a half years and was the catalyst for establishing a Baccalaureate nursing program at the college.  It was during this time that Elizabeth and her daughter fell in love with the people, beauty and community of the Virgin Islands.
Thereafter, Elizabeth led the federal Community Block Grant Program where she was instrumental in writing and directing a crucial grant program that brought millions in funding for capital improvement on St. Thomas, St. Croix and St. John. Many projects, such as the Aldersville Senior Center, the Paul E. Joseph Stadium, and the main library on St. Croix, were projects funded during her tenure under the administration of Governor Juan Luis.  On the Island of St. Thomas, the water project at the Water and Power Authority was a significant contribution.  There were several projects on St. John as well, particularly the Sprauve Library.  Elizabeth's commitment to getting projects done and on time made her division exemplary in project management.  Her ability and personality to work well with other administrators in the local government as well as on Puerto Rico, which was the oversight agency for grant approvals, made the program a great success in the eyes of the federal government.
During the 35 years that she was a devoted resident of St. Thomas, she was also appointed Assistant Commissioner of the Virgin Islands Department of Planning and Natural Resources; Executive Director of the Virgin Islands Housing Finance Authority; and, then, Deputy Commissioner of Health for Administrative and Personnel Services.  Ultimately, she retired from public service, became a realtor and owned her own brokerage; bought an acre of land on the Northside, where she led her friends and Willow in clearing the brush by hand and then built a cottage and large house overlooking the Atlantic Ocean.  She accomplished all of this while still making time to meet friends every morning for a 6am swim along the full length of the beach at Magen's Bay, as well as participate in two of the local bridge clubs, a weekly Sunday brunch bridge game and weekly scrabble games.  She was a fierce lover of nature and the oceans and compassionate towards animals, devoting countless volunteer hours to the Humane Society of St. Thomas.  She remained a staunch advocate for animal adoption.  Over the years, her doggies were her loyal companions making the treks from New York to St. Thomas to Dallas.
In the summer of 2008, Elizabeth moved permanently to Dallas, Texas, to be close to Lana (her only grandchild), daughter Willow and son-in-law Peter.  As it happened, David relocated to Dallas from California that same summer to also be near Lana, Willow and Peter.
Both Elizabeth and David lived within 5 minutes of each other, and 5 minutes from Lana, Willow and Peter.  Joined by Peter's mother, this gang of six celebrated every birthday, holiday, personal milestone, school activity and Lana's sports games together for the next eleven years.
With her usual zeal, Elizabeth dove into Dallas life, planning and planting her tropically-inspired backyard garden, joining bridge games, working out with a personal trainer, practicing yoga, and volunteering numerous hours with the Collin County Democratic Party.  A determined advocate of voting rights, she registered voters and worked the polls on election days.  She fell in love with the trees of Dallas, expressing delight almost every day in their magnificence, yet bemoaning the trees' mischievousness when driving home in the evening that "the trees get up and walk around to different places at night."  While she loved to watch the hatchings from the pair of ducks who found her pool every year without fail, she sought humane solutions to convince the local snakes that they would be happier somewhere other than her property.
She was an adventurer – but would refute it if asked or described as such.  She simply did what interested her without a thought that she couldn't.  As the sole or one of the very few black girls in her Catholic high school and Ivy League college, she pursued her interests and excelled, despite the frequent overt and subtle racism she faced.  She took off for graduate school in Mexico, finding her way among the local and ex-pat community and, together with David, survived a near fatal car crash in a small town in the Mexico countryside while seven months pregnant with their daughter.  The decision to move to the Virgin Islands where she knew not a soul, didn't strike her as odd.  Nor did her decision, thirty-five years later, to leave a tropical paradise and her dear friends in order to be near her family in Dallas.
She believed that when one becomes fearless, then life becomes limitless.  As she soars with the angels and twinkles with the stars, Elizabeth leaves behind cherished family – her daughter, Willow J. Sanchez; son-in-law, Peter C. Lewis; granddaughter, Lana Elizabeth Hazelyn Lewis; nephew, Robert B. Slade; niece, Paula A. Slade; numerous beloved cousins and their families including Martin C. Forrester, Richard Major, Asantewa Hackshaw, Jihad Porter, Harold Hackshaw, Alphonso Forrester, Roxanne "Mimi" Coaxum, Carl Forrester and Dorothy Hawkshawe and Sharon C. Drinkard-Hawshawe; and treasured friends including Annie and Rosetta Hillary, Jeanette and Cal Bastian, Marion and Bob Mathis, Judith Grybowski, Debra Brown-White and Pat Evans.
The family expresses its deep appreciation to Mrs. Maria Martinez whose devoted care for the family over the years has been immeasurable; the caregivers at the El Dorado Independent Living community and Silvermark Assisted Living, the doctors who have treated and cared for her including, especially, Dr. Christina Myint and Dr. Duc Tran, Faith Presbyterian Hospice and the Pickens Hospice Center as well as the many other kind souls who helped her travel comfortably and peacefully down the final road of life.
In lieu of flowers, the family requests that donations be made in her name to the Alzheimer's Organization (www.alz.org), The Humane Society of St. Thomas (www.hsstt.com) or The Sierra Club (www.sierraclub.org).