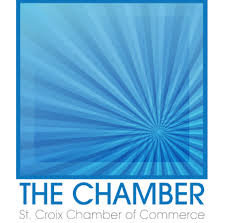 The board of the St. Croix Chamber of Commerce is opposed to the WAPA base rate increase request and continues to take the position that the private sector cannot be relied upon to bail out WAPA due to the Authority's and the Government of the Virgin Islands' mismanagement.
The United States Virgin Islands Water and Power Authority (WAPA) has experienced decades of mismanagement that have resulted in a debt load of approximately $550 million according to testimony by Executive Director Lawrence Kupfer to the 33rd Legislature on Oct. 1, 2016. As a result, WAPA has requested an increase in the base rate of $0.03/kWh to be offset by a decrease in the LEAC of the same amount (effectively the end of the 6-month $0.03/kWh emergency LEAC increase) for what WAPA proposes is a net neutral rate change.
While Governor Albert Bryan Jr. has come out in favor of this net neutral rate change, the St. Croix Chamber of Commerce is opposed in large part due to the inherent fluctuations of the LEAC rate. The LEAC rate is tied to LPG rates (Liquid Petroleum Gas). Market fluctuations, tensions in the mid-East and other global issues are all factors considered in fuel cost forecasts. None of which show costs for fuel going down in 2020 as LPG rates have been on a slow but steady increase over 2019. The LEAC makes up approximately 40 percent of the USVI electricity rate which currently at $ 0.429421/kWh (residential) is about three times the U.S. national average.
In April 2019, WAPA proposed to the PSC an emergency $0.03/kWh rate increase for the Leased Generation Surcharge necessary for the payment of generation equipment leases and training for the operation of the new Wartsila units on St. Croix and St. Thomas. The proposed emergency increase was to last just six months.
In June 2019, it was revealed during a Senate hearing that twice in 2018, WAPA fell victim to an email scam in relation to invoices that appeared to be from a legitimate vendor. Two separate wire transfers were made in May and June 2018 ultimately paying out $2.17 million. This incident is currently under FBI investigation.
In July 2019, at another PSC meeting, WAPA proposed an increase in the LEAC of approximately $0.04/kWh and an increase in the base rate of approximately $0.06/kWh, at which time the $0.03 emergency increase would be terminated resulting in an overall $0.10/kWh increase. According to Dissenting Opinion – Docket 676 PSC Order No 45-2019 of 25 April 2019 dated May 19, 2019, by PSC Commissioner and Chairman Emeritus Johann Clendenin, "At these rates, WAPA again approaches a rate of $0.50/kWh that is beyond punitive for the residents and businesses of the Virgin Islands and crushing for our economy." The July requests were tabled until the next PSC meeting in October 2019.
In August 2019, Governor Bryan announced that all outstanding prior years and current year bills owed to the Virgin Islands Water and Power Authority by central government agencies have been fully paid as of July 30, 2019, in payments totaling $26 million.
In September 2019, the islands of St. Croix and St. Thomas experienced a dramatic increase in the number of outages. We are appreciative that WAPA sought outside consultation from the New York Power Authority to determine the root cause of the problem and to apply adequate measures to remedy the situation. Since that time, outages have been far less frequent.
In October 2019, the PSC meeting again tabled any WAPA rate increases to be reviewed again in December.
At the end of October 2019, WAPA customers were affected by a security breach of third-party credit card processor, Central Square Technologies, whereby countless customers who had paid their WAPA bills online experienced fraudulent activity on their credit and debit card accounts. It took more than two weeks after breaches in the discovered in the WAPA online payment system for the Authority to acknowledge the issue publicly and warn ratepayers of the issue.
While WAPA Director Kupfer has stated previously that a fiscal year 2019 Austerity budget was adopted, the financial "mishaps" of the past two years have not gone unnoticed by the general public and have continued to decrease, already shaky, confidence in WAPA management staff.
"The private sector is unable to withstand any further rate increase and while we understand the dire financial situation of WAPA, we do not sympathize nor tolerate their inept ability to be fiscally responsible. If WAPA can't operate without a bailout, we call on the Government of the Virgin Islands to find an alternative solution that will not hinder the economic progress of the territory," said Ryan Nelthropp, Chairman of the Board St Croix Chamber of Commerce.
The St. Croix Chamber of Commerce is a nonprofit organization of local businesses working together to improve the island of St. Croix's economic growth through advocacy, networking and promotion. Founded in 1924, members range from large corporations to small mom-and-pop businesses and individuals.
For questions or more information, please contact the Chamber at info@stxchamber.org.
St. Croix Chamber of Commerce