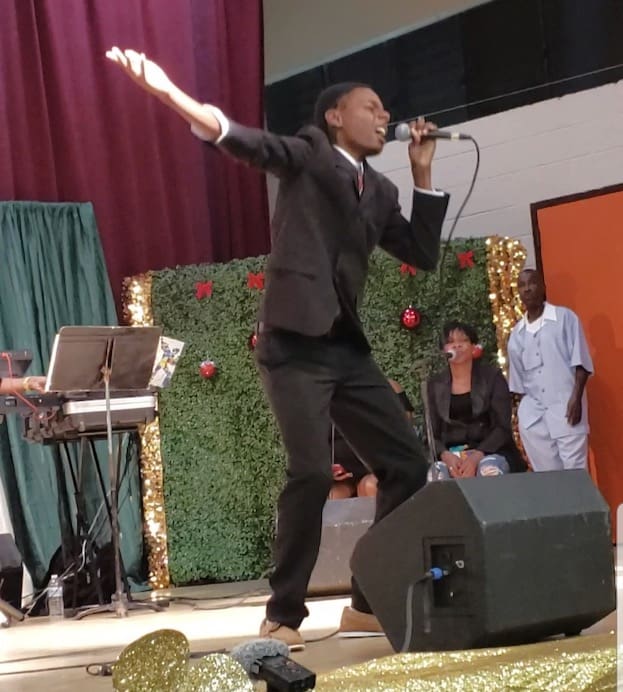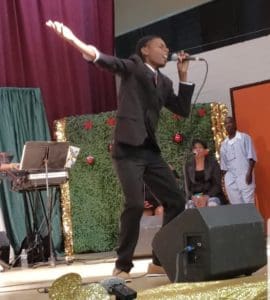 The plight of the homeless was the topic of the song that captured the Junior Calypso King competition for 16-year-old Brian Chase. Telling the story of several homeless people living on the streets of St. Croix, Chase, a St. Croix Educational Complex sophomore, put on a rousing performance as he implored the government to "please help them."
This was the second year in a row Chase was crowned Junior Calypso King. He was one of the winners in the five different age divisions.
The event took place Saturday, Dec. 7, in front of an audience that only half filled the John H. Woodson Jr. High School cafeteria, but more than made up for its size with enthusiasm. Five categories of winners were crowned. After about a 90-minute delay due to "technical difficulties," 15 budding calypsonians, starting from the age of three, sang about a variety of issues, including youth violence, woes of WAPA, partying during Festival and the dangers of marijuana and crack cocaine.
Chase's winning entry can be heard here on Facebook.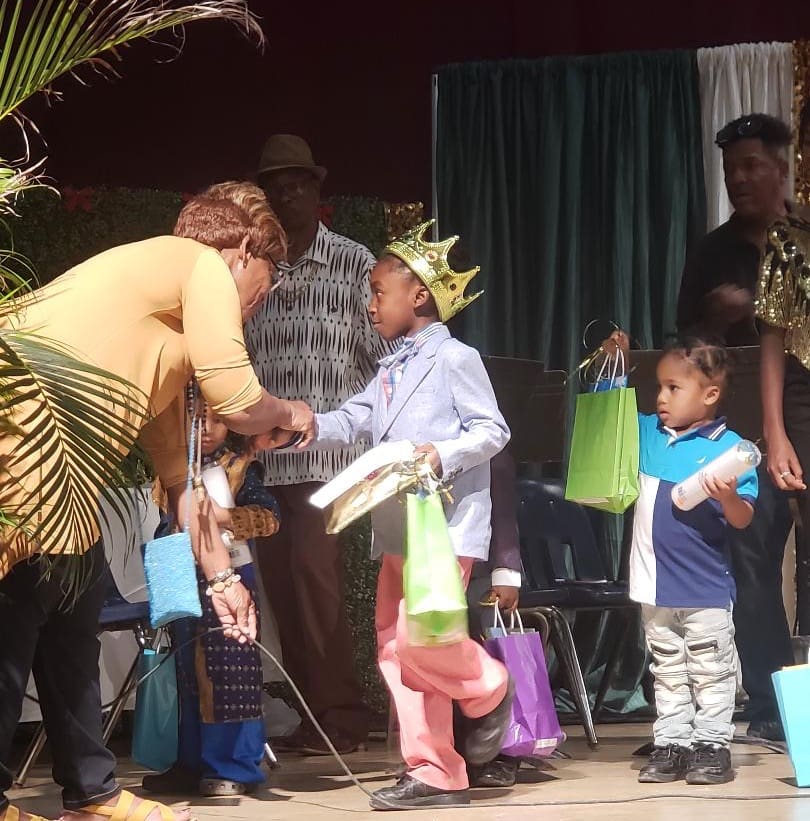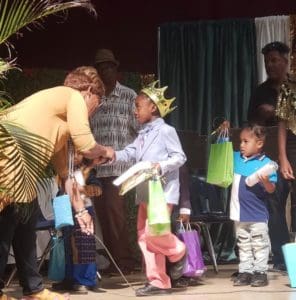 The show is the brainchild of Camille "King Derby" Macedon, a lifelong calypsonian who holds multiple Calypso King titles and has traveled extensively entertaining local, national and international audiences, as well as all over the Caribbean. Macedon is a master at extemporaneous commentary, which is the ability to create lyrics on the spot about any subject. He is also a prolific songwriter. Macedon created Calypso Inc. in 1978 and held his first Junior Calypso Competition in 1982 to showcase the talents of the youths he trains in lyrics, chorography and performance.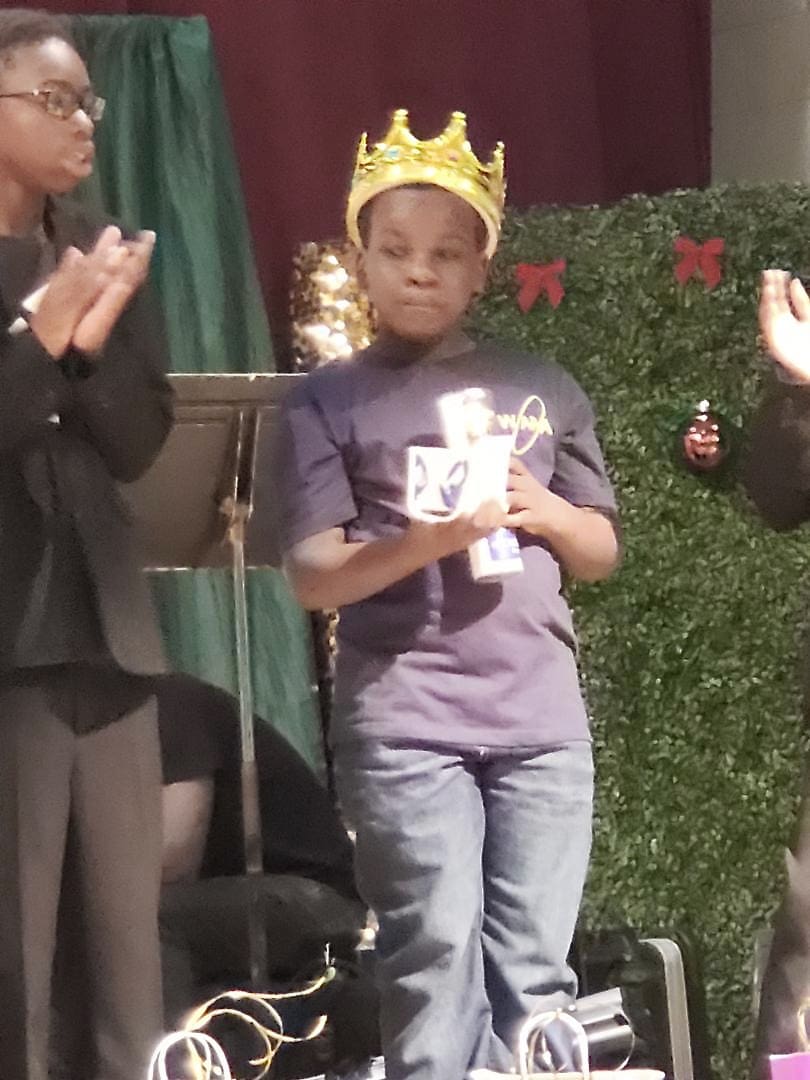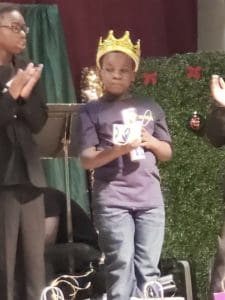 The winners of the competitions were:
Pee Wee division
– Winner: Rah'Kim Clark
– Runner-up: Ramsey Abdallah
– Third place: Jah'Mani Herbert
– Fourth Place: Kaleem Marcellin
Pee Wee I division
– Winner: Shawn Edney
– Runner-up: Areen Mustafa
Pee Wee II division
– Winner: Amalie Figueroa
– Runner-up: Isolde Diaz
Intermediate division
– First place: Nicholai Chase
– Runner-up: Devonte Bowen
– Third place: Isabel Tirado
Junior division
– Winner: Brian Chase
– Runner-up: Linroy Forde III
– Third place: Merlyn Gregg
– Fourth place: Joseph Bowen