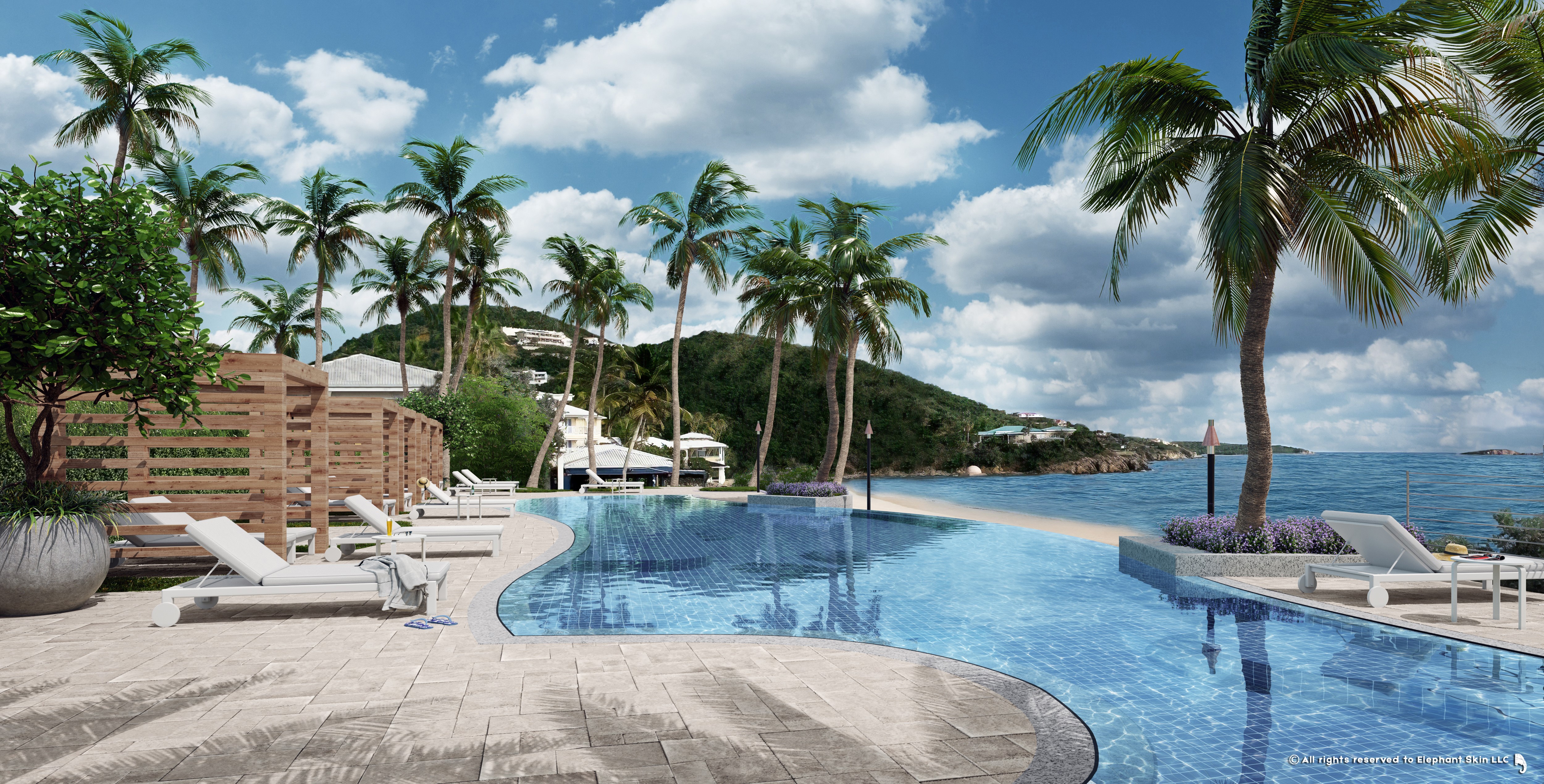 The Frenchman's Reef Marriott Resort and Spa on St. Thomas will open in the later part of 2020, but the hiring process will begin this week, according to managing director Kurt Wiksten.
Wiksten said the resort will begin the hiring process for management positions as early as this week. And they will definitely reach out to rehire former employees who lost jobs after Hurricane Irma hit St. Thomas in September 2017.
Job postings will be in all local media outlets, the Department of Labor and on the internet, he said. The Marriott will also host job fairs beginning in January 2020.
The resort and the adjacent resort under Marriott's Autograph Collection, Noni Beach Resort, formerly named Morning Star, will employ about 400 people.
The main hotel had substantial damage from Hurricane Irma. Morning Star did not have as much damage but everything at both resorts has been redone, Wiksten said. Before Irma there had been 500 rooms. At reopening, there will be 478 totally enhanced rooms and spacious suites Wiksten said.
Noni Beach Resort has beach house style villa accommodations. Noni, the first Autograph Collection hotel in the U.S. Virgin Islands, was hand-selected for inherent craft and distinct perspectives on design and hospitality, he said.
In a release from parent company DiamondRock Hospitality, President and CEO Mark Brugger said no location in the world that can match the picturesque location of Frenchman's Reef.
One of the problems with the location of the resort on a hillside just west of downtown Charlotte Amalie is parking. When a major event was held at the resort prior to the storm, parking was spread way out on both sides of the road approaching the resort, causing some undesirable conditions.
When questioned about parking Wiksten did not mention any additional parking spaces but said there would be valet parking and they will strategically and effectively park cars.
A major change at the resort is the elimination of the tennis courts that were located on the walkway between the hotel and Morningstar Beach. Wiksten said that area would now be an "events area."
There are three resort pools, including an infinity edge pool with swim-up pool bar, a state-of-the-art luxury wellness spa and 85,000 square feet of indoor and outdoor event space. The resort will accommodate groups and events for as many as 1,000 people. There are two main ballrooms and 12 additional meeting or conference rooms. A new casino is also on the property.
There will be multiple dining experiences including a coffee shop, the Caribbean casual Coco's Beach Club and "an indulgent restaurant" with elevated, 180-degree panoramic views of the Caribbean Sea.
When the resort begins to hire other employees beyond management there will be positions open for all types of jobs pertaining to the hospitality industry.
Wiksten said there will be key roles open across the property, including front desk clerks, food and beverage preparers and servers, housekeepers, maintenance, accounting, drivers, security workers and more.
"Our goal is to open as soon as possible," Wiksten said. "Nobody wants to get the resorts open quicker than we do. We are so enthusiastic about opening and the impact that will be made on the economy and tourism for St. Thomas."
DiamondRock Hospitality Company is a self-advised real estate investment trust that owns 31 hotels with over 10,000 rooms. Further information on the company and its portfolio can be found online at the DiamondRock Hospitality Company's website.