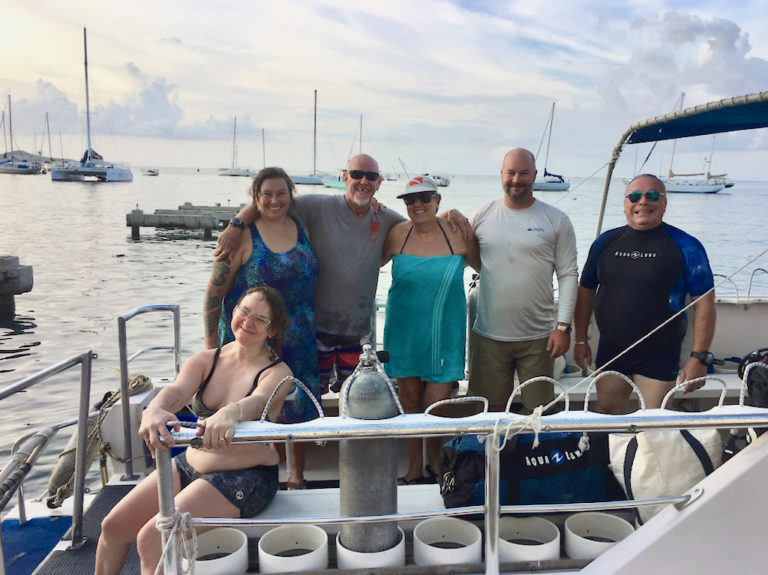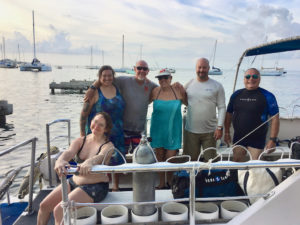 St. Croix is making its natural underwater beauty more accessible to more visitors and residents here by expanding adaptive dive options for people with disabilities. The trend opens up new markets for the island's dive shops and more opportunities for more people to have a special experience on the island.
I happen to have cerebral palsy, a disability that causes muscular and neurological deficits. I'm also a St. Croix resident and an avid scuba diver. A few weeks ago, I stumbled across an acquaintance, Greg Gapen, owner of Latitude 17 Scuba on St. Croix, who is a dive instructor with a passion for helping disabled people experience the freedom of being in the water.
As we spoke, Gapen's thinking clearly ran along the lines of "Guinea pig!!" while mine was more like "Danger! Run!"
This month, three St. Croix dive instructors completed the Professional Association of Diving Instructors' adaptive dive techniques specialty certification. According to PADI, adaptive diving training gives professionals "the ability to make scuba and free diving training more accessible for individuals with disabilities."
I recently ended up being their example specimen, proof of concept, and – well – a guinea pig. I joined several training dives where these instructors practiced guiding each other through dive exercises while being limited with simulated disabilities.
Simulation methods were not for the faint of heart. Students were blinded by a mask covered with duct tape. Paraplegic diving was rather brutal as well: binding a diver's legs together with a weight strap then reentering a bucking boat with legs immobilized.
Moments of humor and levity were in equal measure. Gapen practiced giving a predive briefing, gesturing how to signal back and forth on air usage and navigation, interrupted by student Jackie Weichman (blinded) who laughed while reminding Gapen, "I'm Blind! I have no idea what you are showing me!" Realizing that hand signals normally standard in diving were of no use, they had to switch to a series of tactile signals.
PADI Instructor Barbara DeClerque generously offered to let me participate in being blinded, tied up or made to dive with only one arm but I had to decline. One disability is enough, thank you.
While I expected to play the roll of guinea pig, I ended up feeling more like a peer among all these far more experienced divers. My superpower was to dive with ease, not be ashamed to flop back on the boat like a beached whale, not panic during the contortions of wriggling in and out of gear and doing it all with a grin that only comes from the sheer joy of diving.
My participation epitomized the value gained by all in the course. Scuba diving reveals freedoms to all, said DeClerque.
"It's a weightless, three-dimensional environment. Physical barriers just drop away," she said. "It's a healing environment to all divers, why not share the experience?"
Everyone on the Adaptive Divers committee nodded in agreement with DeClerque at their monthly meeting on Oct. 8.
"It's not the students' job to adapt to the sport; it's the sport's job to adapt to the student," DeClerque said. This training is not designed to give disabled divers a free pass; its designed to help instructors find methods to allow divers to dive safely.
The new course does not only focus on teaching disabled divers, but also has a subsection called the Adaptive Support Diver to accommodate already certified divers.
Gapen and the members of the St. Croix CRABBS Dive Club Adaptive Divers committee want to spotlight St. Croix's natural resources and make the island an adaptive-friendly destination for all.