Lawyers representing three former executives of the Schneider Regional Medical Center offered opening arguments Wednesday in Superior Court on St. Thomas. The retrial of defendants Rodney Miller, Amos Carty and Peter Najawicz has been anticipated since a deadlocked jury led to a mistrial in 2011.
The three defendants face multiple counts of racketeering, conspiracy, embezzlement and obtaining money under false pretense. Charges stem from a criminal investigation conducted by the Office of the Inspector General in 2008.
Investigators accused the three hospital executives of concocting a scheme where they would approve raises, bonuses and cash allowances for one another without obtaining approval from the hospital board.
Prosecutors from the Justice Department began laying out their case about an hour after a new jury was sworn in. They outlined a scheme to skim $2.8 million from hospital financial accounts into a bank account set up at the Bank of Nova Scotia; from there into the private accounts of Miller, Najawicz and Carty.
They are charged with conspiracy to commit racketeering, racketeering, embezzlement, obtaining money under false pretense, and certification of illegal payments.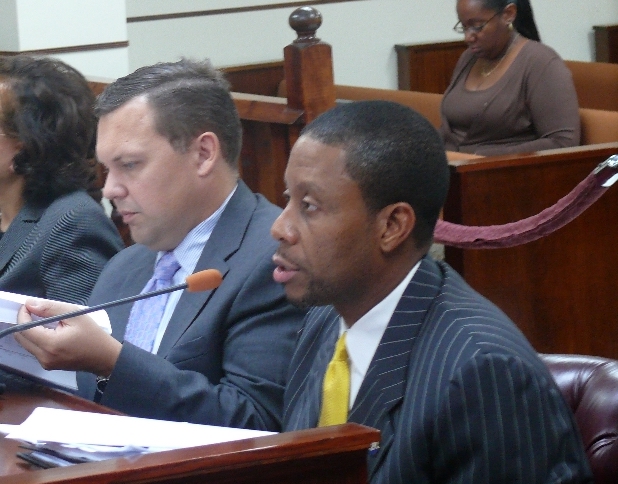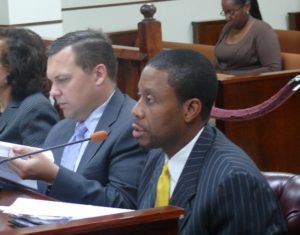 Defense attorneys offered jurors a different perspective. They said their clients were disbursing bonuses, stipends, raises and perks that were part of employment contracts for Carty and Najawicz. Because the hospital board did not allow employees to have copies of their contracts in their personal possession, the defendants had to rely on oral agreements reached through discussions with board members.
That was the explanation offered by defense attorney Robert King in his opening arguments. At one point, he made it clear his task was to represent the former chief financial officer Najawicz only. Citing the prosecution's claim that Miller's take from the scheme brought him close to $2 million, King said, "way too much money."
"Let me tell you, he got paid too much money, but no crime was committed," he said.
According to details contained in Justice's charging document – the seventh amended information – Miller received a series of bonuses and stipends. He was also paid $45,000 in housing allowances, exceeding the contracted $20,000. There was a $400,000 payment allegedly tied to a 2005 contract investigators found never existed.
There was also a $1.8 million payment made through an electronic transfer to Miller's personal account without any explanation, said Assistant Attorney General John Tolud.
There were also payments for educational allowances and travel allowances made without supporting documentation, prosecutors said.
Najawicz's compensation history also included unexplained enhancements. His attorney dismissed it by saying his client negotiated his pay package with the hospital board, only to have the agreement rearranged by the Division of Personnel once he got on the job.
King said Najawicz knew nothing about the instruments used by the Personnel Division to process new employees, having arrived to the Virgin Islands from the U.S. midwest. When the Notice of Personnel arrived, the chief financial officer saw his salary drop from $100,00 as promised by the hospital board, to $80,000.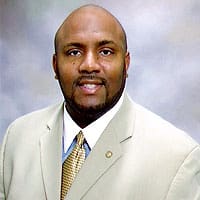 But they did add a $20,000 stipend, King said. Now, he said, Najawicz is being prosecuted for receiving $20,000 each year over the NOPA stipulated amount.
"Being paid over NOPA is not a crime," he said. "Mr. Najawicz is being prosecuted for accepting a job in the Virgin Islands."
Both King and Carty's attorney, Gordon Rhea, refuted the prosecution's claims that the executive's actions to set up an outside bank account and use it as a slush fund to funnel illegal payments went on without knowledge or consent of the hospital board.
Rhea also attacked the charge that Najawicz wrote off a $10,000 debt to the hospital owed by Carty. Anyone familiar with accounting or bookkeeping practices knows that writing off a debt does not make it uncollectable. It simply takes the debt off the books, Rhea said.
Opening arguments by prosecutors and the defense took up about a third of the day in the courtroom. Witness testimony began around 3 p.m.
A hint about the amount of testimony and evidence to be presented in the retrial appeared in the open boxes of transfiles that filled the space behind the tables where the legal teams sat. The judge told jurors they would work full days, Monday through Friday, to hear all witnesses and review the evidence.
The case is expected to continue into November.
The corruption case has been delayed for years since the 2011 mistrial and the underlying events took place more than a decade ago.
A series of appeals related to the case made their way through the V.I. Supreme Court. The high court ruled on aspects of the trial in 2009, 2013 and 2016. A separate but related ruling, linked to criminal charges against Miller's wife, Ronica, stalled the retrial further.
When the final appeal was adjudicated in June 2016, Chief Justice Rhys Hodge and Associate Justices Maria Cabret and Ive Swan declared the hospital corruption case ready for a second round. Disruptions brought on by the 2017 hurricane season stalled the proceedings again.