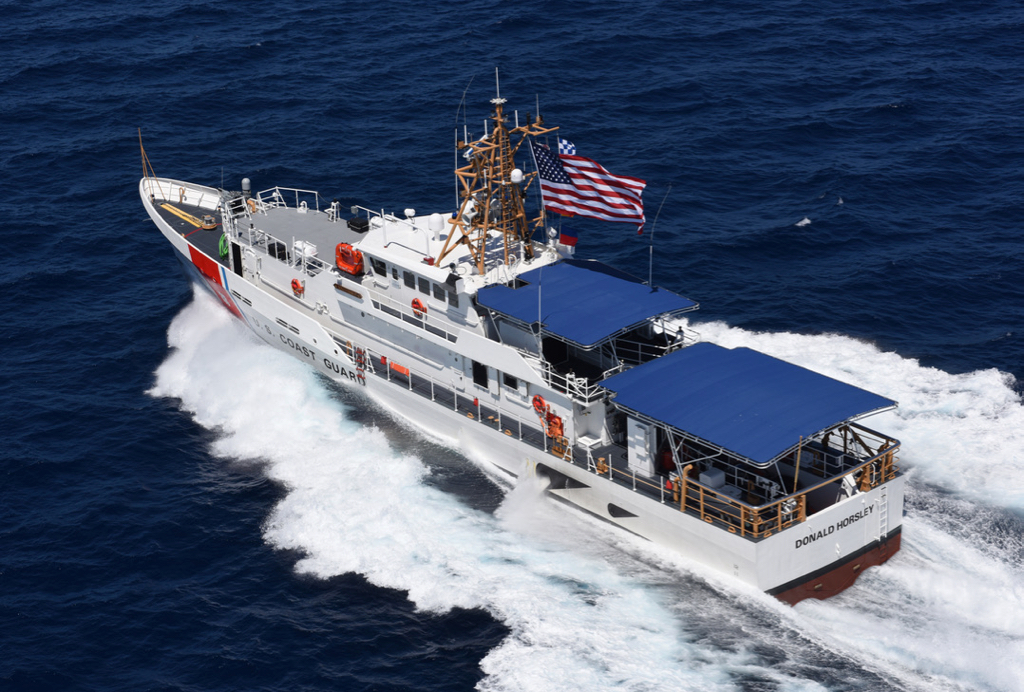 Agents from the U.S. Drug Enforcement Administration arrested 11 men claiming to be Venezuelan nationals and seized 55 kilograms of cocaine after the suspects were intercepted by a U.S. Coast Guard cutter, U.S. Attorney Gretchen C.F. Shappert announced Monday.
According to Shappert, the 11 arrested men are Vincent Mata Anyelo, Alfer Rodriguez Boadas, Alexis Fuentes, Francisco Rodriguez Infante, Johan Garcia Suarez, Carlos Rodriguez Garcia, Henry Gonzalez Noriega, Algler Rodriguez Boadas, Johnny Rodriguez, Daniel Jesus Salazar Gonzalez and Johan Jose Pacheco Lezama.
The men, appeared before Magistrate Judge George W. Cannon for an initial appearance in federal District Court on St. Croix after arrests by DEA special agents on the charges of possession of a controlled substance on board a vessel subject to the jurisdiction of the United States, conspiracy to possess a controlled substance on board a vessel subject to the jurisdiction of the United States and destruction and attempt or conspire to destroy property subject to forfeiture.
According to court documents, on the evening of Sept. 25, the U.S. Coast Guard Cutter Donald Horsley intercepted a suspicious 55-foot vessel named La Gran Tormenta displaying Venezuelan nationality approximately 38 nautical miles south of St. Croix. La Gran Tormenta did not reply to Horsley's efforts to engage in questioning of the crew, and upon detection changed course and began jettisoning packages. The Coast Guard Cutter was subsequently able to retrieve two bales from the water. The two jettisoned bales contained packages with brick shaped objects, with an estimated weight of 55 kilograms in total. Presumptive tests on the packages yielded positive results for the presence of cocaine.
After requesting and receiving the permission from the flag state to stop the vessel, United States Coast Guard personnel attempted a right of visit boarding, which was ineffective because crew on La Gran Tormenta disregarded the Coast Guard personnel's instructions. Eventually Coast Guard personnel obtained control of La Gran Tormenta through use of an "entanglement tactic," which stopped the vessel's engine.
The Coast Guard's counter-drug team boarded La Gran Tormenta and encountered the 11 suspects.
The men face up to life imprisonment for the offense and a fine of as much as $10 million. Detention and preliminary hearings in this case have been scheduled for 9 a.m. Thursday in federal court on St. Croix.
The case was investigated by the U.S. Coast Guard, Customs and Border Protection, and the U.S. Drug Enforcement Administration. It is being prosecuted by Assistant U.S. Attorney Melissa P. Ortiz.