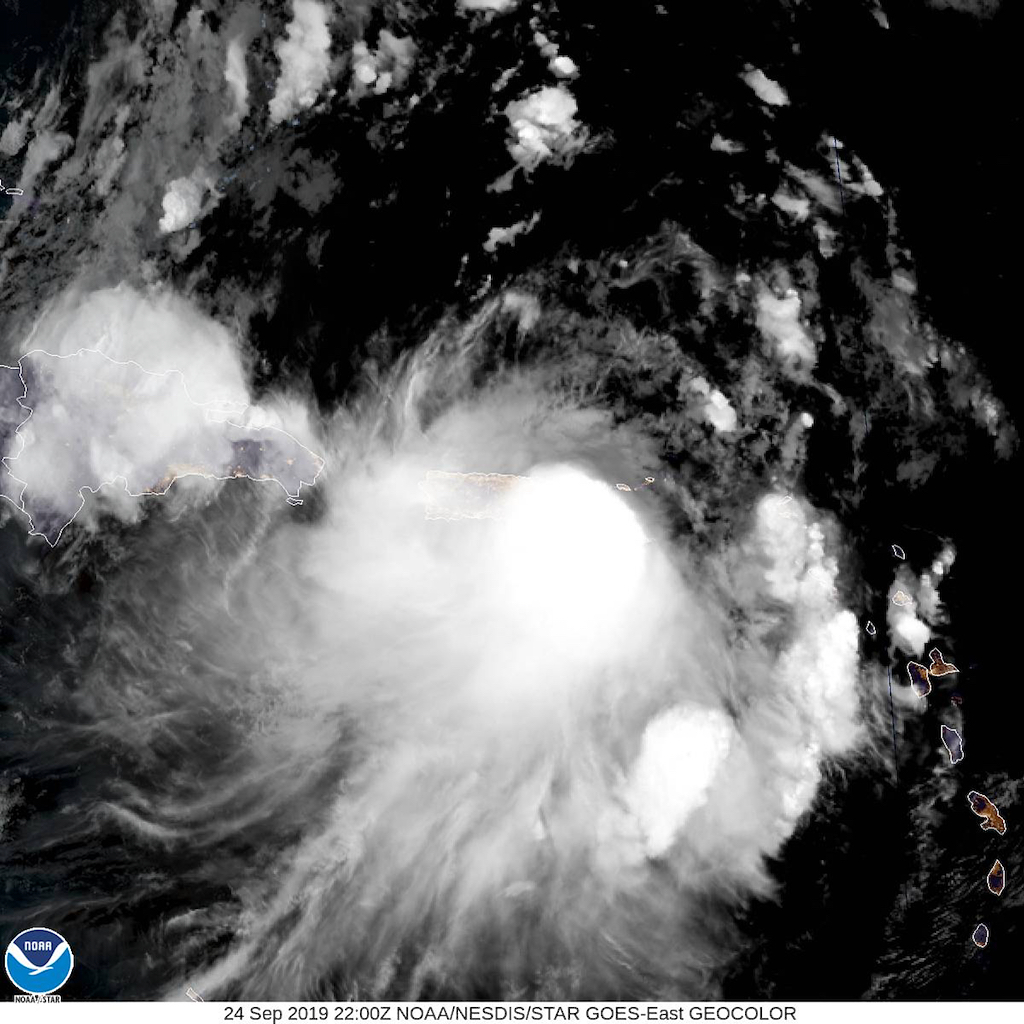 A flash flood watch is in effect in the U.S. Virgin Islands through Wednesday night as Tropical Storm Karen moves slowly away from the islands.
The 5 p.m. Tuesday National Hurricane Center advisory estimated Tropical Storm Karen to be 70 miles west-northwest of St. Croix. The storm is moving to the north at eight miles per hour. Top winds are at 45 miles per hour. Tropical storm force winds extend outward up to 80 miles mainly to the southeast of the center.
The Virgin Islands remain under a tropical storm warning, and wind gusts of tropical-storm force were reported in the territory Tuesday afternoon.
According to the NHC, tropical-storm force winds will continue to affect the territory through midnight. Peak wind gusts of 39 to 40 miles per hour will be felt across the territory from 6 p.m. to 9 p.m.
Tropical Storm Karen is expected to produce rainfall accumulation totals between two and four inches, with the possibility of isolated rainfall amounts to eight inches.