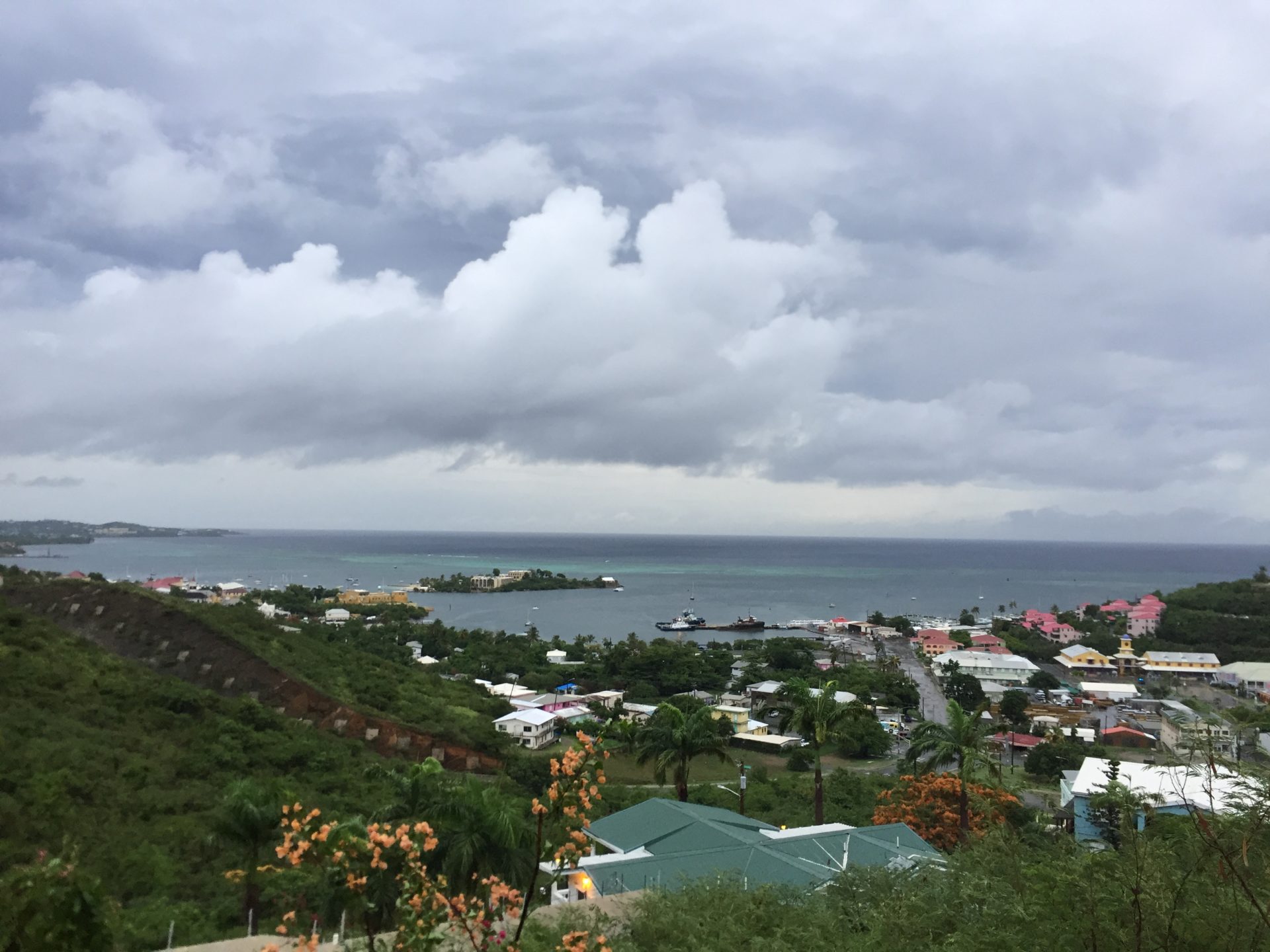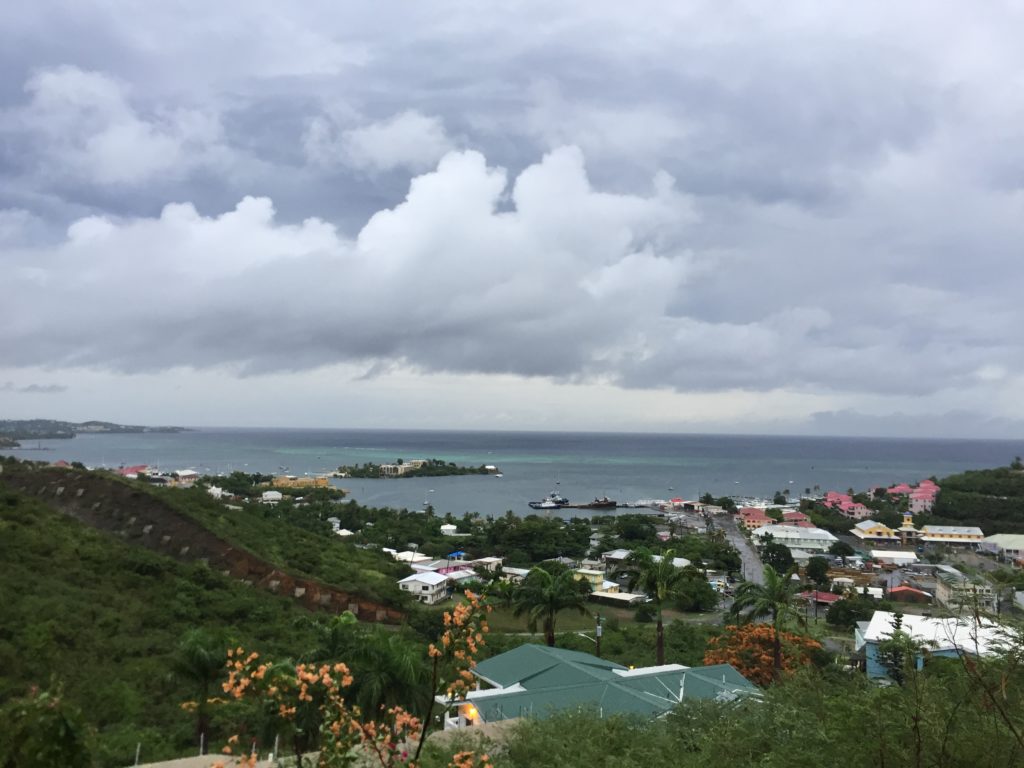 While St. Thomas and St. John bore the brunt Wednesday of the expanding of Tropical Storm Dorian into a hurricane, St. Croix sustained a light dust-up and was reminded how quickly nature can change.
So far, only minor damage – broken plants and trees stripped of leaves – has been reported. St. Croix residents and businesses on the west end, the north shore, the east end and the south shore collectively scratched their heads in wonderment and sighed a breath of relief.
As the storm approached, it was first predicted to pass south of St. Croix by as much as 100 miles. When it veered north, many residents didn't know it was happening until a Category 1 hurricane blanketed the islands, with the fierce north quadrant slamming St. Thomas and St. John.
While Dorian's route bobbled, the end result surprised even the most fervent storm watchers.
Business owner John Beagles said while he was monitoring the storm over the last few days, the eye seemed to disappear, and then Wednesday, it reformed north of Buck Island, which changed the direction and strength of the storm.
"I strongly believe that the NOAA GPS was readjusted by hackers, hackers from Russia," Beagles joked.
For Crucians, the first storm of the season brought back feelings of post-traumatic stress disorder and then the need to move on, hunker down and prepare for the worst.
The Odom family lost their entire roof in Hurricane Maria and lived many months under a blue tarp. Kelly Odom was off-island watching Dorian approach the islands and returned on an American Airlines flight around 2 p.m. Wednesday. She said the pilot and airport staff were great, and the landing was very smooth.
Before they landed, passengers were told to send a copy of the boarding pass to whoever was doing the pick-up and to show it to any police that stopped them on the way home. Government House was said to have given approval to ignore the curfew in that instance.
"I'm glad I missed it," Odom said. "But the stress of being in the states may have been worse. I just wanted to get home to my family."
Assisting with that landing was a team from Bohlke International Airways. Sam Black, the company's vice president, said Bohlke workers filled in for the ground personnel and refueled the aircraft for its return trip.
"Thankfully, we were damage free here," he said.
St. Croix native Niko Cherubin and his family recently moved back to St. Croix. He said the storm was an "eye opener." There was a lot of rain but no damage to his family's north shore residence.
"Hopefully everyone was prepared, and, now seeing as things can change at the drop of a hat, we listen to all the warnings and make the right moves to be fully ready for anything," he said.
Barry and Rosalie Allaire did not fare as well in their hilltop home on the east end of the island. The long-time residents estimated wind gusts between 70-80 mph that were strongest between 11 a.m. and noon.
"Our house was fine but vegetation got pulled out, our mango tree is down and banana trees with bananas," Rosalie Allaire said.
As of noon Thursday, the Allaires were still without power. The Water and Power Authority tried but couldn't repair the downed line last night and tried again unsuccessfully Thursday morning.
Dorian attacked plants, trees and shrubs but did not send sustained deluges of rain to St. Croix. Christina Gasperi of Art Farm on the south shore said some of their coconut and fruit trees were knocked over, damaging roots. Whether they will recover and bear fruit next year is in question. The farm's biggest challenge, aside from moving plants around, is taking down roofing materials and putting material back up again. Gasperi estimates it will take about a day and a half out of their workweek.
While damage is still being assessed to public schools on St. Thomas and St. John Thursday, Cynthia Graham, director of public relations and communication for the Department of Education, said there doesn't appear to be any major damage to St. Croix schools.  Fortunately, school doesn't start until next week.