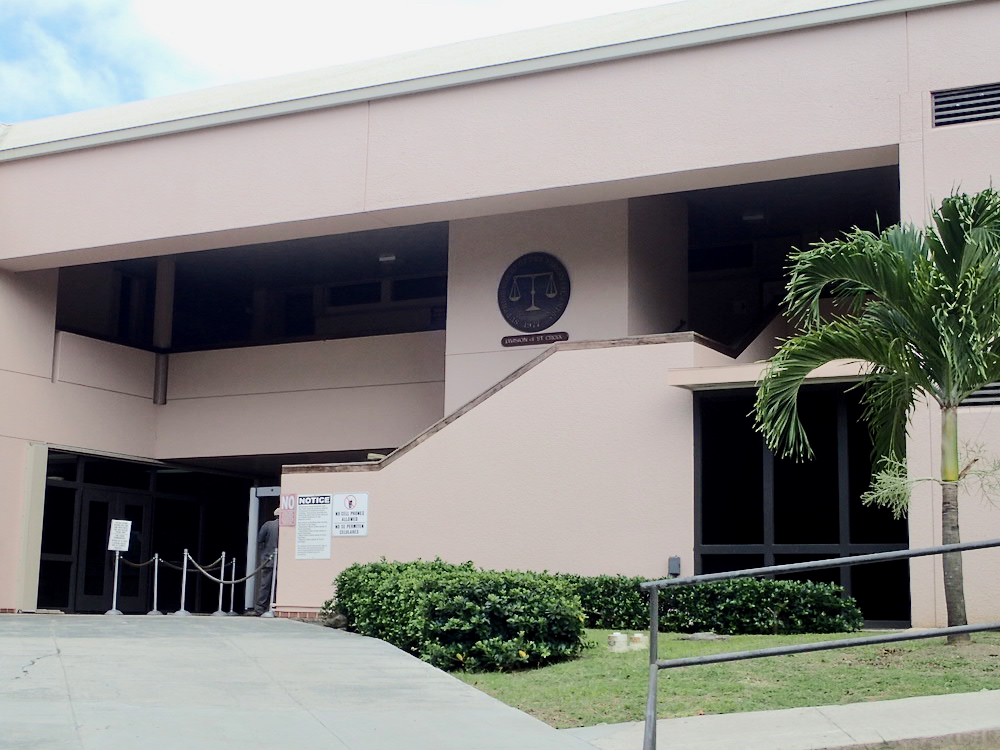 This is the second part of a two part editorial. The first part can be read here.
Part 2 – Solutions
The long lag between arrests and trials in many violent crime cases in the U.S. Virgin Islands sometimes denies justice – both for victims and for the accused. People convicted of no crime rot behind bars for years on end. And people guilty of murder are detained for years, putting their cases at risk, costing large amounts of money and sometimes leading to new killings.
What can be done? These are not great budgetary times. Money is tight. But spending in the right places could reap quick fiscal rewards and make the courts more effective and more just.
The U.S. Constitution mandates a speedy trial, and federal law, combined with court precedent, give us a complex and technical set of tests and rules. But you don't need to know all of that to understand that trial delays are a problem.
What is the solution? Local law could just make it easier for a case to be thrown out. But that would put killers back on the street. No one wants that.
Pushing as many cases as possible onto the federal courts is one simple and obvious step. The federal courts have a deeper well of resources from which to draw. They are not as strapped for cash as the V.I. government. Right after taking office, Gov. Albert Bryan said V.I. police will pursue federal charges whenever possible.
Govs. Kenneth Mapp and John deJongh Jr. also pursued that strategy to some extent.
Save Money by Spending Money
Spending money on speedy trials can also save money, Seth Osnowitz argued in a 2016 article in Case Western Law Review. His points fit the USVI situation well.
"Spending public money to benefit criminal defendants awaiting trial would not be popular," Osnowitz wrote.
"However, a more efficient system could foster many societal benefits. For instance, a more efficient criminal justice system would mitigate the costs of detaining defendants awaiting trial. Defendants moving swiftly through the criminal justice system would allow jails to free up space and potentially save local communities large amounts of money," he said.
Ultimately, Osnowitz concluded the budget is less important than constitutional rights. That is a noble perspective, but it will be hard to persuade the Legislature or the public to cut school funding or hospital funding to pay for prosecutors.
The USVI could save millions of dollars by speeding up trials, which could pay for the resources needed to make it happen.
The numbers change constantly, but as of July of 2018, the Bureau of Corrections was holding 144 people in pretrial detention in addition to 68 regular prisoners. In December of 2016, there were 257 Virgin Islanders in stateside prisons. While the numbers change constantly, those likely remain in the ballpark of current figures.
The territory decided several years ago to move as many inmates as feasible stateside, both to save money directly and to help meet court orders to improve V.I. prison conditions. But it would be wrong and also impractical to move people who have not been tried and convicted off-island to stateside facilities. So detainees stay here.
In 2018, BOC Director Rick Mulgrav said it costs the territory $240 per day to house a detainee or inmate in the territory versus $85 per day to house an inmate stateside. That means it costs $155 more, every day, to house a detainee awaiting trial than a convicted inmate stateside. It costs about $8.1 million more per year to house 144 detainees awaiting trial than to house the same people as regular inmates in stateside facilities.
It often takes longer, and it often takes less time. But let's assume for the sake of a rough estimate that the average wait for trial is three years, and every detainee is ultimately convicted and sent stateside. Hiring enough prosecutors and judges to reduce the average time from charges to trial by one year would save more than $2.7 million per year.
The total budget for the Department of Justice is about $15 million, with about $6 million allocated for all criminal and civil litigation. The total budget for the Office of the Public Defender is less than $5 million. The Superior Court budget is larger, at $28 million. It's reasonable to think a $2.7 million increase, spent on prosecutors, public defenders and judges, could make a very big difference.
This is doable. It will make the territory safer. It will bring relief to the innocent who are accused of crimes. It will improve justice in the territory. It is time to act.