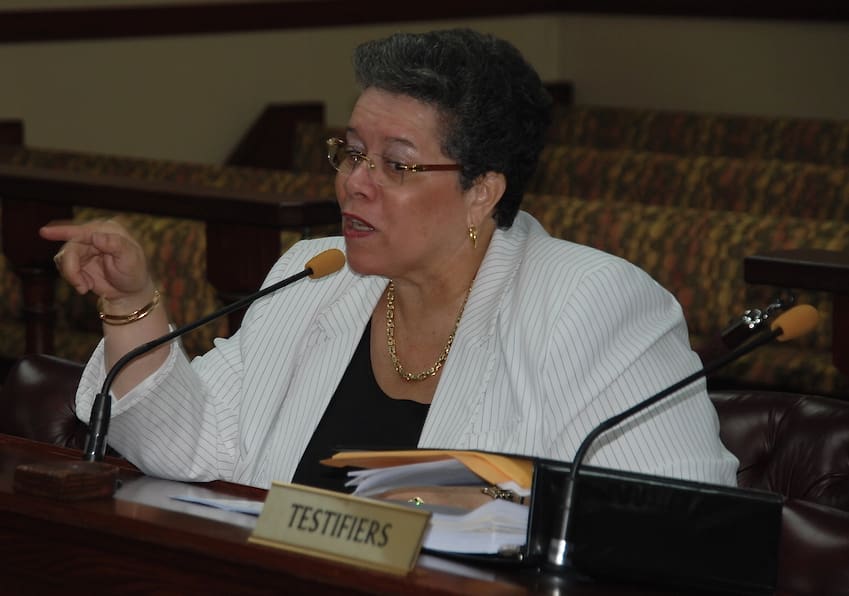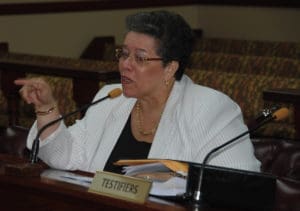 A grand jury indicted Violet Anne Golden, former head of the Casino Control Commission, on charges of embezzlement, conspiracy, wire fraud and obtaining money under false pretenses.
Allegations were laid out in a 35-page indictment unsealed Wednesday by U.S. Attorney for the Virgin Islands Gretchen Shappert. Charges brought against Golden and Casino Commission contractor Stephanie Barnes accuse the pair of using commission funds for personal use.
Investigators said the pair used the money to support a high-rolling personal lifestyle.
Both women were arrested by federal authorities and made an initial appearance before a magistrate in St. Croix District Court on Wednesday.
Golden and Barnes are also charged with concocting a scheme to obtain money from the agency by appointing Barnes as a problem gambling educator. Investigators said Golden's co-defendant had no training or qualifications to fill the position.
Further allegations charge Golden with misdirecting Casino Control Commission money to pay for over the top personal credit card expenses. Many of the funds were obtained through electronic fund transfers.
"According to the indictment, Golden, as chairperson of the Virgin Islands Casino Control Commission, and Barnes, a contractor, used commission funds for a variety of personal expenditures, including but not limited to trips to Walt Disney World, tickets to a Broadway production of Hamilton, and making a down payment for the purchase of a vehicle. The indictment also alleges that Golden, who had an annual salary of $105,000, failed to file timely tax returns for the 2014-2017 tax years," Shappert said in a statement issued Wednesday.
The grand jury indictment includes four federal offenses, according to the United States Code and five local ones, according to the Virgin Islands Code.
Federal charges include theft from programs receiving federal government funds; conspiracy to commit theft from programs receiving government funds; wire fraud and money laundering.
Local charges contained in the indictment include forgery, conversion of government property, receipt of government property, fraudulent claims upon the government and failure to file tax returns.
The overwhelming tally of charges name Golden or Golden and Barnes acting in concert. Barnes was named in separate charges of making false claims against the government, receipt of government property.
Golden has served as commission director since 2009. She is also a former lawmaker who represented the St. Croix district in the 23rd Legislature.
The former director was also the subject of a highly critical report from the Office of the Inspector General in 2013. The report detailed massive abuse of casino commission funds.
The V.I. Justice Department sought a subpoena of Golden in September. The director dismissed the report's findings as being politically motivated, but locked herself in her office when an official from the Justice Department showed up in May with a summons and complaint.