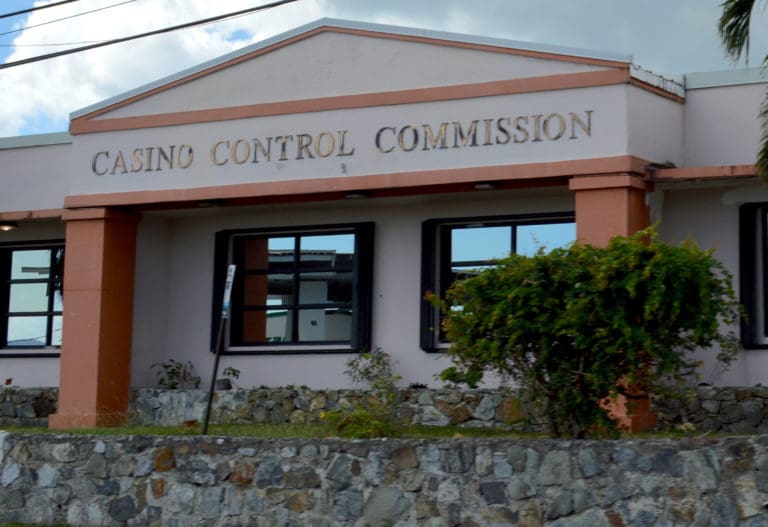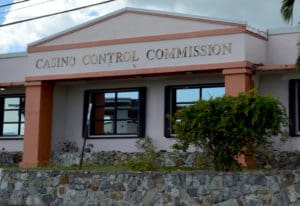 The Department of Justice served Violet Anne Golden with a summons and complaint from September of 2018, Acting Attorney General Denise George announced in a statement Friday afternoon.
According to the Justice Department, the complaint, served at 11:30 a.m. Friday, seeks the removal of Golden from office as the chairperson and as a member of the Casino Control Commission for misconduct, neglect of duty and unfitness for office.
She was served by V.I. Department of Justice Director of Investigations, Leonardo Carrion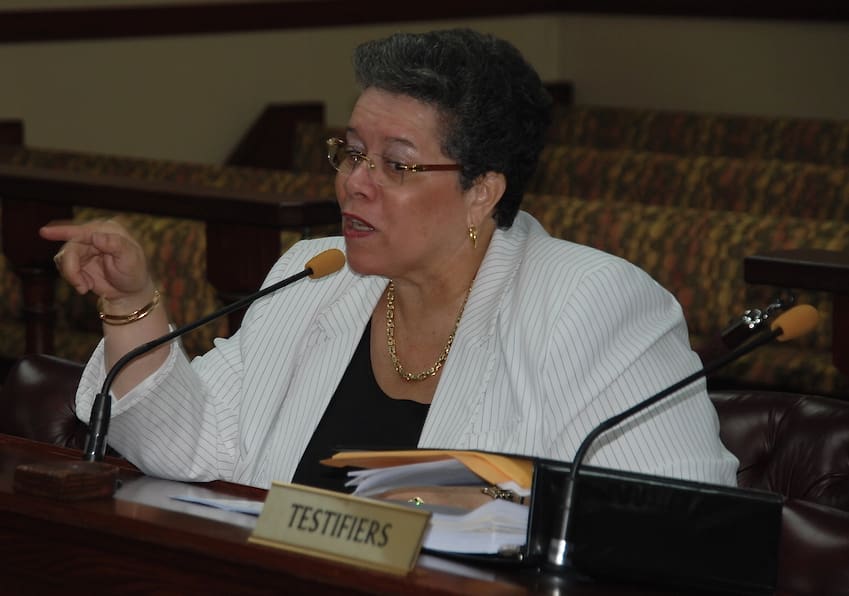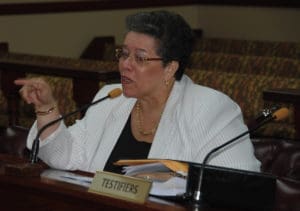 and Special Agent Dale Jeffers. Casino Commissioner Usie Richards opened the door of Golden's office, in which she had locked herself for several hours in what the Justice Department described as an apparent attempt to evade service of process. Now that she has been served, the V.I. Department of Justice will proceed to notify the court that she has been served through filing a return of service and summons with the Superior Court of the Virgin Islands.
It is unclear what the move changes, as V.I. law stipulates no Casino Control Commission member can serve more than 10 years. Golden was first appointed to the commission in April of 2009, so under the terms of the law, her term ended at the end of last month. By the same token, it is unclear what Golden was doing in the office, as her term had mandatorily expired.
Former Attorney General Claude Walker issued the summons in September after a harshly critical V.I. Inspector General's report catalogued what it typified as gross mismanagement of commission funds.
Golden responded last September that the charges are political; that she did not misuse funds and inherited a messy system that could use reform.
The report says from 2013 to 2016 the Casino Control Commission kept and used pre-signed blank checks, bought first class plane tickets and other dubious travel expenses and spent millions without proper formal financial controls.
Golden said in September that auditors did not let her respond and vehemently insisted the money is properly accounted for and not misspent.
"I inherited a bad agency and I started my own audit. … It wasn't pretty. Did I get time to implement the results of my own audit? No," Golden said at the time.
The territory legalized casino gambling for St. Croix only and created the Casino Control Commission in 1995 in an effort to spur hotel development on the less-visited U.S.  Virgin Island. Since then, one resort, Divi Carina Bay, opened with a casino and the Legislature changed the law to allow an existing hotel to operate a casino. The pre-existing Caravelle Hotel in Christiansted now has a slot machine parlor.
On St. Thomas, slot machines, called "video lottery terminals" are in many bars.
Casino gambling produces relatively little revenue and is an insignificant portion of the government's revenues.