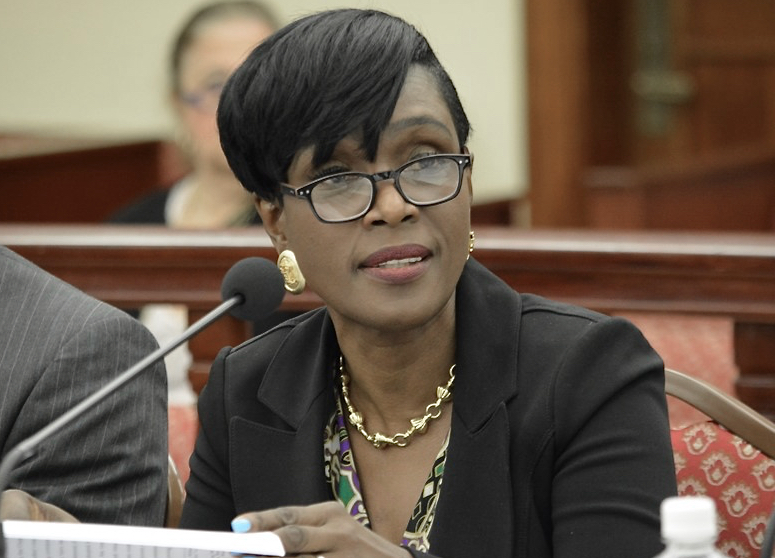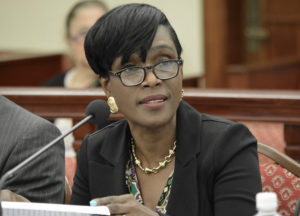 A proposed increase in fines and imprisonment for loitering in the Virgin Islands could be excessive or infringe on the constitutional rights of residents, senators were told during Wednesday's meeting of the Homeland Security, Justice and Public Safety Committee.
The committee voted to move the bill to the Rules and Judiciary Committee with recommended amendments suggested by Attorney General Denise George-Counts.
If the measure, Bill 33-0011, is approved by the full Senate, it would make loitering a misdemeanor that would be subject to arrest. The loiterer would be subject to a fine as much as $5,000 or a year's incarceration or both.
George-Counts said a lawful arrest can only be made for criminal offenses in which probable cause exists and recommended the committee make changes to the wording of the bill to ensure people's constitutional rights were preserved.
"Loitering laws are often struck down on this basis because they encroach on an individual's freedom of association, freedom to assemble, and even freedom of thought."
Unamended, the bill lists various factors officers could use to determine if a person is loitering, including the refusal to disclose their identity to an officer, which George-Counts said was not valid under federal law and would not stand if challenged.
"It is OK to hang around and relax in a public place, but if it is connected to an unlawful activity then it becomes unlawful," and is considered loitering, George-Counts said.
"Because today's proposed measure seeks to tie loitering to another underlying crime, which may include solicitation, attempt or conspiracy, it would likely survive judicial challenge. However, the statute should provide guidelines to officers should one of the inchoate crimes be suspected," George-Counts said.
Police would need "minimum guidelines in ascertaining whether a crime has or is about to occur," she concluded.
Sen. Kenneth Gittens said his concerns after reading the bill were in line with the attorney general's and said, "While we are setting laws … we don't want to violate anyone's civil rights either. We have a part to play that, while we are conducting business of the people, we also do the right thing."
In written testimony, Virgin Islands Bar Association President Chivonne Thomas called the harsher penalties excessive, but stopped short of opposing the bill.
"I do, however, request that the proposed legislation either shorten or eliminate the proposed term of imprisonment found in the proposed legislation to ensure that the Virgin Islands is not over-criminalizing the penalty for loitering," Thomas wrote.
The bill defines loitering as a person who lingers in a public area and has intent to commit a criminal act. The criminal activity outlined within the bill were acts of gambling, using or possessing controlled substances, soliciting another to engage in prostitution, obstructing entries to establishments, and unlawfully purchasing, distributing or consuming alcohol.
"The wording of the loitering legislation before you is similar to the loitering laws found in several jurisdictions. The overriding difference however, is the excessive fine and penalty for loitering," Thomas' testimony reads.
Thomas listed the loitering laws of 25 random states and their penalties and noted, "the only jurisdictions with penalties equal to, or exceeding the penalty proposed by this legislation is the state of Georgia." Georgia, however, has a lesser monetary fine of up to $1,000 and the equivalent amount of incarceration time to the proposed Virgin Islands loitering bill.