More than half of septic systems in Puerto Rico and the Virgin Islands have substantial problems and are significant sources of nonpoint pollutants, according to Carlos Velazquez a wastewater technician for RCAP Solutions in Puerto Rico and the Virgin Islands.
Nonpoint pollutants occur from runoff that picks up and carries away contaminants, depositing them into surrounding oceans, sometimes miles away from the original point. It is a problem Velazquez said became even more apparent during hurricanes Irma and Maria where "for weeks, we could read and hear news of contaminants and advisories of beaches water quality."
"There was an increase of conditions reflecting biological contamination in the Virgin Islands and Puerto Rico after the hurricanes," Velazquez told the audience at a workshop on the impact of septic system on the islands, presented by RCAP Solutions and organized by the Department of Planning and Natural Resources.
Biological contamination is when organic waste or material produced by humans or other living creatures contaminate food, water or the environment with microorganism that are more commonly referred to as bacteria, viruses, parasites or fungi.
According to Velazquez rural areas such as Puerto Rico and the Virgin Islands are predisposed to this form of contamination because of limited infrastructure, use of septic tanks or direct waste discharges, and agricultural activities that include livestock.
"It is important to understand that the population is at risk when there is no treatment or when there is faulty installation," Velazquez said.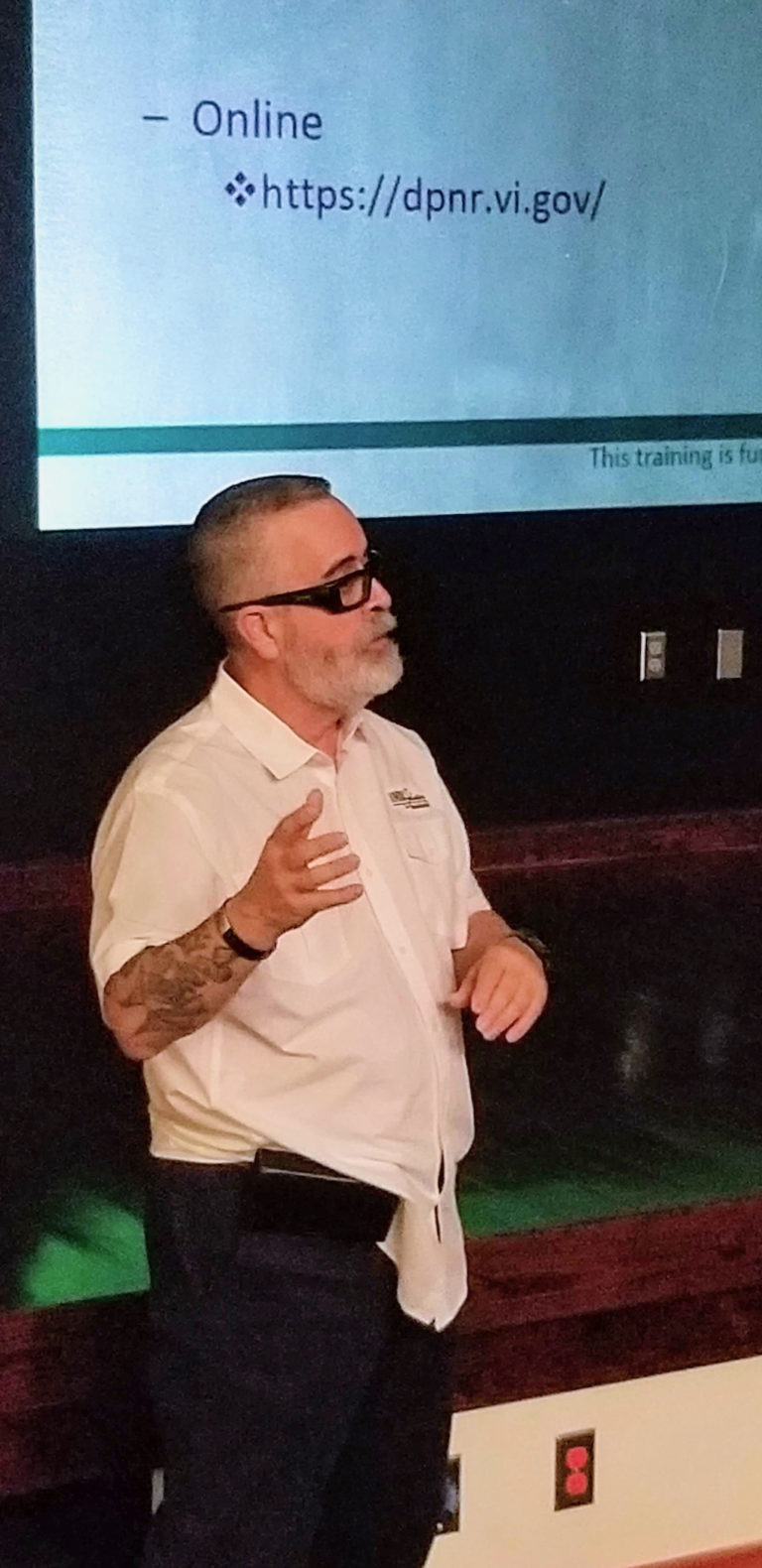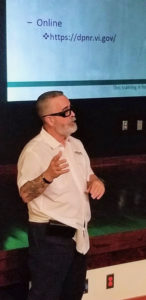 Various slides presented by Velazquez pinpointed typical causes for problems that include design deficiencies, faulty construction and installation, and improper usage. These problems cause sanitary wastewater backflow, wastewater spills, and water quality and environment degradation. Velazquez added that these problems increase drinking water costs, cause water quality problems, directly impact the environment and public health, and ultimately affect water quality in coastal zones which can impact tourism.
While there are four septic system types, two types are considered very harmful. Velazquez said a single bottomless tank, which is commonly referred to as a "cesspool," has been commonly used in Puerto Rico and the Virgin Islands. These tanks have three key problems that Velazquez outlined: the tanks don't provide required treatment of the waste, solids accumulate at the bottom, and there is no discharge output.
Velazquez said the reality of single septic tanks "is that they are just not that efficient."
Instead Velazquez said two-tank systems and leaching fields should be used. Two-tank systems allow for solids to settle in the first tank, then liquid is passed through to the second chamber where leaching of the wastewater can occur through the bottom and sides of the second tank, allowing percolation to occur which is useful to soil.
Planning's program manager, Benjamin Keularts, said standard septic tanks, known as tier one septic tanks, are not issued permits by the department's Division of Environmental Protection. Instead, the division requires a submission of plans to ensure proper design and sizing, sampling and reporting to ensure quality treatment, the use of a secondary power source, and adequate sludge disposal. A septic system that has a traditional drain field, discharges below the ground and serves fewer than 20 people will not require a permit, clarified Keularts.
Since septic problems are already abundant in Puerto Rico and the U.S. Virgin Islands, Velazquez said the public should remember that "it is a toilet, not a trash can." He listed of few of several materials, such as rags, chemicals, expired medicines, sanitary napkins and cigarette butts, that should not be passed through the septic systems. He explained how some of these hazardous materials and chemicals can leach into the soil through the treatment process.
"If we learn a little bit about them (septic tanks) I am sure we are going to add to solving the problem," Velazquez said. He added that "you don't need to know how to build a car to drive one," and someone does not need to know how to build a septic system in order to understand how to take care of one.