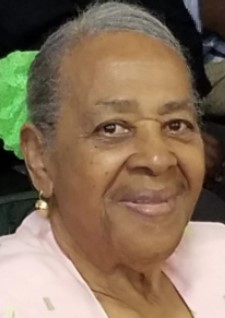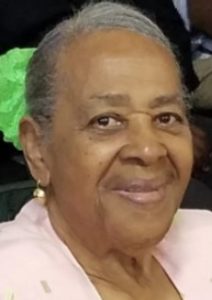 M. Marjorie Petersen Taylor George, also affectionately called "Nenny," died June 2.
She is survived by her daughter, Barbara George-Mark; adopted children: Francine Richardson, Jaslyn Lee, Shammon Rogers and Jabari Donovan; adopted grandchildren: Yvette Matthias, Monique Richardson-Blake, Ivan Hobson Jr., Onique, Otesha, Omari Petersen, Jo'Coi, Jo'Sai and Jo'Nai Semiena, and Journey and Jelani Smith; sister, Gloria Trotman; sisters-in-law, Mercedes Mark-Swan and Erenie Jennings; and brother-in-law, Albert George.
She is also survived by son-in-law, Reuben Richardson; nieces: Diane George, Gerda Norfleet, Norma Smith, Linda Thomas, Vera Gumbs, Leona Stevens, Marjorie Swan-Walker, Jennifer Swan, Joan Swan, Maureen Swan-McGuire, Sonia Swan-Hendley, Lynette Swan-Hercules, Lionel Swan, Yvonne Hodge, Berecia Hodge, Jacqualine Lee-Frett, Joycelyn Lee-Bobb, Laura Trotman and Lana Trotman-Ritter.
Other survivors include nephews: Cleve Dawson, Eugene (Charles) Taylor, Gilbert Hendricks, Aubreylee Hendricks, Valentino Hendricks, Lionel Swan, Warren Taylor, Louis Taylor, James Lee and Ramong Kuntz; nephew-in-law, Raymond George; godchildren: Lottie Mae Van Holten, Glen Petersen, Wayne Rhymer, Jacqueline Hughyue-Smith, Gordon Gregory, Horace Turnbull Jr., Hubert and Hazel Turnbull; special friend, Una Turnbull; and friends: Grace Gregory, Hazel Ferguson and Robert Buckmire.
The first viewing will be held from 5-7 p.m., Friday, June 14, at Turnbull's Funeral Home. The second viewing will be held at 9 a.m. followed by a funeral service at 10 a.m., Saturday, June 15, at Living Word Family Ministries. Interment will be at Western Cemetery No. 2.