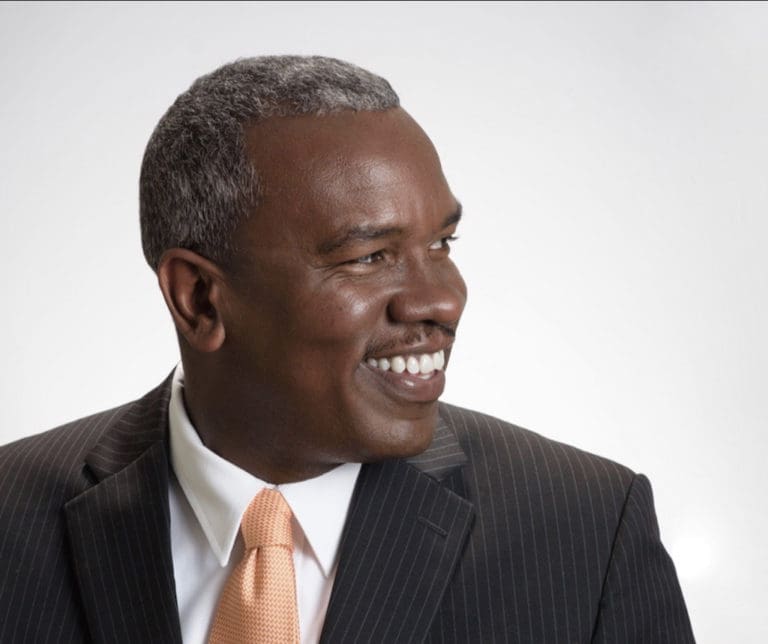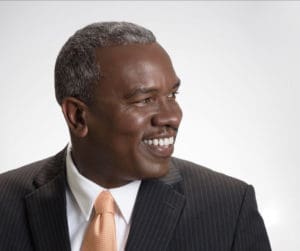 Federal aid is pouring into the territory in billions, but the challenge is tapping into all of it before time runs out and the feds snatch the money back, Gov. Albert Bryan said Friday.
Time is almost up on about $260 million awarded to the Virgin Islands through the Affordable Care Act. The deadline is in August and unless the territory persuades Congress to extend the deadline, "that money will go, for the most part, unused," Bryan said Friday during a news conference at Government House on St. Croix.
The governor also discussed GERS, openings at WICO and VIPA, and other budgetary issues.
In the aftermath of hurricanes Irma and Maria in 2017, the territory received 100 percent federal reimbursement in Medicaid funds, so there was little need to tap into the ACA money, Bryan said.
But the 100 percent Medicaid reimbursement was only for a two-year period, which also comes to an end this summer. After that, the federal reimbursable rate will revert to 55 percent and the territory will have to match 45 percent of the Medicaid funds.
Bryan said his team has been working with Delegate to Congress Stacey Plaskett to get Congress to extend both the millions in ACA funds and the 100 percent Medicaid reimbursement funds for hurricane recovery.
Representatives from the V.I. will make their case before Congress Thursday. If they are unsuccessful, it will cost the territory an estimated $26 million next year, Bryan said.
A long-term goal, according to Bryan, is to get Congress to pass laws that would treat the territory as a state.
The 50 states and D.C. receive federal Medicaid funding with a federal match rate that is based on state per capita income, but funding for U.S. territories is fixed. The federal government would have to pay more if the territories were to receive a rate based on per capita income the way the states do. According to Bryan, the Virgin Islands would only have to pay 17 percent instead of 45 percent if it were treated like a state.
Bryan's breakdown on the use of federal funds came during a sit-down with local media to discuss questions on his administration's recently submitted budget for Fiscal Year 2020. Adrienne Williams-Octalien, director of the Office of Disaster Recovery under the VI Public Finance Authority, was on hand to add supporting information.
According to Williams-Octalien, the government is in the first phase of drawing down funds from $1.8 billion awarded via the Community Development Block Grant for disaster relief. She said $1.9 billion in public assistance funding had also been awarded for projects that were already underway. Overall, the government expects to roll out $5 billion worth of public assistance projects but is working on finalizing the scope of these projects before submitting them to the Federal Emergency Management Agency, she said.
These projects will include public buildings, roads, hospitals, and critical care facilities. Essentially, the funds will cover "everything eligible for government operations" and a few non-profit entities, according to Williams-Octalien.
Meeting Industry Standards
One of the challenges in optimizing federal funds, Bryan added, is making sure that the projects that are covered by these funds will meet certain standards. FEMA isn't supposed to simply re-build what existed before disaster hit, according to the governor; it's required to ensure that the infrastructure is on par with current industry standards.
"That's great," he said. "But what that has forced us to do now is to go back and establish the industry standards for our roads, for our hospitals, for our schools."
According to Williams-Octalien, revised proposals for school projects have already been submitted. Proposals for the territory's hospitals are next in queue.
WAPA Concerns
When Virgin Islands Water and Power Authority Executive Director Lawrence Kupfer testified at a June 5 hearing that the government has played a role in WAPA's current debt of $202 million, some senators suggested the blame should be cast on mismanagement at WAPA. The territory's government-owned hospitals owe $22.9 million for water and power services, according to Kupfer.
Recently, the PSC decided to keep the Levelized Energy Adjustment Clause surcharge at its current rate despite WAPA's request to raise the fee in response to changes in fuel prices.
"Every day, every month we delay making a decision about these rates, like we've been doing since the hurricane, is making the bill that we're going to have to pay individually higher," Bryan said Friday.
The governor suggested that blaming WAPA for past mistakes was futile and that everyone would lose in the end should that type of conversation continue.
"What I really want us as a community and as a leadership to start to realize is WAPA, the legislature, the administration and the people – it's one bucket. There's no separation," he said.
$1 Million in EDA Funds for Marketing
During the news conference, the governor also addressed the $1 million budgeted for the Economic Development Authority. The former EDA chairman said the money is earmarked for marketing.
He said it's important that the Virgin Islands be recognized as more than a tourist destination. The territory is also a good place to do business, according to Bryan, as it is home to international banking entities, a Research and Technology Park, tax increment financing, and incentives for hotel development.
"But nobody knows about it so we're spending a lot of money trying to get the word out there," the governor said.
Raises
Jenifer O'Neal confirmed Friday that teachers under negotiated agreements would receive raises this fiscal year. They should notice the difference on their paychecks between now and September, she said.
Virgin Islands Police Department employees should have already seen rate increases on the last payroll, according to O'Neal. The Public Works and Fire departments are next, she said.