Marriott Ownership Resorts Inc., a subsidiary company of Marriott Vacation Club International, requested an extension of benefits and modifications be made to its application during a meeting with the Virgin Islands Economic Development Commission.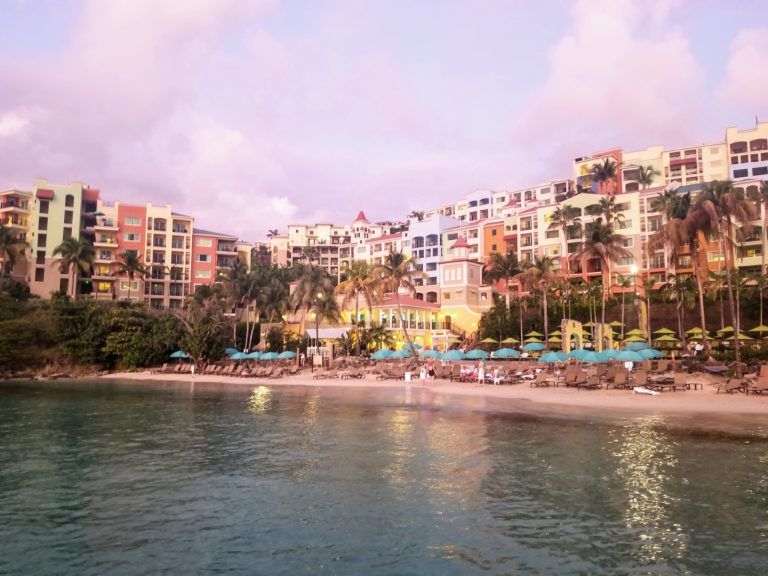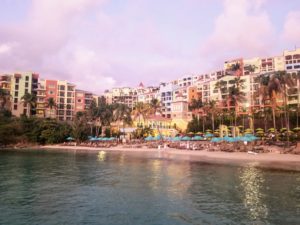 MORI is seeking to add 10 more years of 100 percent of benefits, which would expire Dec. 31, 2026. The benefits sought are tax incentives granted by the VIEDC to MORI. Some of these incentives include exemption of property taxes and reduced corporate income taxes.
In exchange for the incentives, companies must keep a minimum number of employees established by the VIEDC and make charitable contributions. Speaking on behalf of MORI, attorney Renee Andre said the entity wants to increase the agreed upon number of employees from the prior certificate, which called for 20 full-time employees, to 125.
While no decisions were made by the VIEDC during Tuesday's public meeting, each commissioner smiled and nodded at the notion of raising the minimum employment numbers for the Marriott Frenchman's Cove.
Marriott Frenchman's Cove operates primarily as a time share and is not to be confused with Marriott Frenchman's Reef, which is located on the same premises but operates as a hotel that has not been opened since the destruction caused by Hurricanes Irma and Maria.
"We revisited the number of employees and said, 'OK, what is the number of which we can be stable and stay within compliance of the certificate?' and 125 was that number," Andre said.
Marriott Frenchman's Cove employs far beyond the current minimum requirement of 20 full-time employees, with 119 employees of which 115 are full-time, and a total of 137 full-time employees when including the sales and marketing team.
According to General Manager Scott Derrickson, Marriott Frenchman's Cove has been operating at 96 to 100 percent occupancy since May and is back to its pre-storm occupancy rate.
Additionally, MORI is seeking to modify its charitable contributions, which would make the company accountable for $100,000 of donations. Andre said $30,000 would be put toward educational programs and initiatives while the remaining balance would go towards the property's programs that are in-kind donations.
VIEDC Board Secretary Haldane Davies acknowledged the charitable contributions with a smile, but asked if 125 full-time employees was still too low a number.
"Will there be any pain if that number is increased from 125? What is the threshold you can bear?"
As far as increasing employment further, Derrickson said, the company is relying on the opening of Marriott Frenchman's Reef.
"It's going to take us a couple years. We are looking at those projections and trying to get back to where we were, but it's going to take another two and a half years after it opens just to get everything set, " said Bryan Blythe, senior vice president of global tax for Marriott Vacation Club International.
Blythe added that the 125 full-time employee benchmark was a "thoughtful number" as Marriott Frenchman's Reef is still not open and will not contribute to the required amount of employees for years.