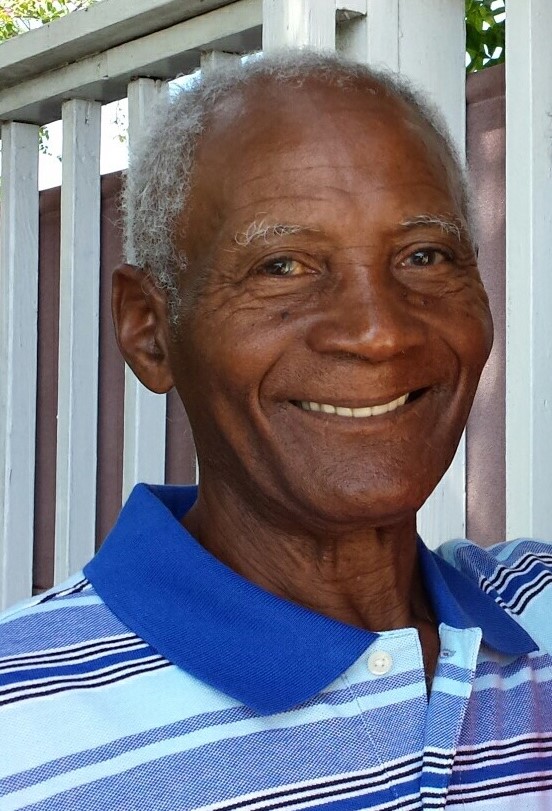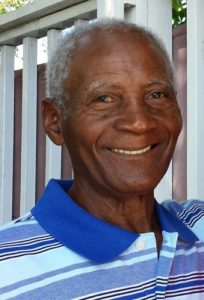 James "Babes" Nathaniel Stapleton Sr. was born on the island of Nevis on Aug. 28,1939. He resided on St. Thomas, Virgin Islands for 68 years until his death on May 30 at Broward Health Medical Center in Fort Lauderdale, Fla.
He is preceded in death by his parents: Emmanuel and Olga Stapleton; brothers: Meason Walters and Charles Vincent Stapleton; and sister, Marion Browne.
He is survived by his wife, Cynthia Browne Stapleton; daughters: Cheryl Farrell and Michelle Stapleton-Caines; sons: James Stapleton Jr. and Jerel Stapleton; son-in-law, Dion Caines; grandson, Dominic Caines; brother, Spencer Stapleton Sr.; sisters: Irina "Irene" Stapleton-Claxton, Rosita Stapleton-Ward, Lorraine Stapleton-Hull, Miriam "Allie" Stapleton-Maynard, Joan Stapleton-Pemberton and Judith Stapleton; sisters-in-law: Ilis Walters, Camilla Stapleton, Dora Stapleton and Violet Damideaux; brothers-in-law: Mundelain Ward, Ferdinand "Bosley" Maynard and Franklyn Browne; 44 nieces and nephews; 99 great nieces and nephews; and 38 great-great nieces and nephews.
He is also survived by special friends: Theodore and Carmen Walters, Steel Plus Supplies Employees, Anthony and Shefeta Browne, Olive "Pearl" Caines, Dr. Vincente and Eva Poblete – Phillipines, Alphonse and Mary Lambert, Roy and Patricia Gumbs, Bernard and Rose Liburd, Sylvester and Christobel Henry, Rev. Bonny Byron and family, members and staff of the Virgin Islands Board of Nurse Licensure, Victor and Winifred Garfield and family, Anna's Retreat neighborhood family, New Tutu neighborhood family, Dora Tira, Wilma Storrod, O'Neal Walters, Wesley Methodist Men's Fellowship and Methodist Health Outreach Ministry.
As well as other relatives and friends too numerous to mention, to include the Prentice, Marshall, Powell, Tatem, Johnson and the rest of the Stapleton families in the U.S. and British Virgin Islands, Nevis, St. Kitts, St. Maarten, the United States, Canada and England.
Tributes can to be sent to jamesnstapletontributes@gmail by 11:59 p.m., Friday, June 14.
Relatives and friends are respectfully invited to attend a first viewing from 5-7 p.m. on Thursday, June 20, at Celestial Chapel, Hurley Funeral Home. A second viewing will be held at 9:30 a.m. followed by a service at 10:30 a.m. on Friday, June 21, at Wesley Methodist Church. Interment will be at Eastern Cemetery.
Arrangements are under the care of Dan Hurley Home for Funerals and Cremation Center of St. Thomas, St. John and St. Croix.
For online directions and condolences, visit us at www.hurleydavisfuneralhome.com