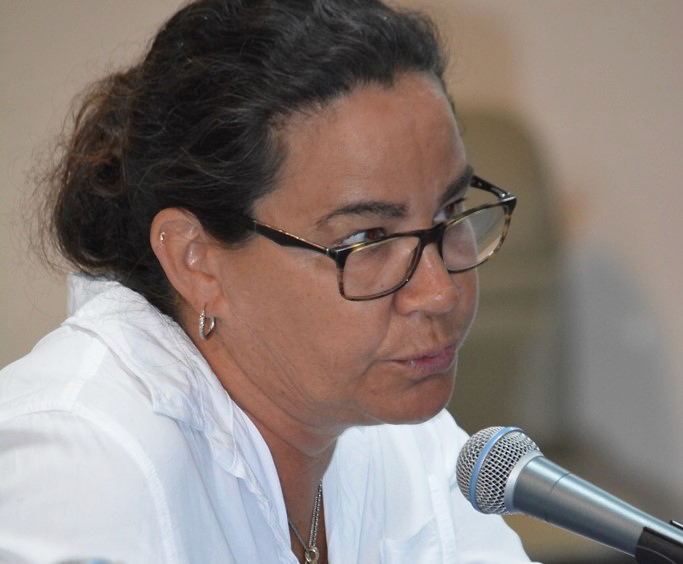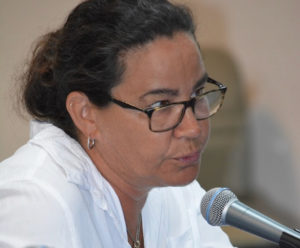 Sheldon Turnbull, a member of the V.I. Horse Racing Commission, told lawmakers Tuesday that the commission is dysfunctional. He and other members agreed renewed racing may be years away.
Members of the Legislature's Committee on Youth, Sports, Parks, and Recreation had even less complimentary terms to describe the commission after Tuesday's hearing to discover the status of horse racing in the territory.
When Commission Chairman Jay Watson said it would be more than two years, maybe three, before live horse racing came back to the territory, the senators pushed back. Watson insisted that elements of the franchise agreement between the government and VIGL Racing Operations had to be completed first. Those elements included having certified stewards to oversee racing operations, regulations concerning drug testing of horses, betting policies and infrastructure improvements.
Sen. Dwayne DeGraff said he visited the Clinton Phipps Racetrack on St. Thomas recently and had been assured that the track was ready for racing.
DeGraff was one of several senators who suggested an interim agreement be reached so horse racing could start before all the requirements of the franchise were completed.
If such an agreement could be reached, he asked, could not racing be held on St. Thomas this July 4th?
Even those on the commission who favored an interim agreement said that was probably impossible.
Senators appeared especially incensed when Watson was asked what he would advise a resident who was thinking about buying a horse for racing.
"Anyone who is making a prudent decision should not purchase a horse now, they should wait until we see which way this goes," Watson said.
This would mean that residents who presently own horses they want to race are, in the words of Dr. Laura Palminteri, treasurer of the commission, "in a difficult place."
She said if racing starts in three years it will be done with "a whole new population of horses."
"I am not surprised, but I am saddened," said Sen. Novelle Francis after listening to the testimony from Watson, Palminteri and Turnbull. He said he came to the meeting hoping he would learn something positive to take back to local horse racing enthusiasts. Instead, he said, "I hear nothing is happening."
Sen. Kenneth Gittens said he was "alarmed" and "disappointed" by the testimony.
Sen. Alicia Barnes took aim at Watson. She said he lacked respect for his fellow commission members as well as for members of the Senate.
She was specifically concerned about Watson's invitation for a delegation from the Association of Racing Commissioners International to come to the territory to assess what the Racing Commission should do. The Virgin Islands would be required to pay the delegation's travel costs.
Watson said the delegation would assist the territory in "ultimately becoming a sanctioned and recognized horse racing jurisdiction which will be recognized nationally and internationally."
Sheldon, a popular radio personality, was also critical of Watson.
"On multiple occasions Chairman Watson has stated that he does not care about the horse owners, which concerns me."
Watson denied making such statements. He told senators at the end of the meeting that he would soon be holding his own news conference to clarify comments made during the hearing.
This was not the first time senators had heard it might be a while before live horse racing returns to the territory.
Last month VIGL Racing Operations executives told lawmakers there was no clear time line on when live horse racing can resume in the territory.
During the March hearing, Jason Williams, general manager at VIGL Racing Operations, said, "The live racing agreement takes effect when the franchise agreement takes effect. We can't race unless the racing commission sanctions it. We cannot run unsanctioned races."
VIGL holds the franchise agreement for both the Clinton Phipps Racetrack on St. Thomas and the Randall "Doc" James Racetrack on St. Croix.
In 2016 VIGL entered into a 20-year lease franchise agreement with the government to promote and conduct racing activities in the territory. Among the excuses for the delay in implementing the agreement are the 2017 hurricanes and permit problems.
Watson said he believed VIGL was in violation of the agreement.