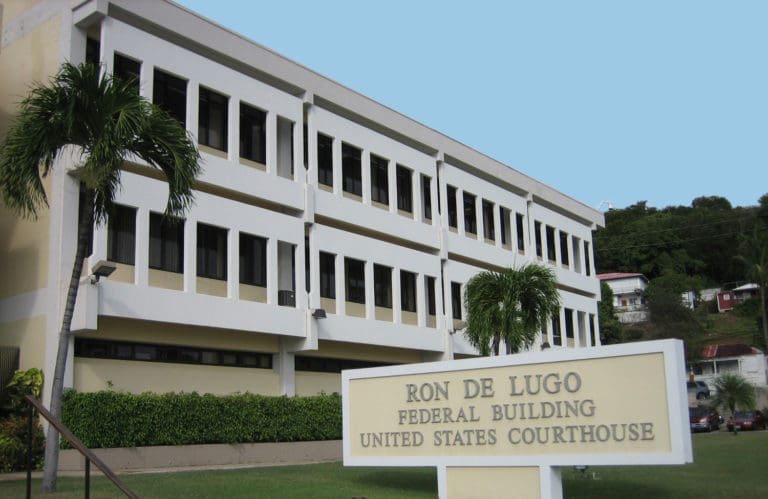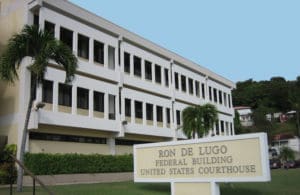 A St. Thomas jury on Thursday convicted K'Moi Corraspe of murder, assault and weapons charges in connection with a killing four years ago at Contant Knolls Housing Community.
Following a full day of testimony and almost four hours of deliberation, the 12 men and women returned a unanimous verdict Thursday afternoon finding Corraspe, 24, of Contant Towers guilty of all eight counts he faced – one count each of first-degree murder, first-degree assault, third-degree assault, first-degree reckless endangerment and unauthorized possession or use of a firearm within 1,000 feet of a housing community, and three counts of unauthorized possession or use of a firearm during the commission of a crime of violence – for the Dec. 10, 2015, shooting death of 23-year-old Kadeem John.
V.I. Superior Court Judge Michael Dunston has scheduled Corraspe's sentencing for May 29.
"Justice has been served," said Attorney General nominee Denise George. "I applaud Assistant Attorneys General Eugene James Connor III and Timothy Perry for their dedication and excellence in their performance of our service to our community."
At trial, the prosecution team of Connor and Perry relied on the testimony of 10 witnesses, including an eyewitness, to help prove its case.
The eyewitness, who lived at Contant Knolls Housing Community at the time of the killing, testified that sometime around 11 p.m. Dec. 10, 2015, she awoke from her sleep after hearing a group of boys outside making noise. When she looked through her window, she saw a group of young men, including John, playing dice and gambling. Then about five minutes later, she saw Corraspe walk up to the victim and the two begin wrestling. Corraspe then pulled out a gun and shot John, the witness said. The eyewitness ran outside to render assistance to John and as she was watching the scene, Corraspe ran away to a waiting vehicle and the vehicle sped away, the woman said.
During the police investigation, the eyewitness positively identified Corraspe from a photo array as the man who shot and killed John.
Detective Nigel James, who was assigned to the case, told the court that during his investigation, several witnesses identified Corraspe as John's killer. James petitioned for and obtained an arrest warrant charging Corraspe with the crime; however, Corraspe was not arrested because he could not be located, James said.
James testified further that police made contact with Homeland Security to see if Corraspe traveled any time after Dec. 10, 2015, and they were informed that he may have traveled on Dec. 17, 2015, on either American Airlines or Delta Airlines. James received a subpoena for both airlines and he learnt that Corraspe left St. Thomas on Dec. 15 on American Airlines for New York on a one-way ticket.
A search of the National Crime Information Center database showed that Corraspe had been arrested in New York in June 2016 on a fugitive from justice warrant.  Local law enforcement authorities then made contact with their counterparts in New York to have Corraspe extradited back to the Virgin Islands, James said.
After acquiring a governor's warrant, James and another officer traveled to New York and brought Corraspe back to the Virgin Islands to face his charges.
Forensic pathologist Dr. Francisco Landron, who also took the witness stand, told jurors that John died from a gunshot wound to the neck.
Corraspe faces a possibility of life imprisonment for his first-degree murder conviction.