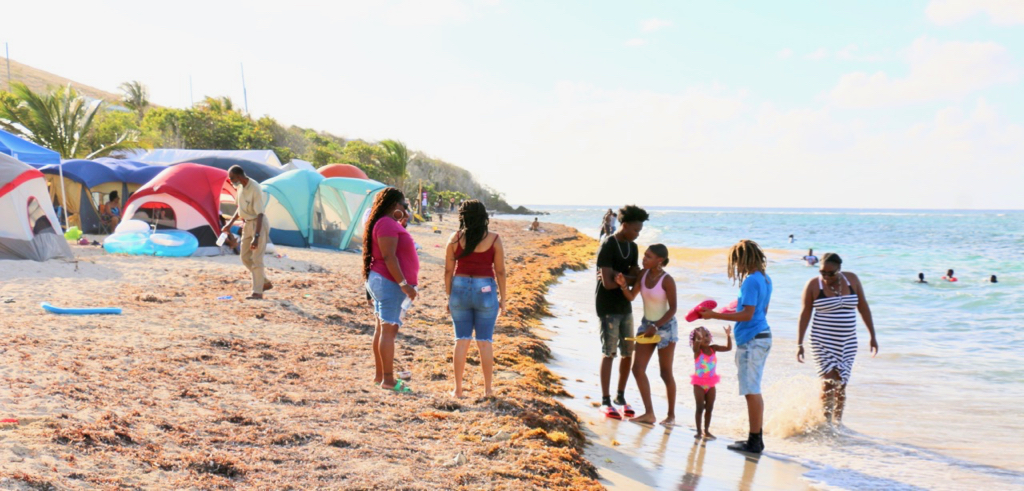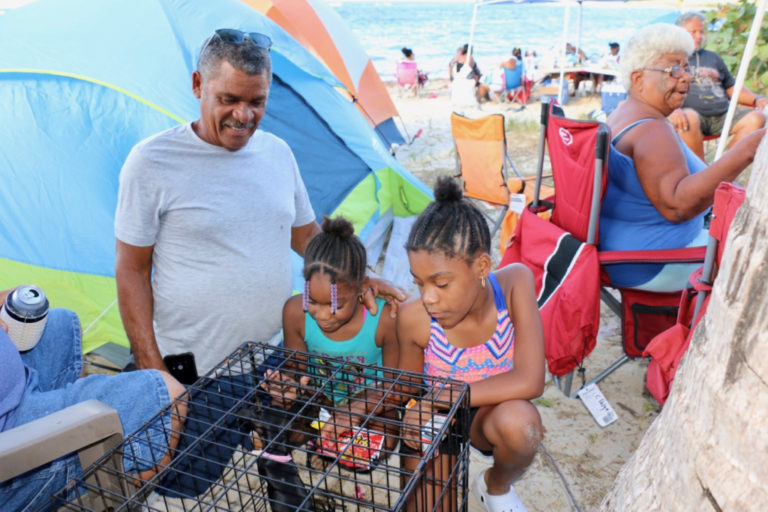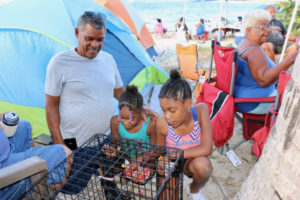 Easter camping is a special time for families on St. Croix. For some families it goes back half a century.
At the Salt River beach, Cruz Delgado relaxed and remenisced.
"There's lots of my family here, I don't know how many," she said.
As she spoke, children, grandchildren, sisters, brothers, nieces and nephews happily greeted her as they passed to and from the water.
According to Mrs. Delgado, Easter camping has been a family tradition since 1973, one that keeps the family connected and provides a time to come together.
Down by the water, campers of all ages enjoyed a beautiful afternoon with friends and family, many of whom have been coming to Salt River for Easter Camping for up to 50 years.
Although there were fewer tents at Little Bay, enthusiasm ran equally high.
Israel Contreras, whose family was camping there, is passionate about keeping Little Bay clean. He said they clean up morning and evening. He finds it disappointing that people, who are not with their group leave trash behind. He has been camping at Little Bay for five years, loves the tradition and plans to continue into the future, citing the fellowship found among friends and family as they gather during the Easter holiday to enjoy the beach.
The prevailing atmosphere at both locations was the love of the beauty of the beaches of St. Croix and the importance of maintaining connections with family and friends, often over many decades of traditional Easter camping.