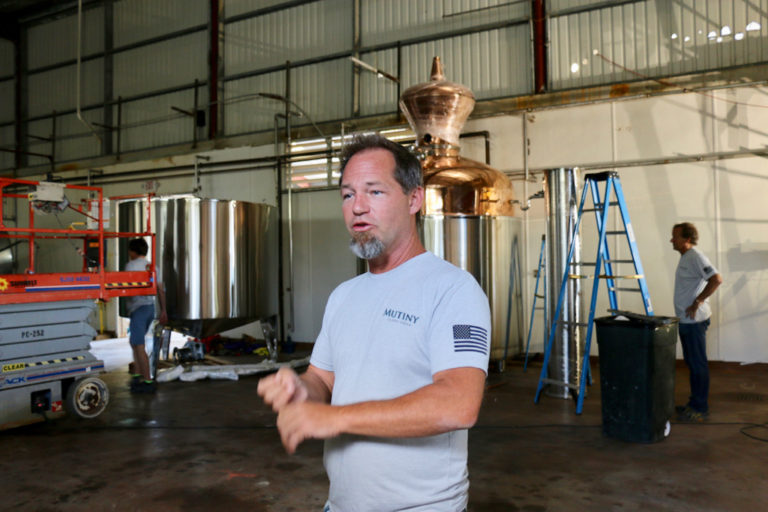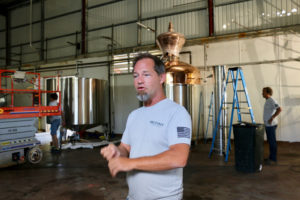 Sion Farm Distillery has found its new St. Croix home in an iconic location, the old Island Dairies facility in Estate Sion Farm. The distillery is the new home of Mutiny Island Vodka, a product made from breadfruit and created in what the owner calls a "green" environment.
"Mutiny Island Vodka was conceived in 2013. The first successful distillation was done on the island of St. Croix in March 2017," said Todd Manley, owner of Mutiny Island.
Chris Richeson of Chesapeake Bay Distillery produced and perfected the recipe in May 2017, making it the world's first "island vodka," distilled from breadfruit.7 Richeson continues to distill Mutiny Island Vodka at the Chesapeake Bay Distillery, Manley said.
"With this success, we began looking for a space to build our distillery on St. Croix and the Island Dairies family came through and helped us to acquire the Sion Farm location in 2018."
"We are building on the community-focused legacy that Island Dairies continued for more than 50 years," he said.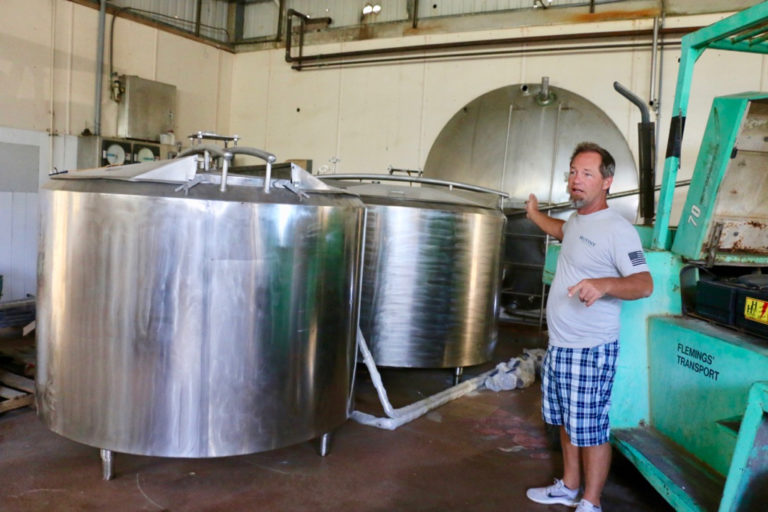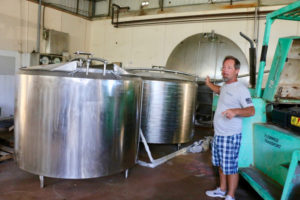 The Island Dairies' history can be told through the family owners, who served and supported the community with their product for many years, the employees who worked for the company upwards of 25 years, and members of the community, who were loyal customers through multiple generations of their families.
Manley said the Mutiny Island Vodka family looks forward to providing a similar support.
"We are creating a Memorabilia Room in homage to Island Dairies. A pledge will hang on the wall with words of gratitude for their presence in the community," he said. "There will be stainless steel milk jugs in the room as a remembrance and we will add mementos and collectibles from time to time."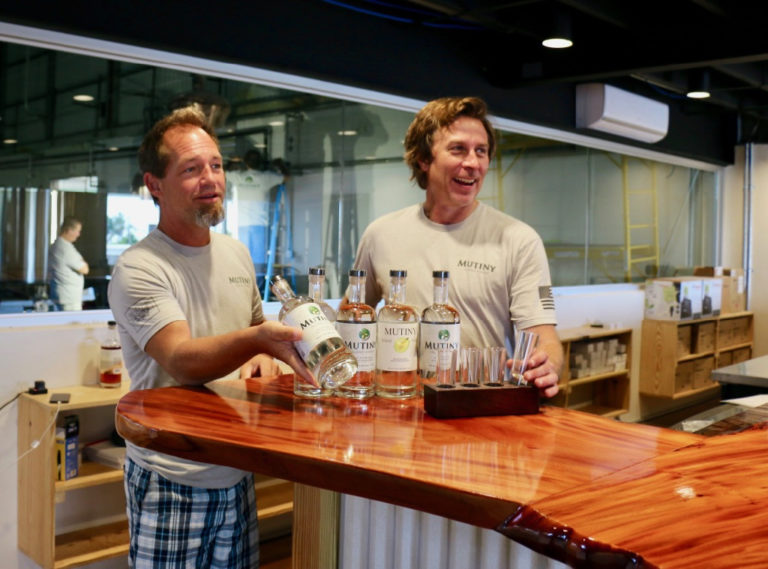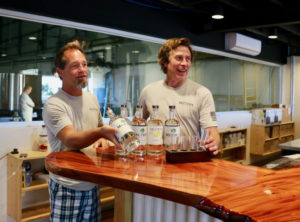 But it's more than just the physical reminders of the old business, he said. It's the community spirit they share.
"We appreciate our new home and we will continue to give thanks to the Island Dairies family for allowing us to create and produce in their former home," Manley said.
"We care about the community," Manley said. "Our distillery will not be a factory with odors permeating the area. You will not smell our product. Everything will be closed inside. We are starting out as the 'greenest' distillery."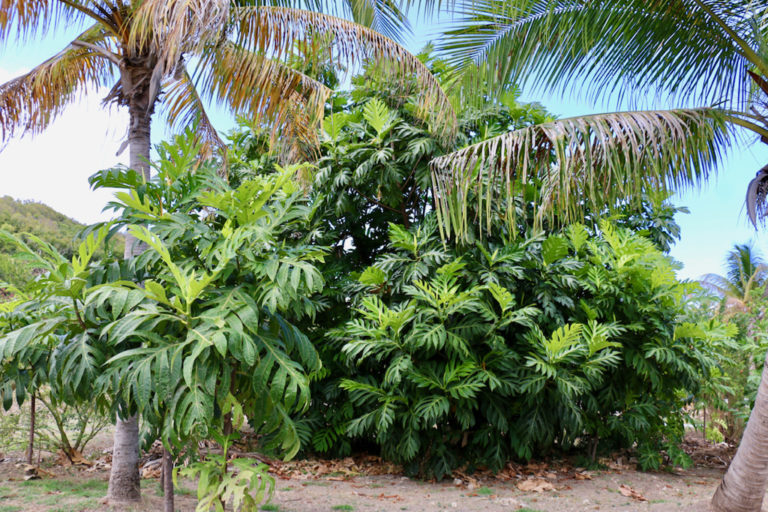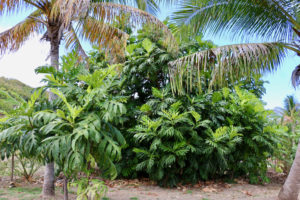 Manley said breadfruit is "the way to go for creating a better economy with opportunities for everyone with no environmental hazards."
In the distilling process, the breadfruit is cooked to "a mush with water and enzymes and ferments," for four to five days. That creates the alcohol. After the product is removed, the "pump still" boils off any remaining alcohol and water and the nutrients that are left can be used as fertilizers by local farmers.
Manley said the vodka is just the first of other possible products that can be made in the Sion Farms facility. Breadfruit can be processed into flour to make pasta, pizza, cereal and a myriad of other products. It can be used to make a more effective pesticide, and the wood of the breadfruit tree is resistant to termites.
"I could go on and on," Manley said. "As long as farmers grow and produce breadfruit, we will always buy from them. It's so important that we work as a community, as a family to create a better economy."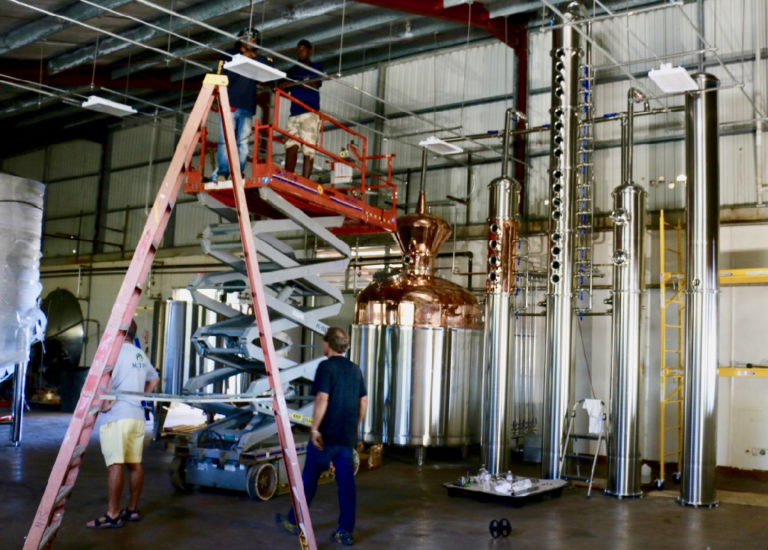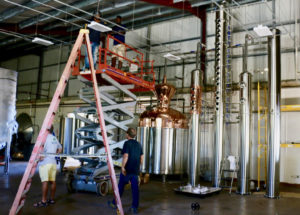 In a tour of the warehouse, Manley pointed to the repairs and renovations to the roof and walls damaged by Hurricane Maria. Island Dairy's tanks survived the storm and Manley is passionate about repurposing them for use in the distillery.
He also plans to offer tours of the distillery – not just for tourists, but for for everyone.
"This will be a 'go to' for locals. We will have food vans outside serving local food. A local chef will provide buffet meals inside," he said. "We will have once a week parties and big parties once a month. Musicians will be available to entertain."
Manley said cruise ship event planners have already been on touch with him and are waiting for the word on when the facility is open for tours.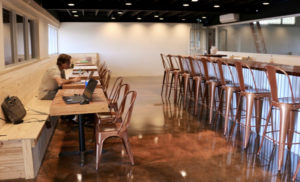 "Our tasting room's wall-to-wall window will give our clientele a view of our handmade processing. They can see our product bottled in front of their very eyes," Manley said. "Our equipment is a whole lot prettier than most," he added, pointing to the shiny copper and steel.
The floors have a shiny, coppery resin-like finish – not at all slippery – that gleam almost mirror-like.
Four restaurants in downtown Christiansted – 40 Strand Street, The Mill, Toast, and R.A.W. – were all created through Manley's vision. He is an award-winning chef, but these days cannot take the time out to cook.
"I'm too busy doing other stuff," he said. "Having the vision and having the right people around you – that's part of it – gives everyone a chance to contribute to the whole. It's truly a family, truly a community." Manley said.