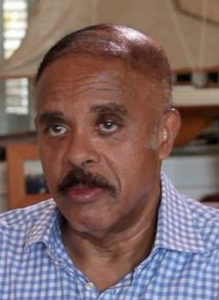 On behalf of the members of American Institute of Architects, we join with our territory and nation in remembering and expressing our deepest condolences to Donna, his children and family, partners, associates, clients and friends on the passing of our beloved colleague, Savanero, architect and visionary – Robert deJongh Sr.
Your stories about Bob, the ultimate master storyteller will now resonate in the hearts of all who knew him and become a part of Virgin Islands history.
Bob will be remembered for igniting the birth of modern Virgin Islands architecture. As a member and past president of the American Institute of Architects Virgin Islands Chapter, his service and leadership has advanced our profession both on the local and national levels.
Bob enjoyed life, his profession and his Virgin Islands. His infectious personality and laughter will remain a lasting imprint in our lives.
AIA Virgin Islands created a website for Bob — to send well wishes, photos and videos — at www.RobertdeJonghSr.com. Many continue to populate the site by sending information to [email protected]. Please join us in celebrating the legacy of a great man.
American Institute of Architects (AIA) Virgin Islands
Brian Turnbull, president
Emily Burton, secretary
Jeffrey Buschulte, treasurer
Stacy Bourne, immediate past president