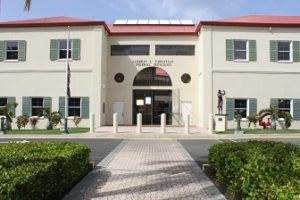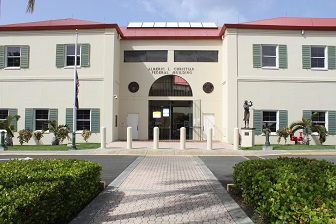 Yasmeen Massicott, a former corrections officer at the Golden Grove Adult Correctional Facility, was sentenced to three years of supervised release, including six months of home confinement, on Jan. 18 after pleading guilty in 2016 to possession of cocaine with intent to distribute, U.S. Attorney Gretchen C.F. Shappert reported in a news release issued Thursday.
According to Shappert, the 40-year-old Massicott was sentenced Jan. 18 by Chief District Court Judge Wilma A. Lewis on St. Croix.
Lewis also ordered Massicott to pay a fine of $1,000 and a special assessment of $100.
On Oct. 11, 2016, Massicott pleaded guilty to possession of cocaine with intent to distribute.
According to court documents, on Dec. 14, 2013, Massicott was stopped and searched by corrections officers as she entered Golden Grove Correctional Facility. The search uncovered cocaine powder and marijuana in a bag that she was carrying. Massicott admitted that she was bringing the drugs to an inmate for a fee.
The case was investigated by the U.S. Drug Enforcement Administration and the Virgin Islands Bureau of Corrections. It was prosecuted by Assistant U.S. Attorney Alphonso G. Andrews, Jr.