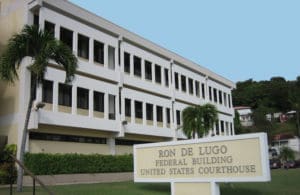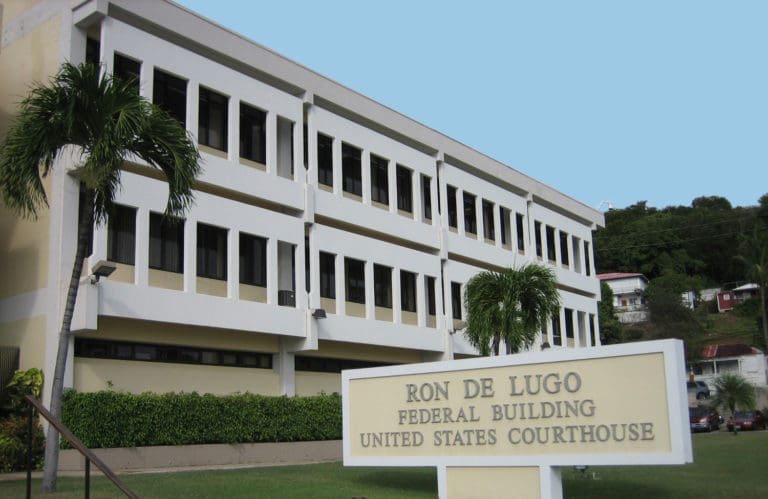 Four members of an alleged criminal gang entered not guilty pleas to racketeering charges brought against them by a grand jury this week.
Prosecutors with the U.S. Attorney's office initially planned to bring 10 co-conspirators into the courtroom of U.S. Magistrate Ruth Miller on Wednesday morning. Instead the magistrate heard from lawyers representing accused ringleader Paul Girard, his brother Shaquan Prentice and two others — Wayne Bellille and Etherneal Simon.
The four defendants were named in a superseding indictment as alleged participants in the armed robberies of two St. Thomas jewelry stores and, later on, in other acts attributed to the Paul Girard Criminal Enterprise.
According to the indictment, participants "engaged in acts of violence, namely acts involving murder, robbery, carjacking, kidnapping and extortion as well as acts involving controlled substances distribution and money laundering in the District of the Virgin Islands and elsewhere within the jurisdiction of the Court."
The arraignment hearing was brief. Miller heard from each of the defense lawyers, entering not guilty pleas on behalf of their clients and asking that they be given speedy trials.
A request, Miller said, that might not be so easily granted. "The government has filed a request to treat this case as a complex trial," she said.
The magistrate set a trial date of March 18. She also heard a request from attorney Marshal Webster for more time to confer with Girard, his client, before authorities returned him to the federal detention center in Puerto Rico.
Webster might have a few extra moments to consult with Girard, she said, but given the present limitations, more time may not be available.
The four defendants are next expected to appear in court Feb. 6. Another co-defendant, Robert Brown, appeared for arraignment in a separate hearing held Jan. 17.
Brown's trial is set for March 4. Also appearing separately, defendant Tyler Eugene was ordered to trial March 18.
Four more persons implicated in the enterprise are already serving time behind bars. Writs of habeas corpus have been issued to compel their appearance before the magistrate.