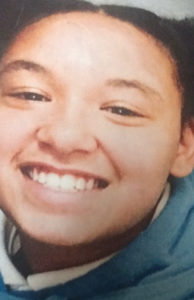 The V.I. Police Department on Saturday was searching for a minor female reported missing from the St. Thomas Behavioral Health Care on St. Thomas at the Seaview Adolescent Unit.
Police identified the missing girl as 16-year-old Hilary Paris.
Paris is described as having a light complexion and a slim build, standing about 5 feet, 4 inches tall and weight about 118 to 120 pounds. When last seen she had shoulder-length hair.
She left the Seaview facility at about 8 a.m. Saturday, Jan. 5, and was last seen wearing grey jogging pants, a black sweater, a red, yellow and green knitted hat and possibly pink Crocs shoes.
She is reported to frequent the Oswald Harris Court Housing Community and Estate Thomas residential area, police said.
Police urged anyone who sees this runaway minor to contact 911 or the Juvenile Bureau at 340-715-5542 or 340-715-5543.