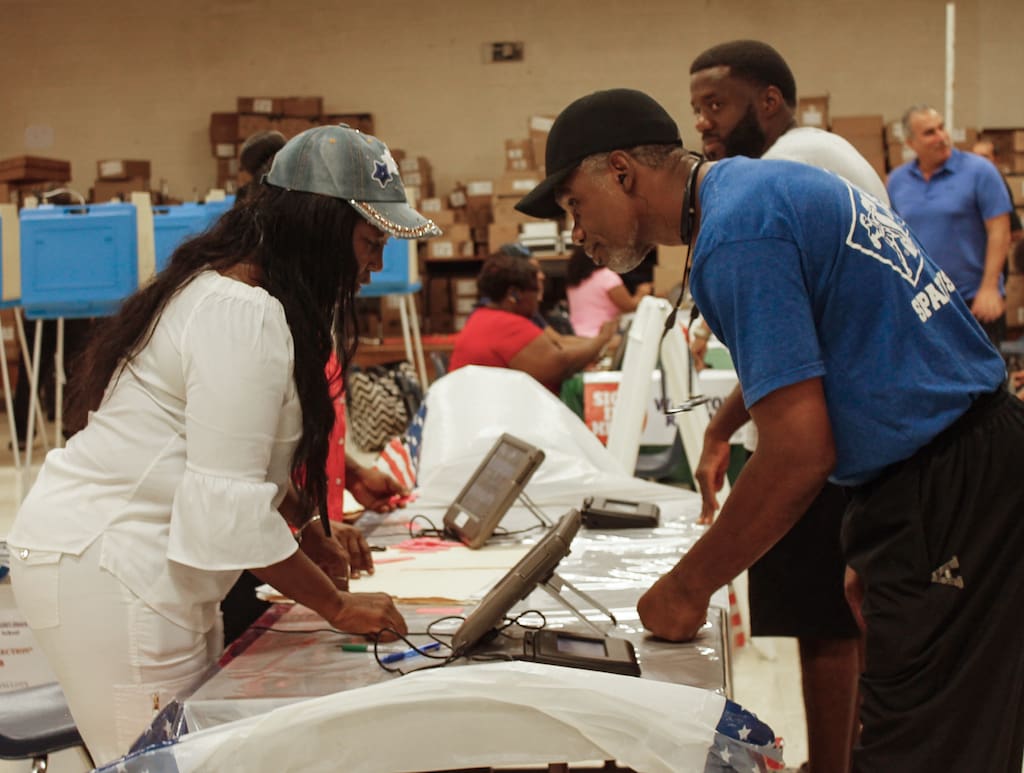 Election officials working Tuesday's runoff election say voters pouring into polling sites were emanating more energy than in the 2014 runoff, with some precincts showing numbers surpassing the Nov. 6 general election.
The runoff between Gov. Kenneth Mapp and Democratic nominee for governor Albert Bryan was a result of neither candidates breaching the 50 percent plus 1 threshold for an immediate win in the general election. Bryan received 38.8 percent of all votes cast while Mapp received 33.45 percent.
A total of 7,334 voters cast their ballots during early voting on Saturday and Sunday. Polls are open until 7 p.m.
"This one is more exciting, everybody just picks who they want to have in there, and they're showing their excitement," said Jacqueline Callwood, polling judge for the Charlotte Amalie High School gym, which is located in Lockhart Elementary School this year.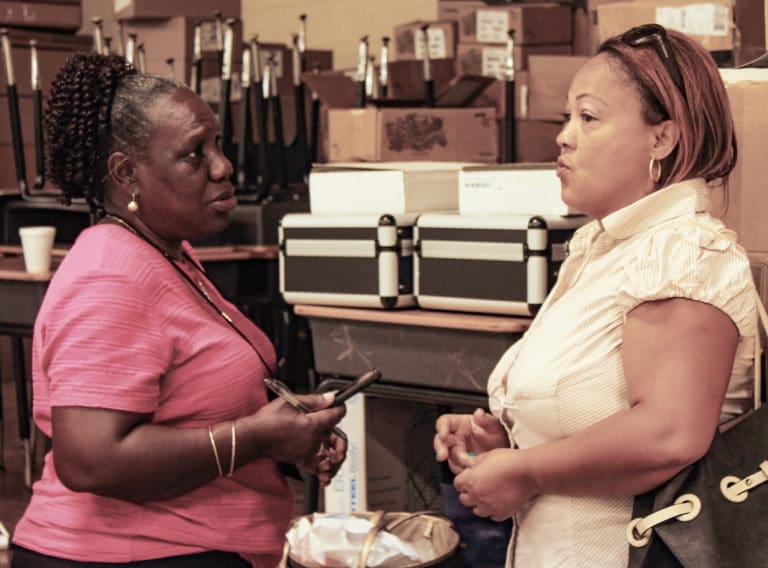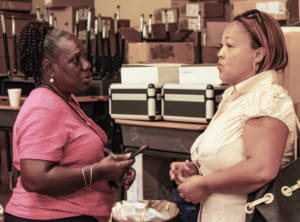 For 10 elections, Callwood has been polling judge at the same site she voted in when she turned 18. She said she also noticed an uptick in voters in this runoff compared to 2014.
"So far, we have a steady turnout. We have a lot of voters, new voters, very young voters, and they seem to be very excited also," said Callwood.
According to Callwood, her precinct's voters on Tuesday also voted in the general election, making for a smoother voting process.
"We are moving very quickly because it's only one choice you can pick," said Callwood. "They don't seem to need help for anything because it's mostly people who were here for the general election so they already know the procedures, so it's moving more quickly."
Donna Phillip, polling judge for Gladys Abraham Elementary and Ulla Muller A-L, said they were experiencing long lines that poll workers tried to serve quickly.
"This morning, it was started with a lot of people, but we got them down fairly quickly, but the flow is steady right now," said Phillip at around 12:30 p.m. "We had people who are the elderly, the disabled, the impaired, physically challenged, so we have a cross-section of the community."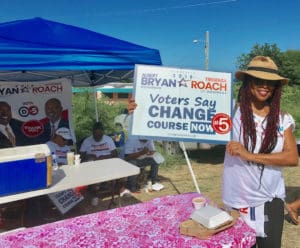 Phillip's precincts saw their numbers shoot past the general election. On Nov. 6, Phillip reported 245 voters at 10 a.m., then 375 by noon. On Tuesday, Phillip said they were already at 278 at 10 a.m., and 447 by noon.
"People are coming out. Of course, a lot voted in the two days where we had the early voting, but people are coming out," said Phillip.
Phillip said a surprising amount of voters used the ExpressVote, which allows voters to insert a card issued by poll workers into the ExpressVote machine. The card insertion activates the machine which prompts the voter to pick a language then select their choice of candidate on the screen. The machine prints the card, which will then have to be inserted into the DS200 tabulators.
"People who are not computer-literate may be a little bit afraid but this is the best time to use that machine because you only have two choices," said Phillip.
Karen Blyden, polling judge at Oswald Harris Court for 20 years, said at her precinct this runoff is slower than the general election. According to Blyden, Oswald Harris Court recorded 175 voters in the general election, but they were nowhere near that number on Tuesday morning. In Tuesday's runoff, however, Blyden also became in charge of the Joseph Sibilly precinct, so she expects to report higher numbers.
"But today, it's very good," added Blyden, considering it is a runoff election. "Everyone wants to get in and out early. The peak usually is early in the morning and later in the day."
On St. Croix, the Juanita Gardine polling site also exceeded its general election midday totals. On Nov. 6, the precinct registered 175 people as of 10 a.m. then increased to 220 by noon. On Tuesday, the polling judge recorded 182 voters by 10 a.m. and 296 by noon.
A St. Croix voter who gave her name only as Conne, said she and her husband have lived on the island for all of their adult lives and raised their children on St. Croix. Connie said she had mixed emotions about the election and the candidates.
"I wasn't happy about having to vote again but I did my civic duty," she said.
Local woman "Good Bajan" said," I feel good about the election. You can see by my No. 1 T-shirt who I am for. It has to be the same for our islands. God will help us."
Doc Holliday said he and his wife moved from Chicago to St. Croix to retire. Holliday said they love St. Croix but have some objections about government spending of federal funds.
"I don't think a government should send back money," he said. "If you are given money to do the job, do it and finish spending the money. Don't send it back. That's ludicrous."
Denise Richards, a native Crucian, said she proudly supports Mapp and his running mate Lt. Gov. Osbert Potter.
"If I compare apples to apples as in Virgin Islands to Puerto Rico. We got the best of everything after Irma and Maria because of our governor. Their team has proven leadership," said Richards.
St. Croix local Linda McIntosh also supports the incumbents.
"I want stability and that's why I'm getting and will get Mapp-Potter," said McIntosh.
Election Board Chairman Arturo Watlington said mail-in ballots were sent out on Saturday and Sunday, and the Election System will accept ballots from absentee voters up to 10 days after the runoff.