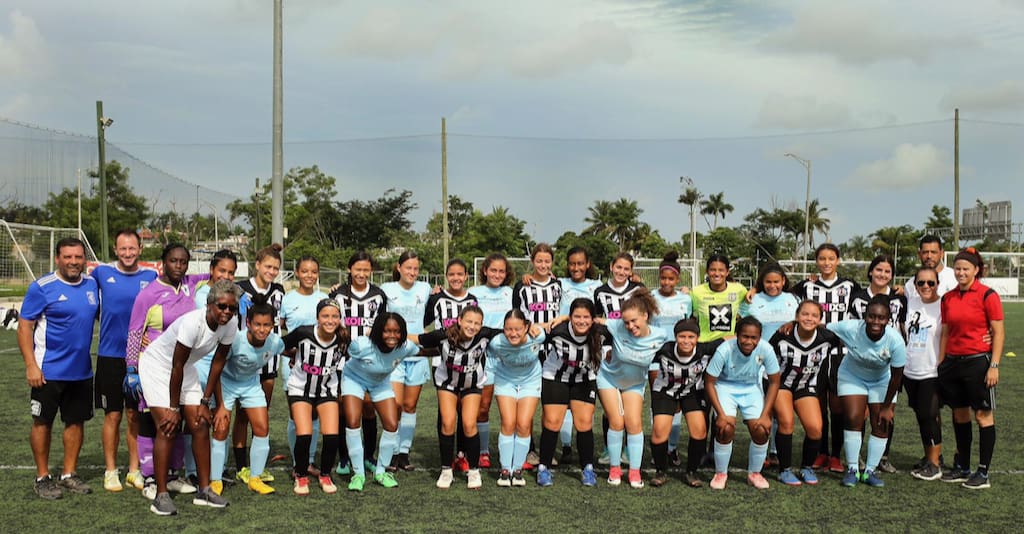 Fourteen St. Croix girls traveled to Puerto Rico for four days, Oct. 5 through 8, and got exposure and experience with competitive level soccer.
The 340GSA Girls' Soccer Academy played three games against three different teams, Bayamon FC, PRHPSA and Gladiadoras de Dorado Girls's Teams.
All players were able to play and some also played in multiple positions as part of their development.
The St. Croix girls did not win this time out, but have gained an understanding of what areas need to be improved for when they meet one of the teams again in November in St. Croix for two games.
The players were: Manal Abed, Kendra Calpano-Butler, Solvana Calpaño-Butler, Shaina Sargent, Dominique Elizee, Chasity Febres, Kebra Kaza, Darlenny Sotomayor, Chloe Camacho, Aaliyah Frontal, Kyara Simmons, Someli Pérez, Je'Mia Ortiz and Anghlique Bowry. Izler Browne coached.