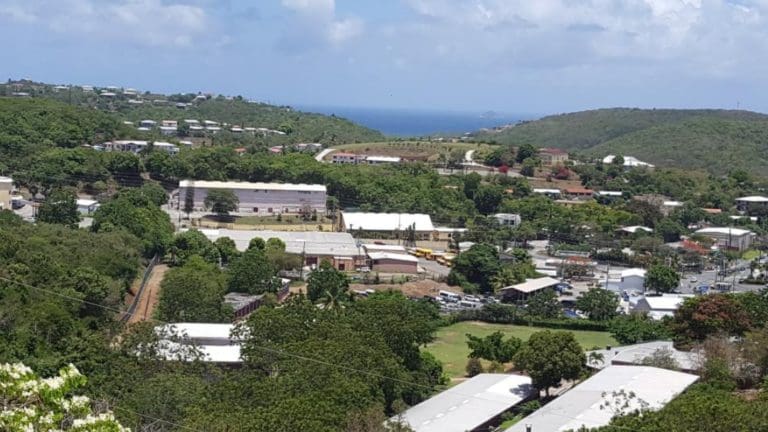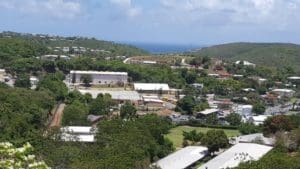 At a public meeting held on Aug. 23 in Anna's Retreat, the U.S. Environmental Protection Agency (EPA) provided information about a proposal to improve cleanup efforts at the Tutu Wellfield Superfund Site on St. Thomas and took comments from the public.
The EPA has proposed a plan that would modify current cleanup activities at the Tutu Wellfield Superfund Site. Previous industrial and commercial activities at the site contaminated the soil and groundwater with chlorinated volatile organic compounds. The EPA's proposed action expands and enhances the groundwater cleanup system that is currently operating at the site.
"The EPA is moving forward to address contamination at this site against the backdrop of the continuing recovery of the U.S. Virgin Islands from Hurricanes Irma and Maria," said EPA Regional Administrator Pete Lopez. "Our proposal would expand the reach of and enhance the effectiveness of the existing groundwater pump and treatment system to better capture and reach more sources of contamination in the groundwater, which ultimately means we are better protecting people's health."
In response to past releases of hazardous substances from businesses in the area, the EPA required each responsible party to address soil contamination on their respective properties and the groundwater contamination that emanated from their operations. The EPA's proposed cleanup plan would add additional wells to pull out groundwater from more of the areas that are the source of contamination and make the system more effective.
The cleanup proposal also includes re-injection of treated, clean groundwater to create an underground barrier down gradient of the source area and long-term monitoring and restrictions on the use of groundwater in the vicinity of the site.
Comments on the proposal will be accepted until September 7th and may be emailed to Caroline Kwan at kwan.caroline@epa.gov.
To learn more about the cleanup or to review EPA's proposed plan, visit: www.epa.gov/superfund/tutu-wellfield.