To try to inform the community on where the candidates stand, the Source sent each senatorial candidate a questionnaire with questions on pressing issues for the territory. We are running the answers in the order in which the candidates responded. (See Related Links, below.) We aim to publish all the Democratic Party candidates answers prior to the Aug. 4 primary, contingent upon the candidates providing their responses in time. This story covers the views and planned initiatives of Candidate Douglas Canton who is running as a Democratic candidate in the St. Croix District.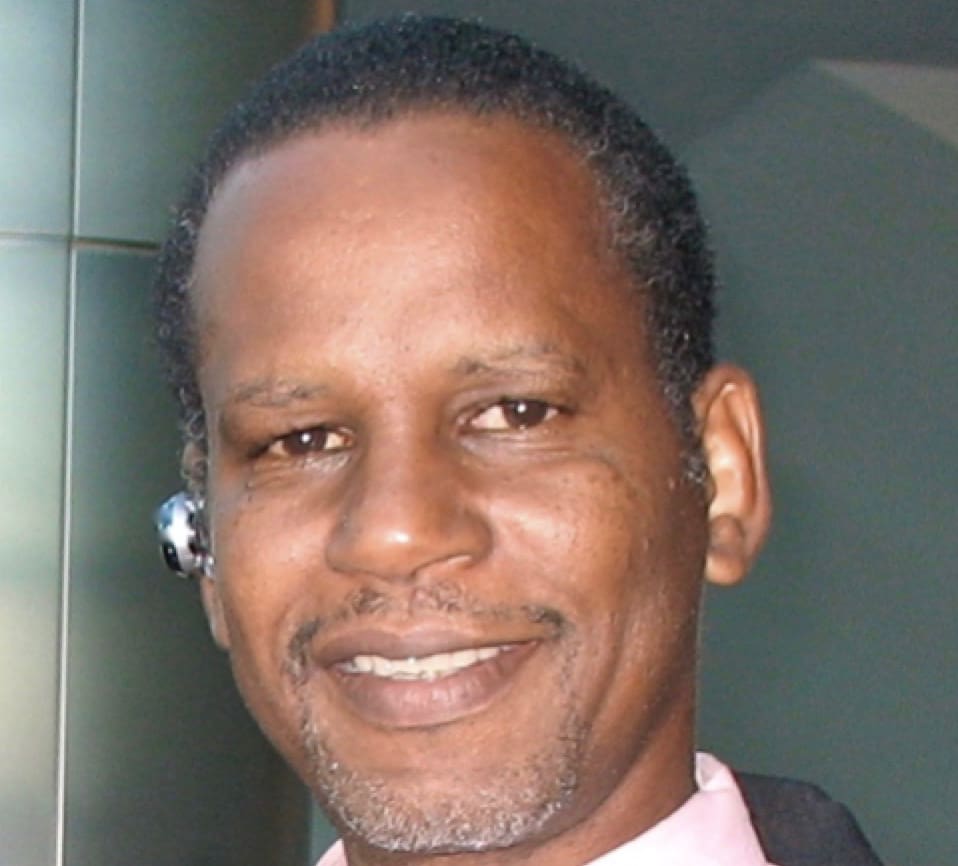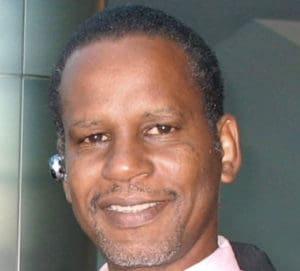 Source: The V.I. government has a $100 million-plus annual deficit, currently cannot borrow on the private market and is not paying many of its obligations, to GERS, to WAPA, territorial nonprofits, sewage treatment contractors, trash haulers, health care contractors and more. But the territory has never missed a debt payment on its $2 billion in debt. Half of that is secured by federal rum taxes which pay creditors before the territory gets control of the funds and half is secured by V.I. Gross Receipts taxes which, by statute, IRB is supposed to give to a third party to pay creditors first. How can the territory avoid a fiscal shortfall that could force cuts to services and government layoffs in order to pay creditors first? What is your fiscal and economic plan?
Canton: 1. An expanded economic base is an expanded tax revenue base. Legislation promoting economic diversification and incentives for new businesses while also removing structural barriers to new business formation are fundamental to new business income development. Growth of the business sector and the resulting growth of revenues will be a priority in my legislative strategies.
2. Our government and community also benefit from federal grants when executed in compliance with the grant terms. Government grant compliance often includes a financial match by our government. Unfortunately, grant funds being returned for 'match' non-compliance are a "penny-wise and pound foolish" reality that must be addressed.
3. Part of our fiscal transparency efforts must include a summary reporting of grants, relative deadlines, match requirements performance and related information that would better facilitate legislative budget strategies, including the use of itemized budgeting, toward the government's compliance.
Note: The Government does not miss bonds debt payments in particular because it utilizes a "locked box" system where dedicated tax resources (i.e. Gross Receipts Taxes) are legally prioritized to pay debt service first before it is used for any other purpose. Puerto Rico had no such system.
Source: Many young Virgin Islanders are seeking educational and financial opportunity outside of the territory. What plans will you execute to encourage those that remain to stay, and to get those that have left to return?
Canton: The Technology Park as originally envisioned was to be a stepping stone in developing a 'silicon island' business ecosystem in the Virgin Islands. Subsequent legislation has reduced it to a tax haven with no business diversification or partnerships. The Technology Park legislation and subsequent modifications must be revisited and revised to embrace the development of a technology business friendly ecosystem that encourages local business and job creation for and inclusive of virgin islanders at home and abroad.
Source: What would you propose to address the collapse of GERS in light of the $3 billion-plus shortfall and projected exhaustion of all funds between 2020 and 2023?
Canton: Use of GERS employee contributions in the daily government's daily cash flow management defeats progressive sustainable steps to addressing the GERS challenges. The first step would be too legislatively secure the delivery of employee contributions to GERS. Concurrently, legal consequences for use of GERS employee contributions for other purposes is necessary. Proceeds from Economic Development Initiatives currently being considered and in the future should include some contribution to GERS.
Source: How will you help make government more transparent?
Canton: Legislation is proposed and passed, but what does it actually do? The Legislature must better articulate the actual changes to the law and the reasons behind these changes. It begins with each senator, and as such, I intend to provide regular senatorial updates on my proposed legislation as well as any legislation that impacts the community in a manner that warrants such focus from my office.
I will advocate* that the V.I. Government implement a summary financial reporting system that has a public interface. In addition, a capital projects management reporting system with a public interface. In both cases these would promote transparency and an informed public.
* As co equal branches of government one branch can not mandate a particular system for the other.
Source: How do you feel about legalization of marijuana and why?
Canton: Marijuana (Cannabis) in various formulations and applications have been scientifically shown to have medicinal use. There are also other non-scientific studies and observations that are, results oriented, worth noting. I support regulated use for medicinal purposes. I take a more conservative approach to recreational use, especially in the context of the effect on children directly or by second-hand smoke exposure. I favor decriminalization of recreational use as we are incarcerating persons for what, by analogy, is allowed via the use of alcohol.
Source: What can you as an elected official do to help alleviate violent crime in the territory?
Canton: Crime very often is has a history of events and circumstances that were flags to our community. Behavioral observations in school and social environments very often are recounted with the event of the crime. I would promote the allocation of resources through the budget process that would allow the Department of Education/schools to better analyze and pursue behavioral intervention strategies and activities that influence the development of our children toward non-violent conflict resolution.
Source: How do you see your role in overseeing government agencies?
Canton: A basic responsibility of the Legislature is oversight. It facilitates proactive development of legislation and modification of existing laws that affect the function and service delivery of the respective agency. Oversight also opens windows into practices in the agency that may not be addressable by legislation but are beneficial or detrimental to the agency's service purpose, allowing for replication of the good and the weeding out of any undesirable practices.
Source: Why are you running and why should voters choose you instead of another candidate?
Canton: The many substantive reasons include: I have observed the changes made to the Technology Park legislation that basically gutted it of any possibility of building a local silicon island technology sector. Initiatives for mental health that I moved forward in the 24th and 25th Legislature have stagnated or regressed. Instead of building new hotel rooms and thus driving increased airlift and the resulting economic activity, we've witnessed legislative sanction of "no new hotel rooms", and in the midst of WAPA energy woes, a Legislature that has done nothing to lead in energy efficiency.
Source: What will you do to mitigate the effects of climate change on the territory?
Canton: Individually, I recycle and compost. Compost is used in our home garden where methane and other decomposition related greenhouse gasses are captured by the plants in the process of producing fruits and vegetables. I also utilize solar energy in powering my home and reduce the reliance and load on WAPA, to do my part in the amount of fossil fuel they may need to power the community, in turn also making some contribution to the reduction in greenhouse gases.
As a Senator, I will leverage my knowledge and expertise in alternative energy strategies to introduce the use of solar power at the legislature, battery storage, and the replacement of the energy-hog polluting generator with a smaller efficient unit that primarily will be for augmenting solar during extended low light conditions. WAPA would be reduced to being a backup source of energy when maintenance is being done on the Legislatures solar infrastructure. The end goal is a much smaller carbon footprint and a significant reduction in the production of greenhouse gases by practically eliminating the need to utilize a generator and replacing the generator currently in place with a fuel-efficient model.
Source: What is your plan to improve the schools and the quality of public education in the territory?
Canton: Education is one of the largest budget items, raising questions as to how the funds are being managed. In addition, grant funding plays a significant roll in the funding of public education in the Virgin Islands. From a legislative perspective, more vigorous oversight of both the Department of Education and the Boards of Education is the first tool of resort as a senator to address funding concerns and to clearly determine the territory's educations short and long term strategies for public education success.
Source: How will you ensure that adequate funding is put toward healthcare services in the territory?
Canton: The Legislature, within the confines of the budget process, can appropriate money for health care. 1. One major problem has been budgetary constraints, specifically the limited availability of local funding. 2. This is compounded by the fact that the Medicaid reimbursement formula of the Federal government is inadequate and inequitable compared to the per capita level of reimbursement to states. The clear strategy necessary to address the first issue is economic growth. A growing economy equates to increased government revenues that could be budgeted for health care. Second, At the federal level, the Legislature must join and support the efforts of the Governor and the Delegate to Congress in their efforts to have the Medicaid reimbursement formula revised to reflect a more viable commitment to the Territory's health care needs.
Source: A significant amount of post-hurricane recovery on St. John, St. Croix and St. Thomas was made possible by non-profit organizations and volunteer groups. But private donations are down and budget deficits make more funding difficult. What would you, as a legislator, suggest to help support these community groups?
Canton: As an individual involved with nonprofits operations and their funding challenges, it is my experience that the core challenge in supporting our non-profit organizations and volunteer groups is financial. Locally, from a government perspective, the solution is directly related to government revenue. A growing economy equates to increased government revenues that could be budgeted for supporting these community groups. Equally important, a prospering private sector is likely to be more generous to the worthy causes these community groups pursue. Growth of our economy is the most crucial factor to sustainably addressing these needs.
Source: What do you as a senator believe should be priorities for infrastructure, parking and walkability on St. John? On St. Croix? On St. Thomas?
Canton: Walking and wheel and motorized chair access is fundamental to providing for both locals and visitors. Barrier removal is integral to achieving this. Sustainable public transportation that co-exists with commercial alternatives means that our VITRAN operations need to be reviewed and a more inclusive operation of VITRAN-plus must be effected to ensure that everyday living transportation needs are addressed at every level. Inclusion benefits the quality of life for all and fosters engagement in activities that benefit our economy.
Multi-level parking is long overdue. It can be accomplished in a manner that provides multi-function facilities at the top level, ensuring a dual function of the facility footprint. Sports fields can be built on top of a one level parking facility, significantly improving parking in the vicinity of schools. In the case where such facilities are in towns or commercial hubs, a shuttle from these parking areas, complete with a parking fee that pays for it, would be complementary to the facility's function and sustainability of the shuttle. We just have to think different, sustainability and on the benefits to the community.
Source: The Revised Organic Act of 1954 gives the V.I. Legislature the power to establish a USVI constitution by any means it chooses. Currently, the territory cannot charge different property tax rates to different parts of the territory. The territory could set up property tax districts if it enacted a constitution. What should the Legislature do in regards to a USVI constitution?
Canton: The "Constitution Conversation" needs to be revitalized. The Legislature must make it a priority and fund its operation. I support both the conversation and the education inherently necessary for the public to support the process through to fruition.