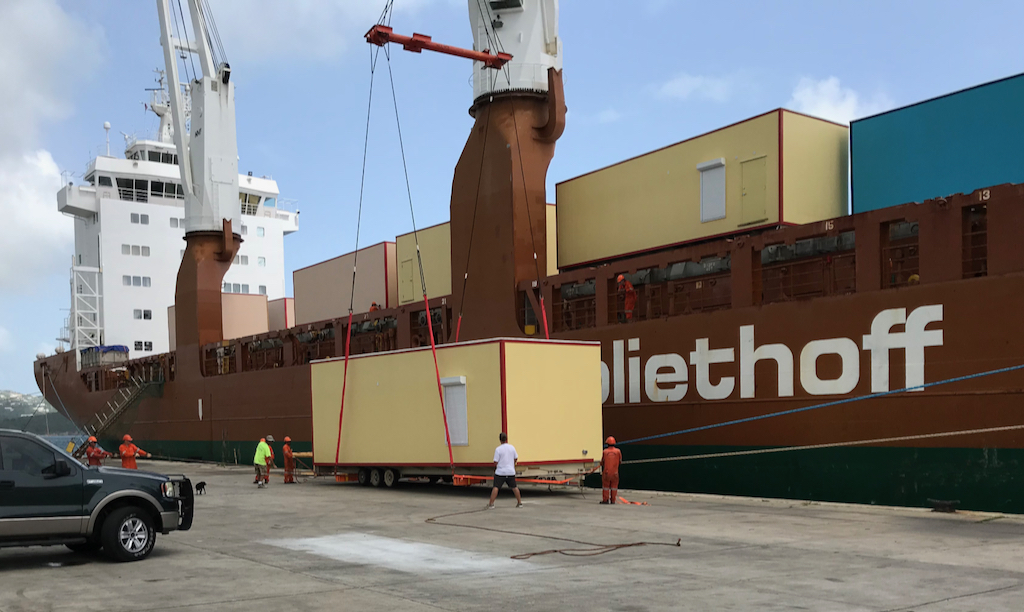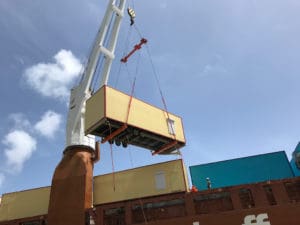 A shipment of 80 modular classrooms arrived on St. Thomas early Sunday as part of the Virgin Islands Department of Education's 2018 Temporary School Facilities Project, which is being managed by architectural and engineering firm AECOM.
According to a news release from the Department of Education, the brightly colored units were offloaded at the Crown Bay dock and immediately transported to their designated locations on St. Thomas. Classrooms destined for St. John were moved overnight by local crews.
The cargo vessel carrying units for St. Croix were scheduled to depart from St. Thomas Tuesday.
Modular building supplier Mod Space was contracted by AECOM to provide more than 200 temporary classroom and administrative facilities to the territory. AECOM chartered freightliners through Global Go to transport the structures to the territory from Jacksonville, Florida.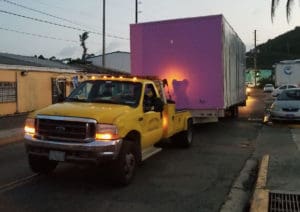 The department will receive shipments of modular classrooms every seven days until the start of the school year on Sept. 4. Multipurpose Sprung structures have already arrived in each island district and are in the process of being erected at designated school sites.
Department of Education Chief of Staff Anthony Thomas, who also leads the department's hurricane recovery efforts, is pleased with the arrival of the long-awaited classrooms, according to the news release.
"We're all excited that the modular classrooms have begun to arrive on island," he said. "The community will continue to see the movement until they're all here. The goal is to get the students off of double session, and we're getting closer and closer to it every day. This is a visual representation of the goal."