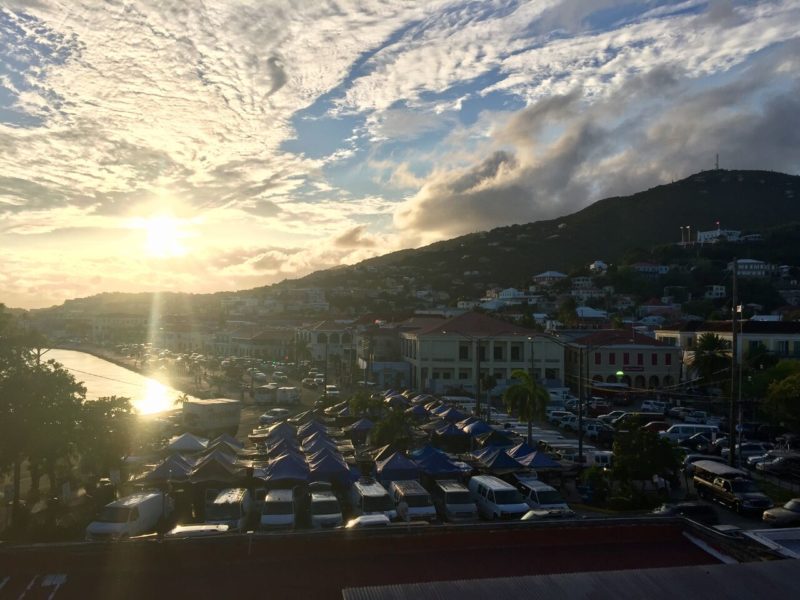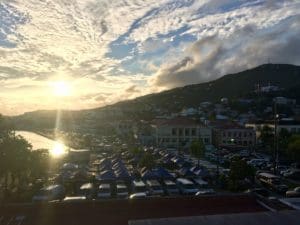 People use the word community a lot these days. There are ethnic and racial "communities," like the "African-American community," the "Asian community," etc. Then we have the "artistic community," the "LGBTQ community," and the "faith community." It is a strange thing that the more we talk about communities, the less we seem to have them. It's kind of like the more weight loss programs we have, the more obese people get.
It would be hard to make the case that any of the ones just listed is a true community, or that the ingredients of social cohesion, the bonds that make communities and tie groups together, haven't weakened everywhere in recent decades. That decline is a huge problem, especially for places facing the kinds of challenges that the Virgin Islands does, places where social cohesion and everyone pulling in the same direction will be critical in the years ahead.
If the purpose of this series is to start a community discussion, here are some basic assumptions that can be tested as part of the discussion's agenda. First, the Virgin Islands has a complicated history. Its geography and demographics make achieving social cohesion difficult. It's a lot easier to manage a society that is homogeneous, one where almost everyone makes similar assumptions in defining reality. Take Japan or Norway for example. The Virgin Islands does not have that luxury. So, a starting point is to openly acknowledge this challenge, rather than denying that it exists. Or to pretend that E Pluribus Unum (United States) or "Out of Many, One People (Jamaica) are givens that don't require hard work and vigilance.
Then, the biggest assumption: that social cohesion will be the key to meeting any of the challenges facing the territory going forward, whether it is climate change, economic development, good government, community peace or high quality education. That a widely shared belief that we are all in this together is very important. That there really is a "We." And that it is the portal through which all progress will flow, the prerequisite for success. Is this assumption correct? If so, the discussion becomes: how do we get from here to there?
Closely related, but usually unexamined, is the assumption that social cohesion is closely linked to effective execution, getting important things done. And that, if there is an Achilles heel in Virgin Islands life, it is the inability to execute. Getting things done builds social cohesion, thereby making it possible to get even more things done, and on and on. The inability to get things done divides people and groups, produces the pessimistic view that "nothing ever changes here," and leads to everyone looking out for themselves.
Crises, like natural disasters, build short-term social cohesion, but it always erodes over the long term if there isn't visible change. The quick fix adrenaline rush provided by the immediate crisis isn't enough to compensate for a lack of trust, the inability to deal with differences and the absence of commitment and accountability that have been baked into the system over time.
That is why more cohesive societies are more resilient, and why more resilient societies are usually more inclusive, especially of those who fall into the outsider/"others" categories. In his novels, Michael Connelly's hero, Detective Harry Bosch, pursues cases that nobody else cares much about. His reason is summed up in his motto: "Everybody counts, or nobody counts."
When you think about it, Harry has set the bar awfully high. In our country, especially today, there are lots of people who don't count. By some measures, the Virgin Islands does better than the mainland. Despite the persistence of a certain distrust of outsiders bred by history, most native Virgin Islanders are pretty accepting of outsiders while still taking great pride in being "baan yaa." There is probably less racial and religious prejudice in all directions than on the mainland. And the Virgin Islands stands out in a mostly homophobic region for its greater inclusiveness, although, as some of the hateful responses to Pride Week demonstrated, there is still a long way to go.
But – yup, there's always the "but" – these positive qualities are often and powerfully derailed by the things that undermine social cohesion. These things should make up the "action agenda" for building social cohesion and, with it, the ability to make progress. First, there are – as almost everywhere – "otherized" groups. These include marginal young people, the mentally ill, the poorest people and undocumented immigrants.
Then there is sometimes a backward looking and exclusionary obsession with the past that makes it difficult to look to the future and inevitably focuses on blaming rather than problem solving. And, on the other end of the spectrum, the sense of entitlement that some mainland arrivals have when they bring a "we're here now" attitude, an attitude that is reinforced by seeing the American flag flying.
And, finally, and possibly most important, there is the inability of government to get things done, to perform its basic functions in ways that bring people together rather than divide them into factions. In the Virgin Islands, where government's role is so large, the ability to plan and execute is the single most important tool for bringing people together to achieve shared goals based on Harry Bosch's principle that "everybody counts."
The big question is: How do you get from here to there? Maybe the starting point is to see the assumptions and issues just outlined above as problems to be addressed and solved, rather than "just the way things are here."
Next "Facing Reality": Social Cohesion: What it Will Take. How do you get from here to there in a world with tribalism on the rise? 
As Executive Director of the Federal Region II Children's Resource Center, Frank's organization trained a generation of VI children's services workers.  He subsequently founded the St. Thomas/St. John Youth MultiService Center. In the past two decades, he has served as planning consultant to numerous Virgin Islands organizations and is a long-time columnist for the Virgin Islands Source. He is the author of two books, The Arc, under the pen name of Roberto Vincent, and, currently, The Purge: The Future As History in the Age of Trump, available on Amazon books (amazon.com/books-Frank Schneiger).